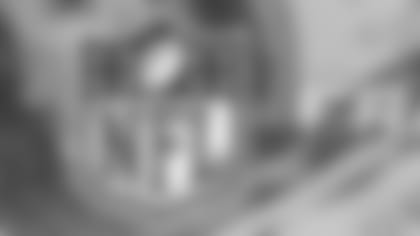 Two of the top quarterbacks who are about to hit the free agent market are coming off of Pro Bowl seasons.
Arizona's rejuvenated Kurt Warner led the Arizona Cardinals to their first Super Bowl appearance at the expense of the Eagles after throwing for 4,583 yards, 30 touchdowns against 14 interceptions. It wasn't the first 4,000-yard season of Warner's career, but it was his first since he was guiding the "Greatest Show on Turf" back in 2001. The 37-year-old Warner has thrown for over 28,500 yards during his career and showed that he still has the ability to pick apart defenses with his quick, accurate arm.
Collins' stats were certainly not as gaudy, but still just as effective. After taking over the starting job from Vince Young early in the season, Collins only had 2,676 yards and 12 touchdowns against just seven interceptions. In addition, Collins was only sacked eight times as the Titans owned the best regular season record in the AFC. Like Warner in Arizona, the 36-year-old Collins revived his career in his most extensive playing time since the 2005 season.
Another savvy veteran who is quite familiar to Eagles fans is Jeff Garcia, who will not be back with Tampa Bay after two seasons and one postseason appearance. Of course, it was the Bucs' loss to Oakland on the final day of the regular season which opened the door for the Eagles to make the postseason. In 11 starts in 2008, Garcia threw for 2,712 yards with 12 touchdowns against six interceptions.
If you're in the market for a quarterback with some experience as a starter, but still young enough to have a few good years there's former Jags starter and Steelers backup Byron Leftwich. With Trent Edwards entrenched as the starter in Buffalo, J.P. Losman is expendable. There's also former first-round pick Kyle Boller from the Ravens and Rex Grossman who was the quarterback for the Bears team that played in Super Bowl XLI.
Will the Eagles be shopping? Sinking money here is as unlikely a possibility as they come. Donovan McNabb is coming off of a franchise-record setting season. Kevin Kolb is still developing at the backup spot and A.J. Feeley can step in if the situation ever called for it.
Running Back
The position became quite interesting in the last week or so with the release of Fred Taylor in Jacksonville and Deuce McAllister in New Orleans.
Never heralded as one of the league's elite backs, Taylor found a way to gain 1,000 yards year in and year out. In fact, Taylor has surpassed the 1,000-yard rushing plateau in five of the past seven seasons. Just one year removed from a 1,200-yard season, Taylor had 556 rushing yards at an average of 3,9 yards per rush and a touchdown in 2008. Taylor is 33 years old, but brings plenty of experience and size to the position at 6-1, 228 pounds. In seven of his 11 NFL years, Taylor has surpassed the 1,000-yard mark.
McAllister is different because he's been plagued by knee injuries the past two seasons. The 30-year-old McAllister had 1,057 yards in 2006 before accumulating just 510 yards in the past two years. At 6-1, 232 pounds, McAllister proved he can still be a force in short-yardage situations with five touchdowns in 2008.
Before those two hit the market, and really even still, the Giants' Derrick Ward is the top free agent scheduled to hit the market. Even though Ward just completed his fourth season in the league, he is 28 years old. But unlike the other two, Ward is coming off of his best season with 1,025 yards at an average of 5.6 yards per clip. Against the Carolina Panthers late in the year, Ward tallied off 215 yards on just 15 carries. A threat to catch the ball as well, Ward caught 41 passes for an additional 384 yards. With the franchise tag slapped on Brandon Jacobs and Ahmad Bradshaw in tow, having a third quality back was a luxury the Giants couldn't afford.
One player to watch is a former first-round bust in Cedric Benson, who resurfaced in Cincinnati and had a respectable season - 747 yards, two touchdowns in 12 games played. Benson has good size (5-11, 220 pounds) and at 26 years old there is still a considerable amount of tread on the tires.
Will the Eagles be shopping? One of the better backs about to hit the market in the Eagles' own Correll Buckhalter, who has expressed the desire to play for a team that will give him an increased role. What if no other team offers that to him? While he's been quite productive, he has had three major knee injuries and is 30. The Eagles will need to address the position in some fashion with someone who can shoulder some of the load from Brian Westbrook.