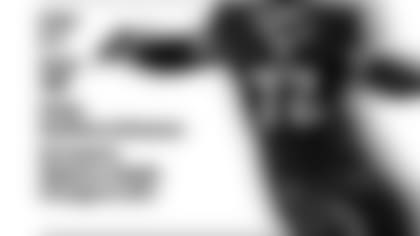 Contract Status: Cedric Thornton was re-signed to a one-year contract on April 13, 2015. He will be eligible to be an unrestricted free agent next offseason.
2014 Season In Review: While Fletcher Cox received all of the headlines, Cedric Thornton was integral to the run defense's success this past season. In reality, Thornton has been over the course of the past two seasons. The Eagles' defense ranked fifth in the league allowing just 3.74 yards per carry in 2014. Only one individual rushed for 100 yards all season against the Eagles and that was San Francisco's Frank Gore in Week 4. The NFL's rushing champ DeMarco Murray had just four games of 100 yards rushing or fewer in 2014 and two of them came against the Eagles.
Thornton had the second-most snaps along the Eagles' defensive line in 2014 with 640. Pro Football Focus rated Thornton as the eighth-best run-stopping 3-4 defensive end who played at least 50 percent of his team's snaps.
A reliable force, Thornton has started all 32 games over the past two seasons since the Eagles made the transition to a 3-4 front. He finished with 61 tackles, three for loss, and even made an offensive impact this season. Against St. Louis, Thornton recovered a fumble in the end zone for his first-career NFL touchdown. It was his first score of any kind since 2005 when he was at Star City (Arkansas) High School. In addition, Thornton recovered a second fumble that game and returned it 40 yards to setup another score. Thornton joined five other Eagles, most recently Quintin Mikell in 2010, who have recovered two fumbles in the same game. Thornton finished tied for the team lead with three fumble recoveries for the season.
What's On The Horizon: It all starts up front for the Eagles' defense. The Eagles have a young and talented group with Fletcher Cox at the one end spot and Bennie Logan in the middle. As successful as Thornton has been the past two seasons, he has a lot to prove on a one-year deal. The Eagles also have good depth at the defensive end position with Brandon Bair, second-year player Taylor Hart, who will want to get on the field after being inactive for all 16 games last season and Vinny Curry, who is an efficient pass rusher.
The Eagles have strengthened the inside linebacker positions and the secondary to improve the pass defense. Those improvements won't matter if the run defense isn't as stout as it has been and Thornton, who doesn't turn 27 until June, will be a key component of that.
All About Thornton: "Cedric is a good football player. He has a good work ethic. He knows how to respond to blockers. He plays with a violent edge to him and he loves to play." - Defensive line coach Jerry Azzinaro
Defensive end Cedric Thornton was re-signed to a one-year contract this past week. The former rookie free agent has been a key starter for the defensive line ...