Former Eagles scout John Middlekauff is now in the media providing insight on players he analyzed. He offered praise for his former team's seventh-round pick, cornerback Jordan Poyer.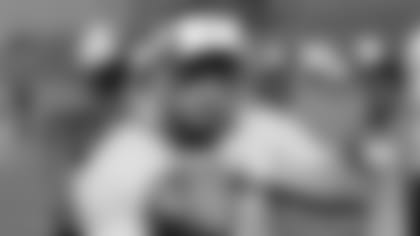 Poyer is one of five seventh-round picks whom Middlekauff believes will not only make the team, but also contribute on Sundays this fall.
"He has the size (6-0, 191 pounds) and physical nature desired from the new staff. (Head coach Chip) Kelly also wanted players who LOVED football – which was evident by the Eagles 2013 draft," wrote Middlekauff, who was most recently the Eagles' West Coast area scout.
"While visiting Oregon State this season, head coach Mike Riley could not have been higher on Poyer in terms of his intangible characteristics and his makeup as a football player. I expect Poyer to give 2012 fourth-round pick Brandon Boykin (5-10) a run for his money for the third corner job. At the end of the day, I won't be surprised if Kelly goes with a player he was involved in drafting and knows well from college."
Poyer was an All-America and All-Pac-12 selection this past year at Oregon State after finishing tied for second in the country with seven interceptions. Boykin won the job as the team's slot cornerback as a rookie and was also the Eagles' primary kickoff returner. Much of Poyer's success came as a slot cornerback for the Beavers last season.