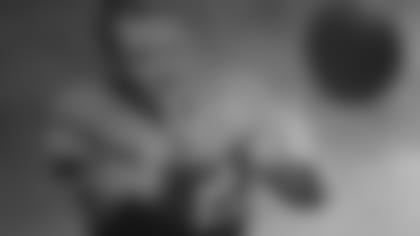 The Philadelphia Eagles are saddened to learn of the passing of former linebacker Tom Scott, who died on Monday, August 31 at the age of 84. Scott is survived by his wife, Linda. A two-time Pro Bowler as an Eagle in 1957 and 1958, Scott enjoyed a 12-year NFL career, splitting time in Philadelphia (1953-58) and with the New York Giants (1959-1964). He totaled seven fumble recoveries, three interceptions and one fumble return for a touchdown in 72 games with the Eagles. A former fifth-round pick in the 1953 NFL Draft, Scott earned first-team All-Pro honors by the Sporting News in 1955.
The Baltimore, MD native was an All-American at the University of Virginia and was later inducted into the College Football Hall of Fame in 1979.
A viewing will be held on Thursday, September 3rd from 6:00 pm to 8:00 pm at Teague Funeral Home, located at 2260 Ivy Road, Charlottesville, VA 22903. The funeral will take place on Friday, September 4th at 2:00 pm at the Church of Our Saviour, located at 1165 Rio Road East, Charlottesville, VA 22901.