The Eagles are saddened to have learned that Gerald (Jerry) Huth, a starting guard on the 1960 NFL Championship Team, passed away in Las Vegas on February 11. He was 77.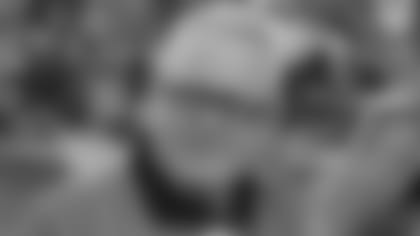 Huth at the 1960 Championship team celebration in September
Huth will be forever remembered for throwing the block that allowed Ted Dean to score the championship-winning touchdown in the 17-13 win over Vince Lombardi's Packers. It was Lombardi's only playoff defeat as a head coach.
When the 1960 team was honored at this year's season opener against the Green Bay Packers, each member of the team received a special commemorative jacket from the Eagles. Huth will be buried in his hometown of Floyds Knobs, Indiana in that championship kelly green jacket. In addition, his brain and spinal cord tissue are being donated to Boston University for their study on traumatic brain injuries to help future athletes.
Huth's NFL career began with the New York Giants in 1956. He finished third in the voting for the NFL Rookie of the Year. After two seasons, Huth was drafted into the U.S. Army and spent a year in Germany. He rejoined the NFL in 1959 with the Eagles. After the NFL expansion in 1961, Huth was selected by the Minnesota Vikings and played three more seasons.
-- Posted by Chris McPherson, 4:30 p.m., February 14