The Eagles announced on Tuesday afternoon that they have signed two more of their draft picks, guard Paul Fanaika and linebacker Moise Fokou, each to four-year deals. The Eagles now have five of their eight draft picks under contract. The only ones that are unsigned are first-round pick Jeremy Maclin, second-round pick LeSean McCoy and fifth-round pick Cornelius Ingram.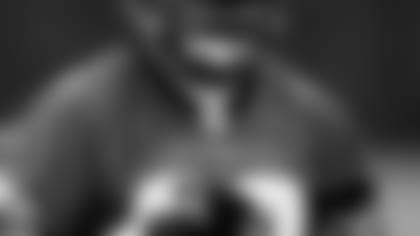 G Paul Fanaika
A former walk-on at Arizona State, Fanaika was a seventh-round draft choice and the 213th selection overall. Fanaika emerged as a starter as a sophomore in 2006 and turned in a successful four-year career, starting in 35 of 48 games. Fanaika twice garnered All-Pac 10 honorable mention accolades and was named ASU's Most Outstanding Lineman as a senior in 2008. Fanaika is working in the offense at the right guard position.
A former walk-on at Maryland, Fokou was a seventh-round draft choice and the 230th selection overall. Fokou earned All-ACC honors as a senior in 2008, when he was the only player in the conference to finish with at least 75 tackles (77) and at least five sacks (5.0). Fokou has experience at both linebacker positions, but is being looked at more as a WILL linebacker in this defense. His ability to play special teams will be the difference-maker in terms of him winning a job on the roster.