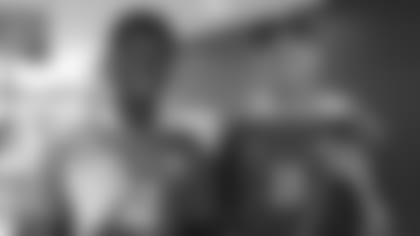 Tight end Zach Ertz is used to having over 69,000 fans cheer him on at Lincoln Financial Field on Sundays in the fall. This Sunday, he'll be one of thousands in attendance in Vancouver (and millions watching around the world) supporting the U.S. women's soccer team in the World Cup Final against Japan.
Ertz's girlfriend, defender Julie Johnston, has been one of the stars of the tournament for an American team that has not allowed a goal in the last 513 minutes. Johnston is one of eight players on a short list for the Golden Ball, which is awarded to the World Cup's best player.
"It's very nerve-wracking," Ertz told NFL Network of watching Johnston play. "My mom is always very nervous before each and every one of my games so I now I kind of know what she goes through every time I play. But it's fun being out there with the fans and experiencing it this way."
Check out the entire interview above which also includes Ertz's thoughts on the Eagles' quarterbacks and his own expectations for the 2015 season.