Presumably, Zach Ertz wasn't the only member of his Stanford class to have a post-graduation job lined up. It's unlikely, though, that any of his classmates began work sooner than Ertz.
Following Sunday's Stanford commencement, the rookie tight end hopped on a cross-country redeye flight so that he would be in Philadelphia bright and early to report to the NovaCare Complex. The Eagles' second-round pick in April's NFL Draft, Ertz received a taste of life in the NFL during the team's rookie camp before NFL rules banished him from any and all offseason activities until Stanford's graduation.
Five weeks later, with a degree in Management Science & Engineering now to his name, Ertz is ready to finally dive head-first into his NFL career.
"It was tough to see all my teammates out here doing football activities, but at the end of the day there was nothing that I could really do about it," Ertz said. "So I kind of took it with a grain of salt and studied the playbook as much as I can and I'm just really excited to be out here now."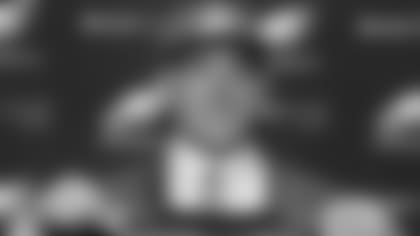 Ertz was not allowed to have contact with the coaching staff, though he did exchange a few friendly text messages with fellow tight end James Casey. The majority of Ertz's time away was spent studying the playbook and working out with a group of Cardinal teammates also destined for the NFL.
"It was a good experience but at the end of the day I'm really happy that I'm here in Philadelphia right now doing all the workouts," said Ertz.
Upon arriving in Philadelphia Monday morning, Ertz and his teammate Jordan Poyer, also held back while waiting for Oregon State's graduation, were shuttled directly to the practice facility before 8 AM where they joined the rest of the Eagles rookies to participate in the team's conditioning program.
As you would expect of a Stanford grad, Ertz has already proved to be a quick learner. When asked about his goals for his rookie season, Ertz replied with the response of a longtime NFL veteran.
"I just want to help the team win in any way I can, whether that's special teams or on offense," said Ertz. "I think there's enough talent on both offensive and defensive sides of the ball to be a winning team and make the playoffs. That's my only goal right now."
Like most recent college graduates, Ertz's long-term goals are filled with optimism and idealism.
"I want to bring a Super Bowl to the Philadelphia Eagles," he said. "I mean, I think that's the goal of everybody in this organization and I'm really looking forward to working with everybody."