After living in South Jersey for about 10 years, Eddie Hill has truly started to embrace the Eagles. He used to be more of a baseball fan, but nowadays, Hill makes sure he is able to watch every Eagles game. On August 8, Hill made the 40-minute trek from South Jersey to Lincoln Financial Field to watch the Eagles' first preseason game against the Pittsburgh Steelers.
"I enjoyed the game and I enjoyed everything," Hill said. "We had nice seats, good food, and drinks. Everything was wonderful."
Hill is a World War II veteran who celebrated his 100th birthday this past April. Although Hill has seen many different things throughout his 100-plus years on earth, the Steelers vs. Eagles game was his first Eagles game. Hill has attended other NFL games but had never gone to an Eagles game until this year. While at the preseason game, Hill was able to witness Eagles Nation in action. Hill had club seats and Eagles President Don Smolenski stopped by to thank him for his service.
"I wasn't an Eagles fan until recently when I could get the Eagles games on my TV without any problems," Hill continued. "I've slowly started to fall in love with the Eagles."
Born in Dalzell, South Carolina, Hill enlisted in the Army in 1942 in the midst of World War II and was deployed to Germany, England, and France where he was part of an engineering unit that built bridges and roads. Following his four years in the Army, Hill was honorably discharged and made his way to Newark, New Jersey, in 1946. While growing up, Hill enjoyed watching baseball, basketball, and wrestling. It was not until later in his life he started to watch football.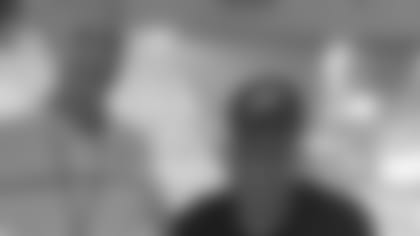 "I watch the Eagles whenever they're playing, if it's Sunday night or Monday night I'll be watching," said Hill.
After his time serving in the Army, Hill was a busy man. He started working as a machine operator in a fabric factory. About a year later, he went to Lee Technical School so he could learn more about cars. Once Hill finished school, he worked as an auto repair specialist for almost 20 years before he opened his own auto repair shop. Now retired, Hill lives in Beverly, New Jersey.
According to the U.S. Department of Veterans Affairs statistics, fewer than 250,000 of the 16 million Americans who served in World War II are alive today. Hill proudly wears his American pride, as he likes to walk around in his black hat that says, "World War II veteran." He is quite popular when he wears it.
"For the sacrifice that I made, a lot of people will thank me for my service as I'm walking down the street. I had my hat on and people came up to me and offered to pay for my meal," Hill continued. "It's something I never really expected to happen, I didn't know people would still appreciate my service. Another time a man walked up to me, shook my hand, and said, 'Thank you for your service.' And I was wondering what the heck he was thanking me for, but I had my hat on. It makes me feel good."
"Eddie is a wonderful man who lives his life with so much energy and passion," Smolenski said. "I am very grateful to have had the opportunity to meet him and learn about his incredible journey. Eddie is a dedicated family man, a veteran of the U.S. Army, a retired engineer, and a helpful citizen. At 100 years young, he has done so much and continues to serve as an inspiration to others. It was our privilege to host him at our game against the Steelers to recognize and honor him for his service and commitment to our community."
Hill doesn't let a number define him. He is still moving around like he's 25 years old. In his free time, Hill loves to drive around and run errands with his neighbors.
"I know I don't feel like I'm 25, but I feel good," Hill chuckled. "I'm able to do everything by myself. I can drive myself back and forth from doctors' appointments or go shopping."
Hill was so gracious to share his secret for living a long and healthy life. There are three things he says you need.
"The good Lord, a good wife, and good family and friends," Hill said with no hesitation.