As part of the team's ongoing commitment to autism research and care, the Philadelphia Eagles will wear specially-designed practice jerseys on Friday, August 21, paying tribute to the Eagles Autism Foundation. Each jersey will be signed by the player and then auctioned off through the 2020 Eagles Radiothon presented by Firstrust Bank and The Green Family Foundation.
Friday's practice jerseys have been intentionally designed to showcase the team's dedicated efforts and to elevate the platform of the Eagles Autism Foundation, which has raised more than $9 million for cutting-edge autism research and programs since 2018. Inspired by Philadelphia Eagles Chairman and CEO Jeffrey Lurie, these exclusive, one-of-a-kind jerseys feature Energy Green numbers and nameplates, along with the Eagles Autism Foundation signature logo being prominently displayed on the front side and shoulder.
"These jerseys were uniquely inspired by our organizational commitment to autism and call special attention to an important cause affecting millions of families around the world," said Jeffrey Lurie, Philadelphia Eagles Chairman and CEO. "I am extremely proud of our players for their leadership and support, and would like to thank them for also leveraging this opportunity to help drive critical funds for autism research in the process."
The Eagles Radiothon is a multi-day auction that offers fans the opportunity to bid on exclusive memorabilia items and once-in-a-lifetime experiences featuring their favorite Eagles players, coaches and team legends. The Eagles Radiothon officially kicks off on Thursday, Sept. 3 and will be broadcast live on SportsRadio 94WIP on Tuesday, Sept. 8 and Wednesday, Sept. 9. All proceeds benefit the Eagles Autism Foundation and its efforts to assist those currently affected by autism, as well as future generations, by providing the necessary resources and funding to leading institutions. To learn more about Eagles Radiothon, such as how to place a bid on auction items, visit the Eagles Autism Foundation.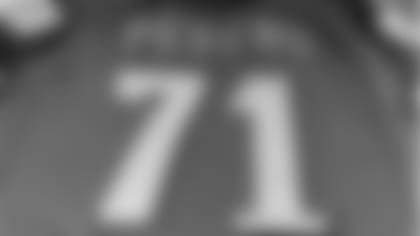 In 2019, the Eagles Radiothon raised $363,746 for the Eagles Autism Foundation, the most ever in its 20-plus year history. 
The Centers for Disease Control and Prevention estimates that one in 54 people living in the United States are on the autism spectrum. Autism is a complex neurological and developmental condition that expresses itself differently in each individual. The spectrum can range from having challenges in the areas of social skills and nonverbal communication to repetitive interests and behaviors. While it has become one of the fastest-growing developmental disorders in the country, it has historically been underfunded, misunderstood and under-researched.
The third annual Eagles Autism Challenge presented by Lincoln Financial Group will take place virtually on Saturday, Sept. 26, 2020. The team's signature cycling and 5K run/walk fundraising event, which started with Lurie's vision to bring people together to support the autism community, has funded a total of 25 research projects and community grants for exploratory work in the field of autism.
For in-depth, exclusive coverage of Friday's Training Camp practice, Eagles fans are encouraged to follow along by visiting PhiladelphiaEagles.com, the Eagles Official Mobile App and the team's social media channels.