The Eagles added to their nine-player draft class on Friday with the addition of the following seven undrafted players who will take part in this weekend's Rookie Minicamp: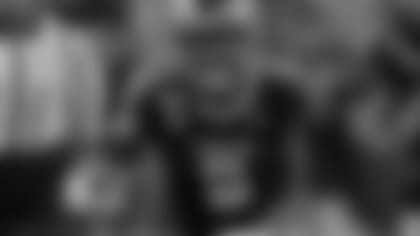 WR Jhamon Ausbon – 6-2, 217, Texas A&M
The 21-year-old Ausbon started all 35 games he played in finishing his three-year college career with 147 catches for 1,818 yards and eight touchdowns. He was a Freshman All-SEC selection and as a team captain in 2019 he led the Aggies with 66 receptions for 872 yards and five touchdowns. Ausbon opted-out of the 2020 season. The Houston native played his senior year of prep ball at IMG Academy in Bradenton, Florida. The Under Armour All-American helped IMG finish with an 11-0 record and a No. 2 national ranking.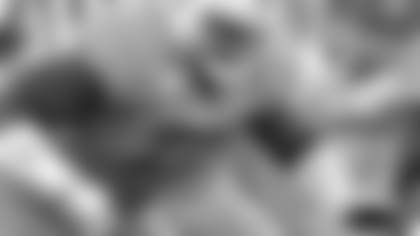 G Kayode Awosika – 6-3, 307, Buffalo
A son of Nigerian immigrants, Awosika's last name means "bringer of joy," but that wasn't the case for opposing defensive linemen in his time with the Bulls. A three-year starter, Awosika was a two-time team captain and first-team All-MAC selection in his time with Buffalo. The 22-year-old Awosika boasts experience at both tackle spots (25 starts at right tackle, seven at left tackle). The Bulls ranked second in the nation in rushing yards (287.4) and only allowed one sack all year. Awosika grew up outside Minneapolis, honing his footwork as a soccer player before taking off in football.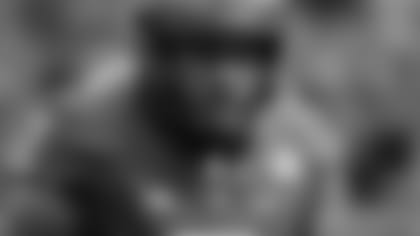 DE JaQuan Bailey – 6-1, 246, Iowa State
A product of Raines High School in Jacksonville, Florida that produced Eagles Hall of Famers Harold Carmichael and Brian Dawkins and All-Pro Lito Sheppard, Bailey set Iowa State records for sacks (25.5), tackles for loss (44.5), and tied the school mark for career starts (49). A third-team AP All-American and first-team All-Big 12 selection as a senior, Bailey led the Cyclones three years in sacks. The 23-year-old originally enrolled at Iowa State to play with his twin brother, Joshua.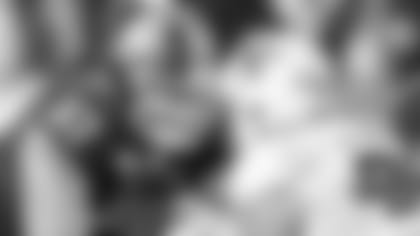 C Harry Crider – 6-2, 307, Indiana
The 21-year-old Crider was a team captain and two-year starter for the Hoosiers, earning Honorable Mention All-Big Ten accolades in 2020. Crider played 35 total games with starts at both left guard (12 games) and center (nine games). Indiana led the Big Ten in fewest sacks allowed per game, was fourth in scoring, and fifth in passing offense in 2020. Crider hails from Indiana, where at Columbus East High School he also lettered in basketball and wrestling in addition to football.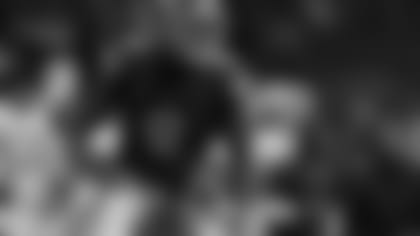 WR Trevon Grimes – 6-4, 220, Florida
Grimes not only won a state championship in football at St. Thomas Aquinas in Fort Lauderdale, Florida, but was Broward County's track athlete of the year in 2015 after winning the 300-meter hurdles as a freshman and a sophomore. He didn't run track after his sophomore year. A five-star recruit, Grimes was in contention to be the top wide receiver prospect in the country until a knee injury his senior year. He enrolled at Ohio State, but was granted a hardship waiver to return home and play for the Florida Gators without any penalty after a year. A two-year starter, Grimes hauled in 100 receptions for 1,464 yards and 14 touchdowns. As a senior in 2020, he caught 38 passes for 589 yards and a career-best nine touchdowns.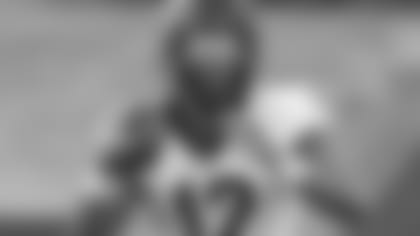 QB Jamie Newman – 6-2, 234, Wake Forest/Georgia
The 23-year-old engineered one of the most prolific seasons by a quarterback in Wake Forest history in 2019, completing 61 percent of his pass attempts for 2,868 yards with 32 total touchdowns. He was second in the ACC in total offense, fourth in passing efficiency, and fifth in passing yards, earning Honorable Mention accolades. He graduated from Wake Forest and transferred to Georgia, but opted-out of the 2020 season. The Graham, North Carolina native was a two-sport star (basketball/football) in high school.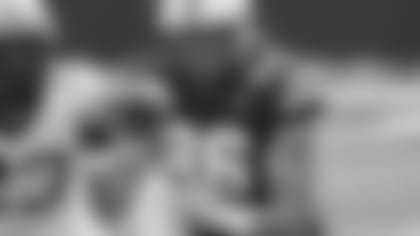 TE Jack Stoll – 6-4, 247, Nebraska
The 23-year-old Stoll started 25 consecutive games from his sophomore year to his senior year. He posted a career-best 25 catches for 234 yards and a touchdown as a junior in 2019, but was limited due to injury to seven catches for 89 yards this past season. Stoll was ESPN's ninth-ranked tight end prospect in the country coming out of Regis Jesuit (Colorado) High School.