The Eagles' 2022 season schedule is here!
With the returning talent and the incoming draft picks, the future looks bright as the Eagles look to improve on the 9-8 record from 2021. And don't forget, in Year 2 of the new 17-game schedule, the NFC teams receive the extra home game. This means the Philadelphia Eagles will have nine games at Lincoln Financial Field this season.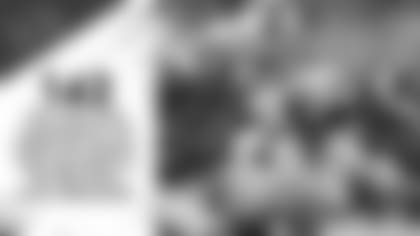 Sunday, September 11 at 1 PM
All-time record vs. Lions: 18-16-2
All-time record at Ford Field: 3-2
Key Additions: WR D.J. Chark, LB Jarrad Davis, CB Mike Hughes
Key Stat: 142 – The Lions were outscored by 142 points last season, only two teams in the NFC had a worse differential.
• Round 1, Pick 2: DE Aidan Hutchinson, Michigan
• Round 1, Pick 12: WR Jameson Williams, WR
• Round 2, Pick 46: DE Josh Paschal, Kentucky
• Round 3, Pick 97: S Kerby Joseph, Illinois
Player to Watch: LT Penei Sewell
The No. 7 overall draft pick last season, Penei Sewell had a good finish to his rookie campaign for the Detroit Lions. Head Coach Dan Campbell wants to be a physical team on offense and defense, and Sewell will need to continue his ascent for that to happen. If he is able to continue his development, the run game behind running back D'Andre Swift will be a featured component in the Lions' game plan.
2021 Season: 3-13-1, 4th in NFC North
Jared Goff enters his second season as the starting quarterback in Detroit. Goff and the rest of the team look to take a step forward in 2022 under second-year Head Coach Dan Campbell.
With rookies Penei Sewell and Amon-Ra St. Brown coming on strong to finish 2021, the offense looks to move forward. Adding a big play receiver like D.J. Chark in free agency and a speedster like Jameson Williams, who is coming off a knee injury suffered in the National Championship Game, in the draft adds dimensions the team was missing in 2021.
On defense, the Lions will hope former first-round cornerback Jeff Okudah returns healthy from the Achilles tear he suffered in 2021. If he is able to return and show the form he had in college at Ohio State and rookie Aidan Hutchinson is able to provide a pass rush, the Detroit Lions are potentially on the verge of being a dangerous team in the NFC North.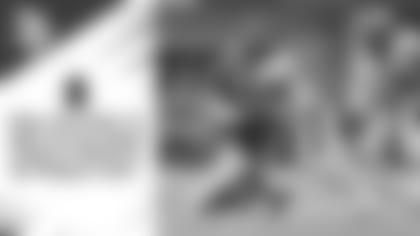 Week 2 vs. Minnesota Vikings
Monday, September 19 at 8:30 PM
All-time record vs. Vikings: 14-15
All-time record vs. Vikings at Lincoln Financial Field: 2-4
Key Additions: Head Coach Kevin O'Connell, LB Za'Darius Smith
Key Losses: WR Dede Westbrook, TE Tyler Conklin, DT Michael Pierce, LB Anthony Barr, S Xavier Woods
Key Stat: 8 – Other than Week 18, eight was the largest margin of defeat for the Vikings in 2021.
• Round 1, Pick 32: S Lewis Cine, Georgia
• Round 2, Pick 42: CB Andrew Booth, Clemson
• Round 2, Pick 59: G Ed Ingram, LSU
• Round 3, Pick 66: LB Brian Asamoah, Oklahoma
Player to Watch: RB Dalvin Cook
Dalvin Cook is undoubtedly one of the top running backs in the NFL. For those of us who play in fantasy leagues, this is well known. The question with Cook has always been durability. After a strong start to his rookie season, he went down with an ACL injury. The past two seasons were stellar including 2021 where in only 13 games, Cook had 1,153 rush yards on 249 carries and an additional 34 receptions. This, of course, includes the game in which he bullied the Steelers for 222 total yards and two touchdowns with a separated shoulder. He will need to duplicate these types of numbers if Minnesota hopes for a return to the playoffs.
2021 Record: 8-9, 2nd in NFC North
With all the focus on Dalvin Cook and Justin Jefferson, people fail to realize just how good Kirk Cousins actually is at the quarterback position. Although not flashy like Aaron Rodgers or Patrick Mahomes, his stats are better than many expect. With 33 touchdowns to only seven interceptions in 2021 with 4,221 pass yards in 16 games, Cousins had another season of more than 4,000 yards and 30 touchdown passes.
With injuries to Cook and Adam Thielen limiting the offense, Cousins did everything he could to get the Vikings to the playoffs. With both players back and healthy this season, chances are Minnesota can make that playoff return under new Head Coach Kevin O'Connell, who comes in after being the offensive coordinator for the Super Bowl Champion Los Angeles Rams.
The team brought back veteran Patrick Peterson whose leadership will help the young talented defensive backs in Andrew Booth, Jr. and Lewis Cine who the Vikings brought in via the draft. With Peterson captaining the defense and the litany of talent the Minnesota Vikings have on offense, this is going to be a tough team to beat week in and week out. If the defense is able to hold up, the Vikings could make a deep run in January.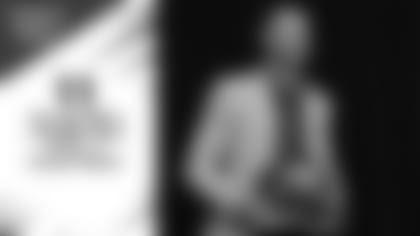 Week 3 at Washington Commanders
Sunday, September 25 at 1 PM
All-time record vs. Commanders: 81-88-5
All-time record at FedEx Field: 15-10
Key Additions: QB Carson Wentz, OG Andrew Norwell
Key Losses: QB Ryan Fitzpatrick, TE Ricky Seals-Jones, OG Brandon Scherff, S Landon Collins
Key Stat: 11 – The new QB is a familiar face in No. 11 Carson Wentz.
• Round 1, Pick 16: WR Jahan Dotson, Penn State
• Round 2, Pick 47: DT Phidarian Mathis, Alabama
• Round 3, Pick 98: RB Brian Robinson, Alabama
Player to Watch: DE Chase Young
After a rookie season of 7.5 sacks and Defensive Rookie of the Year honors, Chase Young was limited to nine games and only 1.5 sacks due to an ACL injury. Coming into 2022, he will again be counted on to not only be healthy, but to get to the quarterback alongside Montez Sweat for the Commanders. With the defensive line being a strength for the Commanders, it will be imperative for the front line to make things happen in the nation's capital.
2021 Record: 7-10, 3rd in NFC East
With new quarterback Carson Wentz behind center, the team will use both Gibson and McKissick to make sure he has the opportunity to get the ball out quickly. While Gibson was a receiver in college at Memphis, he has transitioned to more of a running back role in the NFL. McKissic, on the other hand, has had a prominent role in the pass game for the Commanders. After 80 receptions on 110 targets in 2020, McKissic had 43 on 53 targets in 11 games in 2021. This will continue as the team will count on him, Terry McLaurin, and incoming rookie Jahan Dotson, who analysts said had the best hands in the draft class, to score in the pass game.
The defensive line could be a top-five unit in the NFL with the return of Chase Young. But the linebackers and secondary will need to take a leap in production to be competitive in the NFC East.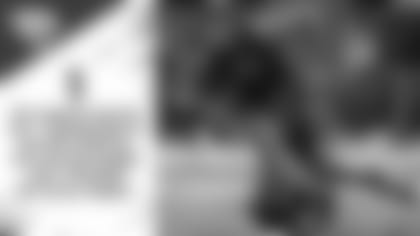 Week 4 vs. Jacksonville Jaguars
Sunday, October 2 at 1 PM
All-time record against Jaguars: 3-3
All-time record against Jaguars at Lincoln Financial Field: 1-1
Key Additions: Head Coach Doug Peterson, WR Christian Kirk, WR Zay Jones, TE Evan Engram, OG Brandon Scherff 
Key Losses: RB Carlos Hyde, WR D.J. Chark, OG Andrew Norwell, LB Miles Jack 
Key Stat: 1 – The Jaguars had the No. 1 overall pick in the NFL Draft for the second straight year, selecting DE Travon Walker.
• Round 1, Pick 1: DE Travon Walker, Georgia
• Round 1, Pick 27: LB Devin Lloyd, Utah
• Round 3, Pick 65: G Luke Fortner, Kentucky
Player to Watch: QB Trevor Lawrence
After a storied career at Clemson which led to him being selected No. 1 overall in the draft, Trevor Lawrence had a tough time in 2021. With new Head Coach Doug Peterson in town, the future for Lawrence and the Jaguars looks to be heading in the right direction.
With the team bringing in wide receiver Christian Kirk through free agency and running back James Robinson looking to get back to rookie form, Lawrence will have talent to work with.
2021 Record: 3-14, 4th in AFC South
Trevor Lawrence came into the NFL with some of the highest praise from analysts ever given to a draft prospect. To help him in 2022, the Jacksonville Jaguars went out and made some major moves. On top of hiring Doug Peterson to coach the team, the Jaguars also brought in Christian Kirk as another weapon in the pass game. They also re-signed offensive tackle Cam Robinson to a new three-year contract to protect the Lawrence's blind side. On top of this, they also signed All-Pro guard Brandon Scherff to a big free agent deal to further solidify the offensive line.
Although the team released running back Carlos Hyde this offseason, the Jaguars have James Robinson, who had over 1,000 yards as a rookie in 2020, and 2021 first-round pick Travis Etienne who missed his rookie season due to a preseason ACL injury.
Etienne comes into the NFL after spending his college career with Trevor Lawrence at Clemson. In those years, Etienne ran the ball 686 times for 4,952 yards, an impressive 7.2 yards per carry average. He also caught 102 passes for an additional 1,152 yards and had a total of 78 touchdowns during his college career. He brings much of the same skill set that Robinson does. This will make it easier for Pederson and the Jaguars to move the backs in and out without needing to change up the offense. This will allow a better flow of game for the entire team as they look to gain ground on the Indianapolis Colts and Tennessee Titans in the AFC South.
On defense, their key player has been Josh Allen. No, the other one. Since coming in as the No. 7 overall pick of the draft out of Kentucky in 2019, Allen has been a consistent presence on the Jaguars' defense. The team will hope that some of their draft picks, including Travon Walker and Devin Lloyd work out early in the season.
The Jacksonville Jaguars are looking to get better in 2022. How much better will rely on two main factors – the progression of Trevor Lawrence and a step up on defense.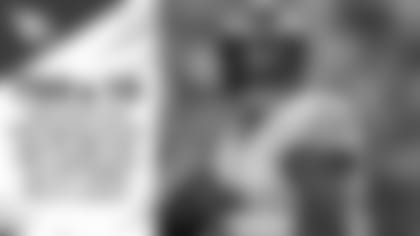 Week 5 at Arizona Cardinals
Sunday, October 9 at 4:25 PM
All-time record vs. Cardinals: 56-60-5
All-time record at State Farm Stadium: 0-4
Key Additions: WR Marquise Brown, OG Will Hernandez, CB Jeff Gladney
Key Losses: RB Chase Edmonds, WR Christian Kirk, LB Jordan Hicks, LB Chandler Jones, CB Malcolm Butler 
Key Stat: 750 & 10 – Jalen Hurts and Kyler Murray are the only NFL QBs with 750+ rushing yards and 10+ rushing TDs in a season.
• Round 2, Pick 55: TE Trey McBride, Colorado State
• Round 3, Pick 87: DE Cameron Thomas, San Diego State
• Round 3, Pick 100: DE Myjai Sanders, Cincinnati
Player to Watch: QB Kyler Murray
The No. 1 overall draft pick in 2019, quarterback Kyler Murray's talent is undeniable. After leading the Arizona Cardinals to an 8-0 start last season, fans were hoping for the team had finally turned the corner under Murray and Head Coach Kliff Kingsbury. Unfortunately, a shoulder injury slowed Murray down the homestretch. Although the team still made the playoffs, neither Murray nor Kingsbury was happy with the finality of the season.
2021 Season: 11-6, 2nd in NFC West
A.J. Green made for a reliable target during a 2021 in which star receiver DeAndre Hopkins missed time with various injuries. The ability for the Cardinals to re-sign Green could be just as crucial this year as Christian Kirk was lured away by the Jacksonville Jaguars in free agency and Hopkins will miss the first six games of the 2022 season due to suspension. Another key aspect to the offense in 2022 will be the addition of Marquise Brown via a trade on draft night. After having 91 receptions for Baltimore in 2021, Brown will reunite with college teammate Kyler Murray to add another dimension to the Arizona pass attack. During their one season in college together at Oklahoma, the duo was able to connect for 73 receptions for more than 1,300 yards and 10 touchdowns. This was a big reason both players were taken in the first round of the NFL draft.
With former Eagle Zach Ertz back at tight end along with Green and Brown, Arizona will be plenty good on offense to compete in the NFC West. On defense, the team will be hoping young players and draft picks are able to take over for the departures in recent years of Hasson Reddick and Chandler Jones.
J.J. Watt's leadership and ability to make spark plays at any given time will do a lot to give the defense the boost it needs to make a push for a playoff return in 2022. The Cardinals ranked 10th in total defense in 2021. To remain in the playoff picture in an NFC West with the Super Bowl Champion Los Angeles Rams and San Francisco 49ers, they will need to produce to this level again.
If Kyler Murray can remain healthy and James Conner can again produce the goal-line rush ability he showed last season with 15 touchdowns, the Arizona Cardinals could be a difficult challenge for any opponent.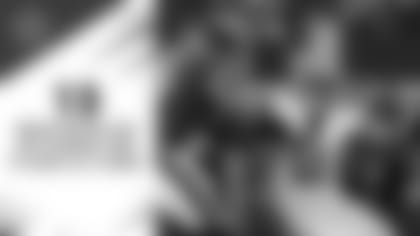 Week 6 vs. Dallas Cowboys
Sunday, October 16 at 8:20 PM
All-time record vs. Cowboys: 54-72
All-time record vs. Cowboys at Lincoln Financial Field: 8-11 
Key Additions: WR James Washington, LB Dante Fowler
Key Losses: WR Amari Cooper, WR Cedric Wilson, TE Blake Jarwin, OL La'el Collins, OG Connor Williams, DE Randy Gregory, S Keanu Neal, K Greg Zuerlein 
Key Stat: 13 – Micah Parsons led the Cowboys with 13 sacks as a rookie.
• Round 1, Pick 24: OT Tyler Smith, Tulsa
• Round 2, Pick 56: DE Sam Williams, Mississippi
• Round 3, Pick 88: WR Jalen Tolbert, South Alabama
Player to Watch: LB Micah Parsons
The 12th pick in the 2021 NFL Draft, Micah Parsons was named the NFL Defensive Rookie of the Year. If not for the remarkable 20-sack season from T.J. Watt, Parsons could have easily been the NFL Defensive Player of the Year. In 2022, with Randy Gregory now in Denver, he will be counted on even more for pass rush production.
2021 Record: 12-5, 1st in the NFC East
After a 12-5 record and a first-place finish in the division, the Dallas Cowboys will look to do something no NFC East team has done since the Eagles from 2001-04 – repeat as division champions.
With Amari Cooper traded to the Cleveland Browns, CeeDee Lamb is ready to take over as the top receiver. The Cowboys are also hoping Michael Gallup can return sooner rather than later from his ACL injury suffered last December. Another key for Dallas will be the defense.
The second year of Micah Parsons should bring a better pass rush and if Trevon Diggs can replicate the 11 interceptions he had last season, the Cowboys' defense could take another large leap forward.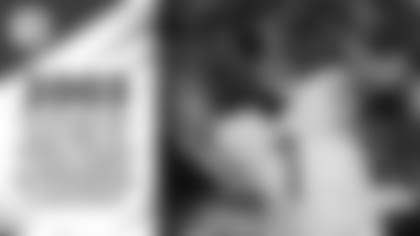 Week 8 vs. Pittsburgh Steelers
Sunday, October 30 at 1 PM
All-time record vs. Steelers: 48-29-3
All-time record vs. Steelers at Lincoln Financial Field: 2-0
Key Additions: QB Mitchell Trubisky, G James Daniels, LB Myles Jack, DB Karl Joseph
Key Losses: QB Ben Roethlisberger, WR JuJu Smith-Schuster, WR James Washington, CB Joe Haden
Key Stat: 2003 – For the first time since 2003, the Steelers will open a season without Ben Roethlisberger at quarterback.
• Round 1, Pick 20: QB Kenny Pickett, Pittsburgh
• Round 2, Pick 52: WR George Pickens, Georgia
• Round 3, Pick 84: DT DeMarvin Leal, Texas A&M
Player to Watch: Edge rusher T.J. Watt
In a line of talented players from the Watt family, T.J. Watt has taken the mantle of the best defensive player in the NFL from his brother J.J. After coming up just short of the all-time sack record held by Michael Strahan last season, Watt won the Defensive Player of the Year honors. It will now be incumbent upon him to remain at this level if Pittsburgh wants to get back to the top of the AFC North division in the year after Ben Roethlisberger retired. With veteran free-agent addition Mitchell Trubisky or top draft pick Kenny Pickett now in at quarterback, the defense behind Watt and Minkah Fitzpatrick will be the lynchpin of any potential playoff run for the Steelers.
2021 Record: 9-7-1, 2nd in the AFC North
Big Ben is gone and in the first in line to replace him is Mitchell Trubisky. After being drafted by the Chicago Bears and one season as the backup to Josh Allen with the Buffalo Bills, Trubisky is hoping to rejuvenate his career with Pittsburgh. Being taken No. 2 overall shows the talent he possesses. Head Coach Mike Tomlin will be a positive influence and if anyone can get the best out of Trubisky, it should be Tomlin.
Heading into the 2021 NFL Draft, most mocks projected running back Najee Harris was going to be the Pittsburgh Steelers' first-round pick. What was unknown was the amount of targets Harris would be fed in the pass game. JuJu Smith-Shuster is now with the Kansas City Chiefs. But Dionte Johnson returns and will be the No. 1 receiver along side Chase Claypool. With James Washington also gone this offseason, Harris will be counted on to again perform in the pass game where he had 74 receptions on 94 targets in 2021.
The Pittsburgh Steelers have had remarkable talent in selecting mid-round wide receivers in the NFL Draft. In 2022, they took two more. George Pickens, a possible first-round talent if not for an ACL in his final season, fell to them in the second round. With his downfield ability and five-star pedigree, he could be another find for Pittsburgh. They took another shot in the fourth round with Calvin Austin III from Memphis. Not only is he a smart player, having completed two degrees while playing football, but he is also a speedy receiver. Although he may not crack the wide receiver's rotation as a rookie, Austin has breakaway ability in the return game. He returned three kicks for touchdowns while at Memphis and could be a return game specialist for the Steelers in 2022.
With defending Defensive Player of the Year T.J. Watt back and safety Minkah Fitzpatrick anchoring the back end, the defense in Pittsburgh could be the dominant unit on the Steelers for 2022. Mike Tomlin is a defensive coach and he, along with new Defensive Coordinator Teryl Austin and advisor Brian Flores will look to have the defense near the top of the NFL's elite.
The Pittsburgh Steelers have questions. Who will replace Ben Roethlisberger? Will the defense play up to its potential? These are important. But the most important piece of the puzzle is in place. Mike Tomlin – Tomlin has never finished with a losing record as a head coach.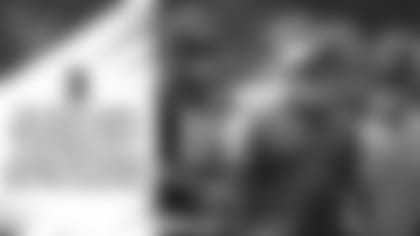 Thursday, November 3 at 8:15 PM
All-time record vs. Texans: 5-0
All-time record vs. Texans at NRG Stadium: 2-0
Key Additions: Head Coach Lovie Smith, RB Marlon Mack, WR DaeSean Hamilton, CB Steven Nelson
Key Losses: QB Deshaun Watson, QB Tyrod Taylor, RB David Johnson, CB Terrance Mitchell, S Justin Reid 
Key Stat: 3 – The Texans traded QB Deshaun Watson to the Browns for a package that included three first-round picks.
• Round 1, Pick 3: CB Derek Stingley, LSU
• Round 1, Pick 15: G Kenyon Green, Texas A&M
• Round 2, Pick 37: S Jalen Pitre, Baylor
• Round 2, Pick 44: WR John Metchie, Alabama
• Round 3, Pick 75: LB Christian Harris, Alabama
Player to Watch: QB Davis Mills
In a 13-game audition in 2021, Davis Mills was arguably the best rookie quarterback last season. After being drafted in the third round, the Houston Texans were forced to play Mills after Deshaun Watson opted to sit out the season and replacement Tyrod Taylor was injured. After 2,664 yards, 16 touchdowns, and 10 interceptions, the Texans have decided to allow the Stanford alum to take control this season.
2021 Record: 4-13, 3rd in the AFC South
Davis Mills will lead a team with wide receiver Brandin Cooks re-signed to a two-year contract in hopes the veteran could provide a bit of stability for the young quarterback. With Laremy Tunsil anchoring the offensive line and rookie Kenyon Green drafted to provide further protection, the line is solidified.
The defense lost young, rising star safety Justin Reid to conference foe Kansas City Chiefs. With the addition of cornerback Derek Stingley in the first round of the 2022 NFL Draft, the Texans are starting a long and arduous rebuild on defense. With future draft picks abundant, the future is bright.
In a division with no clear favorite, the Houston Texans could certainly surprise for contention.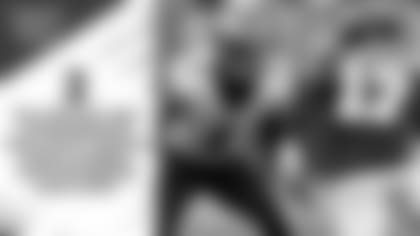 Week 10 vs. Washington Commanders
Monday, November 14 at 8:15 PM
All-time record vs. Commanders at Lincoln Financial Field: 11-8
Key Stat: 2 – Terry McLaurin ranks second among Class of 2019 receivers in both receptions (222) and receiving yards (3,090).
Player to Watch: QB Carson Wentz
An old friend is now at the helm in Washington. After an offseason trade with the Indianapolis Colts, the Commanders have a new quarterback for the 2022 season in Carson Wentz. It will now be incumbent upon Washington to give Carson Wentz the help he needs to return to a semblance of his 2017 form. If Antonio Gibson and Terry McLaurin are able to provide the sparks needed, Washington and Wentz could have a rebound season in 2022.
Week 11 at Indianapolis Colts
Sunday, November 20 at 1 PM
All-time record vs. Colts: 10-10
All-time record vs. Colts at Lucas Oil Stadium: 1-0
Key Additions: QB Matt Ryan, DE Yannick Ngakoue, CB Stephon Gilmore, S Rodney McLeod 
Key Losses: QB Carson Wentz, RB Marlon Mack, WR Zach Pascal, TE Jack Doyle, OT Eric Fisher, CB Rock Ya-Sin
Key Stat: 81.9 – New QB Matt Ryan's career passer rating of 81.9 vs. the Eagles is his lowest against any opponent.
• Round 2, Pick 53: WR Alec Pierce, Cincinnati
• Round 3, Pick 73: TE Jelani Woods, Virginia
• Round 3, Pick 77: OL Bernhard Raimann, Central Michigan
• Round 3, Pick 96: DB Nick Cross, Maryland
Player to Watch: LB Darius Leonard
One of the best defenders in the NFL, Leonard is a three-time Pro Bowl and a three-time All-Pro selection. In 16 games last season, Leonard had 122 tackles. This came a year after having 132 in 2020. A wrecker on defense, he will challenge the run game and short pass game for any team the Indianapolis Colts take on as long as he is on the field.
2021 Record: 9-8, 2nd in the AFC South
After a season with Carson Wentz behind center, the Indianapolis Colts decided to go in a different direction for 2022. After trading Wentz to the Washington Commanders, the Colts made another trade and acquired Matt Ryan from the Atlanta Falcons.
Although Ryan had a down season in 2021 with only 20 touchdowns, he has been an NFL MVP in the past and could return to form with a fresh start.
In Indianapolis, Ryan will not only have young star Michael Pittman to throw to, but he will also have 2021 NFL rusher champion Jonathan Taylor in the backfield and a superb offensive line in front of him.
The offense for the Colts will remain solid, the defense is what will make or break the team. With linebacker Darius Leonard and newly attained edge rusher Yannick Ngakoue, the pass rush can be good. With cornerback Stephon Gilmore in the fold, the team has also upgraded the secondary and should be able to stop opposing pass games. This team has a solid roster, and it looks to have gotten better in the offseason. There is a good chance the team returns to the playoffs after a one-year Hiatus. If everything goes right with Matt Ryan, the only thing spicier than the Colts in Indianapolis might be the cocktail sauce at St. Elmo's Steakhouse.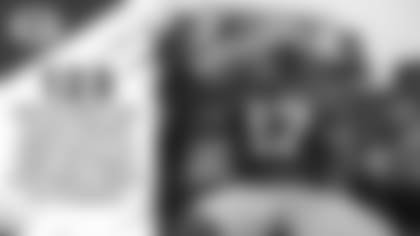 Week 12 vs. Green Bay Packers
Sunday, November 27 at 8:20 PM
All-time record vs. Packers: 17-29
All-time record vs. Packers at Lincoln Financial Field: 4-3
Key Additions: WR Sammy Watkins, DT Jarran Reed
Key Losses: WR Davante Adams, WR Equanimeous St. Brown, WR Marquez Valdes-Scantling, DE Whitney Mercilus, LB Za'Darius Smith, CB Kevin King
Key Stat: 123 – With Pro Bowl wide receiver Davante Adams now in Las Vegas, the Packers must replace Adams' 123 receptions.
• Round 1, Pick 22: LB Quay Walker, Georgia
• Round 1, Pick 28: DT Devonte Wyatt, Georgia
• Round 2, Pick 34: WR Christian Watson, North Dakota State
• Round 3, Pick 92: OL Sean Rhyan, UCLA
Player to Watch: RB A.J. Dillon
With Davante Adams now in Las Vegas as a Raider, the Green Bay Packers may be forced to use Aaron Jones in a receiving role more often. With A.J. Dillon behind him, this will give both backs a key role to play.
While Jones focuses more on the pass game, Dillon can come in on first and second downs while also gaining traction close to the goal line. Quadzilla, as some have come to call him, could be LeGarrette Blount in this format. Few yards but double-digit touchdowns nonetheless.
2021 Record: 13-4, 1st in the NFC North
Two-time defending NFL MVP Aaron Rodgers is back. Although Davante Adams has departed, the Green Bay Packers are still in great shape on offense.
In hopes of making up for some of the production lost with the trade of Adams, the Packers made major moves in the NFL Draft – the first and most talented of those was Christian Watson from North Dakota State. At 6-foot-4 and with a blazing 4.38 40-yard dash time, Watson has the skills to transition from the FCS to the NFL. He will be counted upon to be a large component of the offense in Green Bay. With Sammy Watkins, Allen Lazard, and second-year man Amari Rogers staffing the rest of the receiver positions, Rodgers will have plenty of talent to throw to in hopes of finally getting back to another Super Bowl.
Aaron Jones and A.J. Dillon lead a backfield ripe with talent. Jones, a good receiving back, will handle the pass work while the bruising Dillon will start to take over more of the rush work.
The defense had its difficulties last season. With star cornerback Jaire Alexander missing time, the secondary struggled. After an offseason to heal, Alexander will be back and partnered with Darnell Savage to make this unit a potential strength.
Rashan Gary has become a threat in the pass rush for Green Bay, something they hoped would happen when drafting him in the first round out of Michigan. With Za'Darius Smith now on division-foe Minnesota, Gary will be counted on to get to opposing quarterbacks.
The Green Bay Packers have gone three straight seasons without winning fewer than 13 games. With the best quarterback in the division and a solid defense, the Packers will once again compete for the No. 1 seed in the NFC.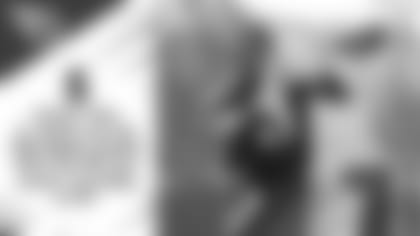 Week 13 vs. Tennessee Titans
Sunday, December 4 at 1 PM
All-time record vs. Titans: 7-5
All-time record vs. Titans at Lincoln Financial Field: 1-1
Key Additions: WR Robert Woods, TE Austin Hooper
Key Losses: WR A.J. Brown, RB Darrynton Evans, RB D'Onta Foreman, WR Julio Jones, OG Rodger Saffold, CB Janoris Jenkins 
Key Stat: 5 – Former Titan A.J. Brown was the fifth-highest graded WR in the NFL last season, according to PFF.
• Round 1, Pick 18: WR Treylon Burks, Arkansas
• Round 2, Pick 35: CB Roger McCreary, Auburn
• Round 3, Pick 69: T Nicholas Petit-Frere, Ohio State
• Round 3, Pick 86: QB Malik Willis, Liberty
Player to Watch: RB Derrick Henry
Derrick Henry is a beast of a man. Not only a man, but a beast of a runner.
Someone as big as him – 6-foot-3, nearly 250 pounds – should also not be so fast. Coming of a lost season after breaking his foot in Week 8, Henry returns to a team which lost the rest of its backfield to free agency. With Darrynton Evans now in Atlanta with the Falcons and D'Onta Foreman with the Carolina Panthers, it will be crucial for Henry to be fully healthy entering the 2022 campaign.
If Henry is fully healed, the Tennessee Titans will again be in contention for the No. 1 seed in the AFC.
2021 Record: 12-5, 1st in the AFC South
After a 12-5 record during the regular season, the Tennessee Titans went into the 2021 playoffs as the No. 1 seed in the AFC. With Derrick Henry still limited by injury, the Titans were unable to win a game in the playoffs and they enter this season hoping for a better outcome.
With Henry now back and with a full offseason to heal proper, the Tennessee Titans are again a contender for the top spot in the AFC. With 10 touchdowns in only eight games last season, Henry has continued to show himself as the best running back in the NFL. With the trade of A.J. Brown to the Eagles, the Tennessee Titans will be forced to find receiving options if they want to make another run. The team traded for Robert Woods from the Los Angeles Rams. But coming off a torn ACL, Woods may be limited to start the season. The selection of Treylon Burks with the pick received in the A.J. Brown trade could be a big step for the Titans. If Burks can provide the all-around ability he showed in college at Arkansas, he could be a good replacement for Brown. But only time will tell, and it could take him some time to adjust to the NFL game. One thing is for sure. He was the best yards-after-catch receiver in this draft. He will need to provide this skill if he hopes to be as good for Tennessee as A.J. Brown was in this and many other areas.
With a 4.9 yards-per-carry average on 1,401 career carries, Henry has shown the ability to make the most of the ground yards available. Tennessee has lost veteran tackle Rodger Saffold to the Buffalo Bills and will likely break in two rookies taken in the 2022 draft. The ability of Tannehill to scramble when needed has allowed the Titans to solidify their defense with players like Jeffery Simmons and Caleb Farley in recent drafts. While Farley missed much of last season after being drafted, the Titans will count on him this season after letting Janoris Jenkins walk in free agency.
With Henry back, the Titans look to improve upon an offense which ranked 15th in 2021. The key will be on the defense. A unit that ranked seventh in 2021 will need to remain in the top 10. Even if the offense does take its perceived step up, the AFC is a gauntlet of high-powered offenses. The ability for the defense to limit these teams will be the key for Tennessee to continue its streak of playoff appearances in 2022. Derrick Henry being back is a good place for any team to start.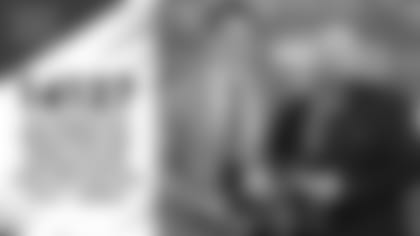 Week 14 at New York Giants
Sunday, December 11 at 1 PM
All-time record vs. Giants: 89-87-2
All-time record vs. Giants at MetLife Stadium: 8-4
Key Additions: Head Coach Brian Daboll, QB Tyrod Taylor, RB Matt Breida, TE Ricky Seals-Jones
Key Losses: TE Evan Engram, OG Will Hernandez, OT Nate Solder, DB Logan Ryan, S Jabril Peppers 
Key Stat: 14127 – Joe Schoen and Brian Daboll, the Giants' new GM and head coach, come from zip code 14127 – Buffalo.
• Round 1, Pick 5: DE Kayvon Thibodeaux, Oregon
• Round 1, Pick 7: T Evan Neal, Alabama
• Round 2, Pick 43: WR Wan'Dale Robinson, Kentucky
• Round 3, Pick 67: OL Joshua Ezeudu, North Carolina
• Round 3, Pick 81: CB Cordale Flott, LSU
Player to Watch: RB Saquon Barkley
In the final season of his rookie contract, Saquon Barkley has a lot to prove to the new management in New York. The talent he had coming out of Penn State was clear, but injuries have limited his impact. If the offensive line of New York can improve, Barkley will be able to run the ball much better. Add this to the fact he is an outstanding pass catcher and he could finally have another season like the one he had as a rookie.
2021 Record: 4-13, 4th in the NFC East
With Evan Engram now signed in Jacksonville and Sterling Shepard set to miss the start of the season returning from an ACL tear, the New York Giants and new Head Coach Brian Daboll will need to find offense to allow Daniel Jones to succeed at quarterback.
If second-year receiver Kadarius Toney can continue to impress after having flashes last season, this could be the boost the Giants' offense needs. Although Toney only had a total of 39 receptions and 420 yards, he did so while only playing in 10 games. If he is able to maintain this pace over a full season, this would bring a huge boost to an offense in New York which needs a jolt.
Former No. 4 overall pick Andrew Thomas took a step forward in 2021 at left tackle. If the addition of Evan Neal in the draft can improve the line play, it will provide Jones and running back Saquon Barkley with the best chance for success.
On defense, the Giants were forced to part with cornerback James Bradberry and safety Jabril Peppers. Adding Kayvon Thibodeaux to the pass rush should bring immediate results for the Giants.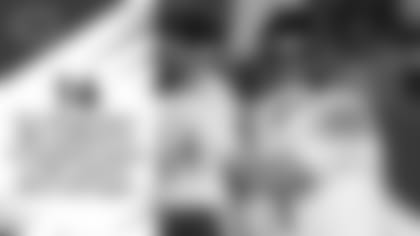 Sunday, December 18 at 1 PM
All-time record vs. Bears: 16-29-1
All-time record vs. Bears at Soldier Field: 5-8
Key Additions: Head Coach Matt Eberflus, WR Byron Pringle, WR Equanimeous St. Brown
Key Losses: QB Andy Dalton, RB Tarik Cohen, WR Allen Robinson, WR Jakeem Grant, DL Akiem Hicks, NT Eddie Goldman, LB Khalil Mack, CB Artie Burns, S Deon Bush
Key Stat: 16 – The Chicago Bears' QBs combined for 16 touchdown passes in 2021, good for 29th in the league.
• Round 2, Pick 39: CB Kyler Gordon, Washington
• Round 2, Pick 48: S Jaquan Brisker, Penn State
• Round 3, Pick 71: WR Velus Jones, Tennessee
Player to Watch: QB Justin Fields
Justin Fields will be counted on to take a major leap forward under new Head Coach Matt Eberflus. With Allen Robinson out the door to Los Angeles and the Rams, Darnell Mooney and David Montgomery will be the main cogs in the offense. Fields will need to use his big arm to find Mooney downfield and also use his legs to make things happen in the run game.
2021 Season: 6-11, 3rd in the NFC North
Losing Allen Robinson and Khalil Mack will hurt. But with the young core of the team intact, there is no telling what could be in store for the Chicago Bears.
New General manager Ryan Poles and Head Coach Matt Eberflus will try to inject life into a franchise which has stumbled over the past couple of seasons.
The NFC North division has only gotten harder this offseason. The Detroit Lions and Minnesota Vikings look to be making strides and the Green Bay Packers were the NFC's No. 1 seed a year ago. If the defense in Chicago, a top-five unit in 2021, can come to play and the offense takes a step forward, the Bears could be battling for a playoff Berth. The key to this will be the ability for Matt Eberflus to surround Justin Fields with enough weapons to allow him to thrive the way other quarterbacks, most recently Joe Burrow and Lamar Jackson and Patrick Mahomes have done in their second seasons in the league.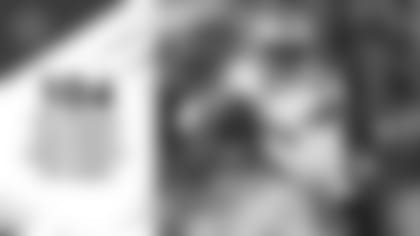 Week 16 at Dallas Cowboys
Saturday, December 24 at 4:25 PM
All-time record vs. Cowboys at AT&T Stadium: 6-8
Key Stat: 104 – The Cowboys must replace Amari Cooper's 104 targets.
Player to Watch: RB Tony Pollard
With 719 yards rushing on only 130 carries in 2021, the 5.5 yards per carry for Tony Pollard tied with NFL rushing champion Jonathan Taylor of the Colts. Heading into his fourth season, the Cowboys will be forced to choose whether or not to re-sign Pollard after this season.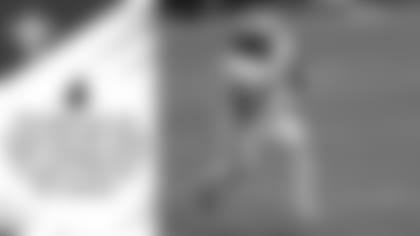 Week 17 vs. New Orleans Saints
Sunday, January 1 at 1 PM
All-time record vs. Saints: 19-15
All-time record vs. Saints at Lincoln Financial Field: 4-2 
Key Additions: Head Coach Dennis Allen. QB Andy Dalton, S Marcus May, S Daniel Sorenson
Key Losses: LT Terron Armstead, S Marcus Williams, S Malcolm Jenkins 
Key Stat: 4 – The Saints are one of just four NFL teams with a winning record in each of the last five seasons.
• Round 1, Pick 11: WR Chris Olave, Ohio State
• Round 1, Pick 19: T Trevor Penning, Northern Iowa
• Round 2, Pick 49: DB Alontae Taylor, Tennessee
Player to Watch: CB Marshon Lattimore
During his rookie season of 2017, cornerback Marshon Lattimore had five interceptions. Since then, teams would rather take a chance against the opposing cornerback for the New Orleans Saints. Despite this, Lattimore had three interceptions in 2021. With Malcolm Jenkins now retired, it will fall upon Lattimore to become the leader of the Saints' secondary. With his ability to make plays, he has the cache to do so. And with the promotion of Defensive Coordinator Dennis Allen to the Head Coach seat, it is time Lattimore also takes a leadership role in the locker room.
2021 Record: 9-8, 2nd in the NFC South
The New Orleans Saints thought they got a gift this offseason. Tom Brady retired, and the division was back up for grabs. But then Brady returned, and the Buccaneers became whole again. This will make it a much bigger challenge for the Saints under new Head Coach Dennis Allen.
Despite the difficulties, the New Orleans Saints still have some of the best players at their respective positions in the NFL. Alvin Kamara is a dual-threat out of the backfield and averages more than 80 receptions per season during his NFL career. With Mark Ingram also back, the thunder and lightning duo will return to the Big Easy.
Michael Thomas is on track to return from his missed season and provide quarterback Jameis Winston with a needed weapon in the pass game. One of the most reliable receivers in the NFL in terms of catch percentage, Thomas will patrol the field and is in line for more than 100 catches and 1,500 yards receiving.
With the team moving up in the draft to select receiver Chris Olave from Ohio State, the former Buckeye has a technical style which can allow him to quickly become a big weapon. During his time at Ohio State, Olave finished his career as the school's third-leading receiver in terms of receptions, fifth in terms of yardage, and, with 35, the all-time Ohio State leader in touchdown catches. These types of numbers will go a long way to replace what was missing in the past few seasons in the Saints' offense.
On the defensive side, the New Orleans Saints can no longer rely on Malcolm Jenkins. Retiring after the 2021 season, Jenkins has relinquished the leadership he provided to Marshon Lattimore, an elite shutdown corner. Chauncey Gardner-Johnson will provide coverage across from Lattimore and the front seven, led by defensive end Cam Jordan, will need to get pressure on opposing quarterbacks if the Saints want to make a playoff run.
The real key for the New Orleans Saints will be the production they get from Jameis Winston at quarterback. If he can provide the downfield ability he showed in Tampa Bay, the Saints have a chance to be a good team.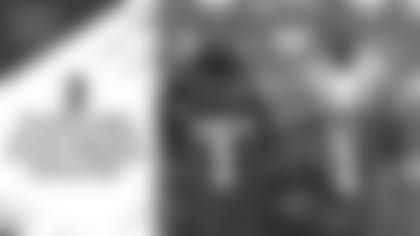 Week 18 vs. New York Giants
Saturday, January 7 or Sunday, January 8, Time TBD
All-time record vs. Giants at Lincoln Financial Field: 14-6 
Key Stat: 2 – The Giants added two first-round picks in Kayvon Thibodeaux and Evan Neal.
Player to Watch: WR Kadarius Toney
Kadarius Toney has skill. Otherwise, he would not have been selected in the first round of the NFL Draft.
Although injuries limited Toney during his rookie season, he was still the most electric player in the New York Giants' offense. In only 10 games last season, Toney had 39 catches for 420 yards. With his speed, Toney has the ability to be the receiver DeSean Jackson was for the Philadelphia Eagles when he was drafted out Cal.