The offseason roster turnover was a fun ride to observe and the Eagles certainly think they improved the roster, but what do outside analysts think?
Well, the folks at ESPN.com Insider gave the Eagles an "A" grade, one of only three NFC teams to merit such high marks.
Writer Matt Williamson says "the teams I graded with an A were the best at addressing their needs and adding talent for 2013 and beyond."
With that in mind, Williamson was very high on the aggressive, yet intelligent, manner in which the Eagles approached free agency and the stick-to-their-board approach in the draft.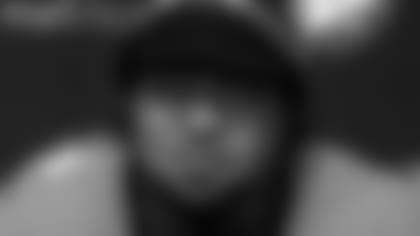 He says: "The Eagles' roster has been revamped thanks to Chip Kelly and Co. And while we don't know exactly what schemes Kelly will be implementing, we do know that the offense will operate at an extremely high tempo, which suits ultra-athletic first-round pick Lane Johnson extremely well. Kelly can't have bigger, heavier linemen wearing down and unable to keep pace with his offense. That won't be a problem for Johnson, who has the natural abilities to eventually develop into a premier NFL left tackle. This offensive line should be vastly improved from a year ago with Johnson and several prominent members returning from injury.
"I also expect Kelly to rotate a lot of bodies in at the skill positions to constantly have fresh personnel on the field, which could make Benn's role more substantial. The Eagles appear to be overloaded with quality tight ends, but Kelly has a plan and guys like Casey and Zach Ertz can align all over the formation and create mismatches in the passing game. This staff did re-sign Michael Vick but Matt Barkley was just too good to pass up in Round 4. He isn't a great runner, but Barkley is a very quick decision-maker who has the football intelligence to operate this offense.
On defense, the Eagles look to be employing more 3-4 looks, but I contend that their personnel still favors a 4-3 -- especially at defensive end where Trent Cole, Brandon Graham and Vinny Curry fit the former system much better than a 3-4.
"(Isaac) Sopoaga clearly was brought in to man the nose in an odd front and Barwin best projects as a 3-4 outside linebacker. The secondary needed a total overhaul and that is exactly what the Eagles did. Although the players are new, there have to be fewer mental errors in coverage. Led by Phillips, the safety play should be substantially improved and Jordan Poyer, who could end up starting before long, was an absolute steal in the seventh round.
"On the heels of a very strong offseason, I am expecting big things for the Eagles.
Williamson also gave "A" grades to Arizona and Seattle in the NFC.