It was set to be a litmus test for the Eagles. Could Nick Foles, fresh off an NFL-record-tying seven touchdown passes in one game, go toe-to-toe with one of the best quarterbacks in the league? Could the ever-improving Eagles defense, which has allowed fewer than 21 points in five consecutive games, corral Aaron Rodgers and the high-powered Packers offense? Then, during the Packers' Monday night division clash with the Chicago Bears, Rodgers suffered a broken collarbone that will keep him out for the next few weeks.
Now, with Seneca Wallace at the helm for the Packers, the tenor of Sunday's road trip to Lambeau Field has changed entirely. Can the Eagles take advantage of an occasionally leaky Packers offensive line and pressure Wallace, the perennial backup, into mistakes? Will the Packers lean even heavier on their improved running game? For Foles, the questions persist however. His last two starts have accounted for both the worst and best games of his career, respectively, and the goal is now to maintain a level of consistency following his standout performance against the Raiders. At 4-5, the Eagles can get back to .500 with a win and what was originally an extremely daunting road test now seems a bit more palatable as the Eagles look to keep pace with the Dallas Cowboys in the NFC East.
Last Time They Met:
September 27, 2010 – Packers 27, Eagles 20
In the first game of the post-Donovan McNabb era, every expectation for the Eagles' 2010 season turned on its head when quarterback Kevin Kolb left with a concussion, only to be replaced by Michael Vick. In Kolb's stead, Vick looked dynamic and he would ultimately grab hold of the starting job after an impressive starting performance against the Detroit Lions the following week. The Packers were too much on the afternoon, though, as Greg Jennings led the way with 82 yards receiving and a touchdown.
When The Eagles Have The Ball:
In a win that looked a lot like the kind Chip Kelly enjoyed at the University of Oregon, the Eagles offense was once again a well-oiled, explosive machine, instead of the unsynchronized, dysfunctional mess that marred the previous two games. The unit will likely have to put together another similar performance in order to emerge victorious at Lambeau Field, where it faces a Green Bay Packers defense that ranks 15th in the NFL total yards (345.0) and 14th points allowed per game (23.1).
Everyone is waiting to see what Nick Foles does for an encore after his record-tying, seven-touchdown performance against the Oakland Raiders. He will go up against a Packers defense that is vulnerable against the pass, ranking 20th in the NFL in yards allowed per game (250.5), tied for 17th in passing touchdowns allowed (14), 24th in opposing quarterback passer rating (95.3), and tied for last in interceptions (three). For the season, the Eagles passing offense now ranks 10th at 265.3 yards per game, and Foles is 74-of-118 (62.7 percent) for 1,028 yards, 13 touchdowns and zero interceptions. If he had enough passing attempts to qualify, his 127.4 quarterback rating would rank first in the league.
Somebody had to catch those seven touchdowns from Foles, and the Eagles receivers were more than happy to oblige, putting forth easily their best collective effort of the season. Riley Cooper had his second career-best performance in five games, with five catches for 139 yards and three touchdowns, including a 63-yarder. He now has 25 catches for 451 yards (18.1 average) and five touchdowns on the season. DeSean Jackson added five catches of his own for 150 yards, including a long of 59, and a 46-yard touchdown, as he continues his pace for a career-best season. He now has 50 catches, tied for fifth in the NFL, for 823 yards, tied for second in the NFL. Jackson's six touchdowns are also tied for fifth. Zach Ertz also had five catches for 42 yards and the first touchdown of his NFL career. The rookie tight end is just scratching the surface of his potential and emerging as a weapon in the offense. Brent Celek caught the first touchdown of the game, and LeSean McCoy took a swing pass 25 yards, untouched, for the fifth touchdown.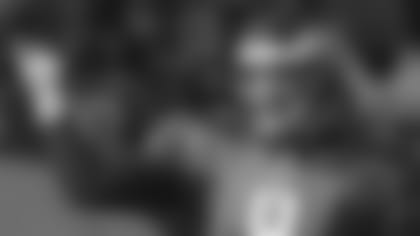 On paper, going against the Packers secondary is a matchup the Eagles offense should be able to exploit. Tramon Williams, whom the Eagles and their fans know all too well for a particular interception in the team's last playoff game, and Sam Shields are the starting cornerbacks. They only have one interception between them, but have accounted for 15 passes broken up. Shields has the better speed of the two, and it will be interesting to see if he matches up exclusively with Jackson. Rookie Micah Hyde and third-year pro Davon House have both played key roles behind Williams and Shields, while Casey Hayward, who had a tremendous rookie campaign in 2012 and was one of the league's top overall cornerbacks, missed the first six games of the season with a hamstring injury and is still working his way back. Morgan Burnett (35 total tackles) and M.D. Jennings (32 total tackles) form the safety tandem, and it should be noted that neither has forced a turnover yet on the season.
An underrated component in Foles' wild success against the Raiders was the tremendous performance of the offensive line in pass protection. The unit has caught heat in recent weeks for allowing too much pressure, but it responded in a big way by stonewalling a good Raiders front seven that ranks in the top half of defenses in sacks. The only two sacks the Raiders recorded against the Eagles were the result of botched plays that left Foles with no recourse but to go down. Jason Peters, Evan Mathis, Jason Kelce, Todd Herremans and Lane Johnson all deserve a ton of credit, and their continued strong play will be necessary if the Eagles hope to build momentum and go on a win streak. The Packers defense, meanwhile, ranks tied for eighth in the league in sacks with 24 and could be getting pass-rushing force Clay Matthews back.
The Raiders defense clearly made stopping the Eagles run game its first priority. The Eagles were able to pick up chunks of yardage here and there, but for the most part the Raiders shut down that part of the offense (luckily, all that focus on stopping the run opened up the passing attack). Even though he still leads the NFL in rushing with 777 yards, McCoy averaged less than 4.0 yards per carry – 44 yards on 12 carries (3.7 average) – for the third straight game. McCoy has not broken a run for more than 19 yards since the loss to the Kansas City Chiefs. On the plus side, Bryce Brown had easily his best performance of the season, showing that tantalizing combination of burst and power en route to picking up 54 yards on seven carries. The key for Brown was squaring his shoulders and turning up field when the hole opened, running North-South instead of East-West. If Brown can continue the momentum he built against the Raiders, the Eagles' backfield tandem will provide the Packers defense with a difficult decision: focus on stopping the run or the pass?  
The Eagles still rank second in the NFL, averaging 148.9 yards per game on the ground, and are tied for first with 5.0 yards per carry. A week after facing a top-five-ranked run defense, another stiff test awaits, as Green Bay's defense ranks fifth against the run, allowing just 94.5 yards per game. That said, the Chicago Bears were able to churn out 171 yards on 31 rushing attempts – Matt Forte accounting for 125 yards on 24 carries – and wear down the Packers' run defense in the fourth quarter. Defensive end B.J. Raji is one of the best in the business, with Ryan Pickett and Johnny Jolly forming the other two-thirds of the Packers' three-man front. Third-year end Mike Daniels has had something of a breakout season, leading the team in sacks with 4.0, ranking second in tackles for loss (6.0), and tied for first in quarterback hurries (five). Expect the Eagles to attack early on with an up-tempo pace in an attempt to get the Packers' interior defensive linemen tired.
At linebacker for the Packers, bookend outside pass rushers Clay Matthews and Nick Perry have been sidelined with injuries. Matthews is expected to return against the Eagles, but Perry will be out much longer with a broken foot. Matthews' name is well known, but Perry was just beginning to come into his own (18 tackles, 3.0 sacks, two forced fumbles in five games). Jamari Lattimore and Mike Neal have attempted to fill the void as pass rushers, but there is simply no replacing the combination of Matthews and Perry. Inside, the Packers have A.J. Hawk, who is having a productive season and leads the team in total tackles (67), tackles for loss (7.0) and is tied for second in sacks (3.0). Next to Hawk is Brad Jones, a fifth-year pro who has 32 tackles, 3.0 tackles for loss and a sack.
Eagles Projected Starting Lineup
Offense
Defense
QB Nick Foles
DE Cedric Thornton
RB LeSean McCoy
NT Bennie Logan
WR Riley Cooper
DE Fletcher Cox
WR Jason Avant
ROLB Trent Cole
LT Jason Peters
MLB Mychal Kendricks
LG Evan Mathis
MLB DeMeco Ryans
C Jason Kelce
LOLB Connor Barwin
RG Todd Herremans
LCB Bradley Fletcher
RT Lane Johnson
RCB Cary Williams
TE Brent Celek
S Nate Allen
WR DeSean Jackson
S Earl Wolff
When The Packers Have The Ball:
The Eagles defense has seemingly improved in every week following their 52-20 defeat at the hands of the Denver Broncos in Week 4. Since then, the unit has jelled together rather nicely in Bill Davis' scheme. In fact, in the five games that the team has played since the September 29 meeting with Denver, they have allowed an average of just 18.6 points per game. The Eagles defense has also become very opportunistic when it comes to taking the ball away. With two interceptions against the Raiders last week, the Eagles now have more interceptions in the first nine games of 2013 (10) than they had all of last season (eight).
Sunday's game against the Packers was to feature the most prolific passing attack that the Eagles had faced seen since their meeting with the Broncos. Then came Monday night, when All-Pro quarterback Aaron Rodgers injured his non-throwing shoulder in a loss to the Chicago Bears. Since becoming Green Bay's full-time starter in 2008, Rodgers has thrown 185 touchdowns compared to just 49 interceptions. His 108.0 QB rating this season ranks second in the league, behind only Peyton Manning.
Seneca Wallace replaced Rodgers on Monday night, taking his first snaps as a member of the Packers after being signed by the team in early September. Thrown into the fire, Wallace completed 11 of his 19 passes for 114 yards with no touchdowns and one interception. A 10th-year pro out of Iowa State, Wallace has plenty of experience at the NFL level, and he is much more mobile than Rodgers. That said, he doesn't have the arm strength or the pure talent that Rogers possesses.
Whoever lines up at quarterback for the Packers on Sunday will be missing a few key weapons. Wide Receiver Randall Cobb fractured his fibula in Week 6 against Baltimore. In the same game, wide receiver James Jones injured his knee, though he returned on Monday night. One week later, tight end Jermichael Finley was taken off of the field on a stretcher after suffering a scary neck injury, and there is no timetable for his return. Recently, Rodgers had been relying on Jordy Nelson to lead an inexperienced group of receivers, who, to their credit, have stepped up. Relatively unknown names like Jarrett Boykin, Myles White and tight end Andrew Quarless have seen a significant boost in playing time, which should continue at Lambeau on  Sunday.
What separates this Packers team from those of recent years is their ability to consistently run the football. The last time that the Packers had a 1,000-yard rusher was Ryan Grant in 2009. Since then, the highest single-season total for any Packers rusher is 703 yards from Brandon Jackson in 2010. Last season was a particularly rough season for Green Bay backs, as Alex Green led the way with just 464 yards.
Enter Eddie Lacy. The 5-foot-11, 230-pound rookie from the University of Alabama has stepped into the starting spot and has rejuvenated a Packers running game that had been dormant for the last three seasons. The bruising back has rushed for 596 yards this season (eighth most in the NFL), averaging 4.4 yards per carry. Backup James Starks has also provided a nice change of pace with a 6.0 yards-per-carry average. In years past, the primary goal for any defense playing the Packers was to shut down Rodgers. This week, the key for the Eagles will be limiting the Packers run game.
So what do the Eagles need to do defensively to come away with a win? As is always the case, it starts with pressure upfront. The Eagles have been very good at generating pressure lately, typically when Davis has dialed up the blitz. In their last game against Oakland, however, the Eagles were able to cause havoc by sending just four.
Trent Cole had perhaps his best game of the season, sacking Terrelle Pryor to record his first sack of the year. As for the Eagles young defensive line, all six rotating players played well in their first game since veteran Isaac Sopoaga was traded to New England. The real hero of the Eagles win over Oakland, on the defensive side of the ball at least, may have been Mychal Kendricks who had the dubious task of chasing down Pryor all afternoon, and that's exactly what the second-year linebacker did, tallying ten combined tackles and a sack. If Wallace gets the start, Kendricks may once again be tasked with keeping an eye on another mobile quarterback.
Overall, the Eagles linebacking corps was terrific last week, as DeMeco Ryans led the team with 11 total tackles, and Connor Barwin intercepted the first pass of his NFL career. It will take a total team effort on defense to slow down the Packers offense this week, from the linemen all the way back through the secondary. The game plan will remain similar to what it has been all season, which is to say the Eagles will look to limit any and all big plays. If the Eagles can do that against the Packers, their trip to Lambeau may ultimately be one to remember.
Packers Projected Starting Lineup
Offense
Defense
QB Seneca Wallace
LDE B.J. Raji
RB Eddie Lacy
NT Ryan Pickett
FB John Kuhn
RDE Johnny Jolly
WR Jordy Nelson
ROLB Clay Matthews
LT David Bakhtiari
MLB Brad Jones
LG Josh Sitton
LILB A.J. Hawk
C Evan Dietrich-Smith
LOLB Mike Neal
RG T.J. Lang
LCB Tramon Williams
RT Don Barclay
RCB Sam Shields
TE Andrew Quarless
SS Morgan Burnett
WR James Jones
FS M.D. Jennings
LT Jason Peters vs. OLB Clay Matthews
Matthews, the Packers' sack master and one of the NFL's preeminent pass rushers, is expected to return against the Eagles from a broken thumb that has sidelined him for a month. In the four games he played this season, Matthews looked poised for his fifth straight All-Pro campaign, registering 18 tackles, 3.0 sacks and two forced fumbles. He feasted on the Eagles his one and only time playing them in the regular season, the first game of 2010, when he recorded 3.0 sacks and seven solo tackles. While Matthews might be a little rusty, he still presents a challenge to block coming off the edge with his combination of explosion, speed, power and hand usage. Peters had a very strong game in pass protection against Raiders' standout defensive end Lamarr Houston, and if Matthews lines up at his traditional right outside linebacker position, it will be Peters' responsibility to keep him in check.
WR Jordy Nelson vs. CB Cary Williams
Even with reports that Aaron Rodgers will miss Sunday's game against the Eagles with a hairline fracture of his collarbone, wide receiver Jordy Nelson remains the Packers' most dynamic, dangerous weapon in the passing game, with 43 receptions for 716 yards (16.7 average) and seven touchdowns on the season. His combination of size, speed and acceleration is special, as is his ability to make difficult sideline catches in tight coverage. The Packers use Nelson outside and in the slot, and Seneca Wallace – or whoever ends up starting at quarterback – will surely look to get him the ball often with the hope that he can break a big play. Cary Williams, in one of his toughest matchups to date, figures to draw the assignment of covering Nelson whenever he lines up outside. If he can keep Nelson under wraps, the Eagles should be able to shut down the Packers' passing attack.
**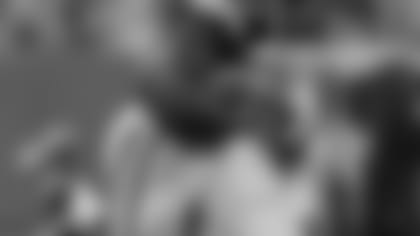 RB Eddie Lacy vs. Eagles Run Defense
Lacy ranks eighth in the NFL in rushing yards (596) and is currently among the front runners for Offensive Rookie of the Year. He has made his mark on the Packers, and they have relied upon him to spearhead a rushing attack that ranks second – one spot ahead of the Eagles – in the league at 148.6 yards per game. The Alabama product has quick feet and sneaky agility for a runner of his build, to go with vision, burst and power. Given Rodgers' injury and presumed absence, the Packers will lean on Lacy even more heavily than usual. The Eagles run defense has been a strength all season, ranking 15th at 111.8 yards allowed per game, and will have to be stout once again, as it simply cannot allow Lacy to have a big day.
Logan was moved into the starting lineup at nose tackle after the Isaac Sopoaga trade, and the third-round pick out of LSU played well in his time on the field, generating pressure and stuffing a few run plays. Sunday represents a tough test for Logan, as he'll be asked to clog the middle of the line when Lacy and Starks come rumbling through. Logan will split time at nose tackle with Damion Square and even Cedric Thornton at times, but keep an eye on the Eagles rookie whenever he is in the game.
CB Brandon Boykin (No. 22)
Jordy Nelson leads the Packers in both receptions and yards on the season, and though he can play on the outside, the Packers love to line him up in the slot. Expect Boykin to see a lot of the playing field on Sunday, lining up primarily against Nelson. Another thing to keep an eye on with Boykin is his role in the Eagles' return game. Damaris Johnson has been dealing with an ankle injury, but even when healthy, he's struggled somewhat to find holes when returning kicks. Boykin filled in that role nicely against Oakland, returning a kickoff 41 yards.
Whether Matthews makes his return or not, there will be another dangerous player lining up for the Packers at linebacker. A.J. Hawk, the eighth-year pro out of Ohio State, leads the team in tackles with 67 and has also recorded 3 sacks on the season. Hawk always seems to be around the ball, and expect to see him around the line as he and the rest of the Packers look to contain the Eagles running game.
TE Andrew Quarless (No. 81)
Without Finley, Quarless has become the No. 1 tight end for the Packers. On Monday night, Quarless led the team in receptions with five and was targeted seven times, all coming with Wallace under center. The Penn State product has just 11 receptions on the season, but his pass-catching ability cannot be taken lightly. At 6-foot-4, Quarless could come up large in the red zone.