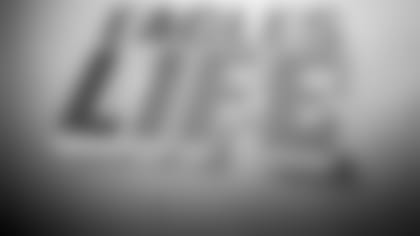 With the Thanksgiving holiday and the Eagles vs. Lions matchup approaching, some of the Eagles' faithful took time out of their gameday tailgates to talk about their #BirdDay traditions. It was no surprise that they all host unique Thanksgiving Day celebrations while still keeping the Eagles close to their hearts.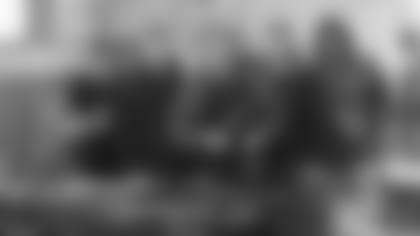 Jim McGarvey and his family go all out for their Thanksgiving tailgate. For the big holiday, McGarvey and his fellow tailgaters break out their equipment so they can deep-fry turkeys starting early in the morning.
"We have Eagles gear, and we bring the tent and deep fryer that we use for (Eagles) tailgates," said McGarvey.
Both friends and family join in on the McGarvey's Thanksgiving tailgate. It's a day of fun filled with holiday traditions and, of course, Eagles football. The entire day is planned out, from the deep-frying of the turkey, to the various beverages that are mixed and served, all so that the McGarveys can celebrate #BirdDay with those closest to them.
McGarvey's Favorite Dish: The first turkey that comes out after we're done our Bloody Marys and beers.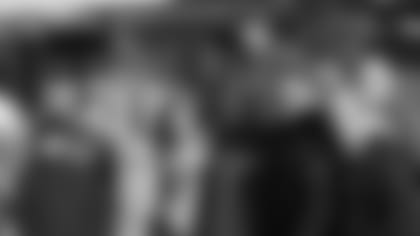 Tom Gearhart has been known to cancel Thanksgiving a time or two, and his love for the Eagles has caused him to change Thanksgiving two years in a row.
"Last year they (Eagles) played the Cowboys at 4 PM, so we had to eat at noon," said Gearhart. "And this year they play in Detroit at noon, so now we're going to eat at 4 PM."
Switching Thanksgiving dinner times doesn't seem so bad, but Gearhart really did miss out on Thanksgiving one year ...
"A couple years ago, we played Arizona on Thanksgiving," said Gearhart. "I canceled Thanksgiving and came here (to Lincoln Financial Field) with my dad."
The Eagles clearly hold a huge place in Gearhart's heart, and even when the Birds aren't playing at home, everyone is required to wear an Eagles jersey to Thanksgiving dinner.
Gearhart's Favorite Dish: The stuffing.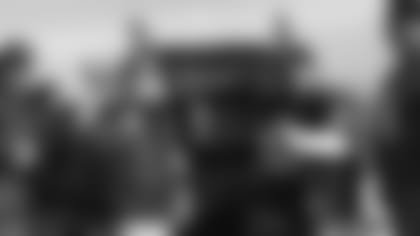 When asked about Thanksgiving 2015 and the Eagles vs. Lions game, Carlos Bergen knew exactly how to celebrate the day. Thanksgiving Day is always a huge party for his family, and in his own words, "You have to eat while you party." That goes for cheering on the Eagles as well.
Bergen tailgates with his father and several friends, who all have different #BirdDay traditions. Jason Rodriguez agrees that the Eagles are a huge part of Thanksgiving, but also explained how his family weaves their Puerto Rican culture into Thanksgiving dinner.
"Coming from a Puerto Rican background, we not only have turkey, but we have ham and pork shoulder," said Rodriguez. "We help, but for the most part, the matriarchs of the family cook the meal."
Bergen's Favorite Dish: I like stuffing, turkey and gravy.
Rodriguez's Favorite Dish: The traditional pork shoulder, the turkey and especially the arroz con gandules, which is rice and beans.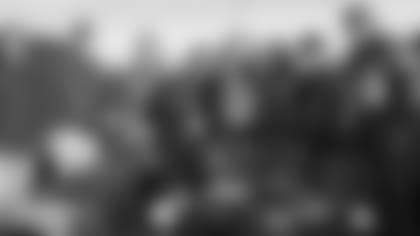 Thanksgiving is all about coming together as friends and family to give thanks. Angela Garcia and her family know all about this holiday tradition, and even follow the same guidelines on Sundays.
Garcia tailgates Eagles games with her family and friends, and each person is responsible for a particular part of the tailgate.
"Everybody pretty much brings something," said Garcia. "We organized all of it. So we all brought something and we're just having a great time."
Just as everyone helps out during the Eagles tailgate, each person also chips in on Thanksgiving Day by helping with shift work in order to cook the entire meal. With their early Thanksgiving Day meal, Garcia says watching the Eagles vs. Lions game won't be a problem for her family.