The core values of the Philadelphia Eagles are listed throughout the NovaCare Complex and Lincoln Financial Field. They're on the walls inside the locker rooms and outside the doors that lead to the practice fields.
Respect. Teamwork. Passion. Unity.
Those are just some of the principles that guide the Eagles not only on the field but off of it as well.
Another is community. And that is reflected in the announcement of the Eagles Social Justice Fund, an annual pool that will award grants to local community programs whose efforts are focused on reducing barriers to equal opportunity through education, enhancing community/police relations, improving the criminal justice system, or other initiatives that are focused on poverty, racial equality, and workforce development.
The first non-profit organizations that will receive grants totaling $190,000 are the Philadelphia Community Bail Fund (PCBF), the Philadelphia Opportunities Industrialization Center (OIC), the Philadelphia Police Athletic League (PAL), and the United Way of Greater Philadelphia and Southern New Jersey.
The Eagles selected a Social Justice Leadership Council made up of players – Nelson Agholor, Derek Barnett, Michael Bennett, Malcolm Jenkins, Chris Long, and Rodney McLeod – as well as five members of the front office. The players raised funds that were matched by the team and the Eagles Social Justice Fund has amassed nearly $500,000 to date with donations still coming in.
"I am proud of the efforts of our players to embrace the role of giving a voice to those who do not have one and to be a part of the solution," Chairman and CEO Jeffrey Lurie said. "Their dedication to addressing social justice issues is admirable and their passion for creating change in Philadelphia and beyond is inspiring."
Lurie understands the unique and symbiotic relationship between the team and the community, and has been a thoughtful and compassionate philanthropist throughout his tenure. During a recent team meeting, Lurie commended the players' leadership and explained how their vision aligns with the organization's longstanding commitment to civic responsibility.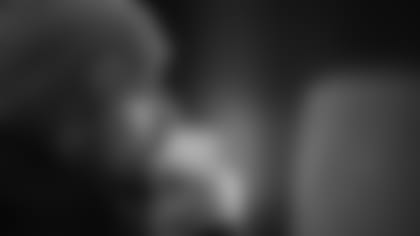 "It's a large responsibility because our teammates care about so many things. At the end of the day, we want to make sure as a team, a collective whole, we're making a positive difference in this world," Agholor said. "We look at the different areas in terms of reform, education, and re-entry – when people are coming back from jail and being back in everyday life. You have to find ways to give people the best advantage to live life."
"I think this movement of social justice and community engagement on this level has been a player-driven initiative," Jenkins said. "We want to make sure that players not only invest in it, and have a vested interest, but are also key contributors to how we distribute the funds for two reasons: one because it's player-driven and, two, because we want players to have to engage in a deeper manner. It's been a good response. You have guys really out in the community in a way that's never been seen before."
The Social Justice Leadership Council met on multiple occasions reviewing priorities and setting up a structure for giving. Those meetings culminated this week in the Draft Room at the NovaCare Complex. Sitting at a U-shaped table in the center of the room, they looked at an Excel spreadsheet displayed on the main television screen that listed potential recipients, and what area of social justice reform each of those groups represented – whether it was prevention, reform, or aiding with re-entry into society. Each member had a binder with information about each non-profit and how the grant money would be used. The players didn't need to refer to them. They had committed to memory what each organization stood for and discussed who would be best served to receive the aid.
These initial four grants were awarded by the players to highlight a broad spectrum of non-profits addressing social justice issues across our region. The process is ongoing and the remaining funds will be distributed to additional charitable groups in December.
The first step in addressing social justice change in the community is through prevention which is accomplished by improving and developing educational and mentorship programs for children. Based on feedback from the locker room, the Social Justice Leadership Council made education a top priority and that is why a $40,000 grant was awarded to the United Way of Greater Philadelphia and Southern New Jersey and a $50,000 to the Police Athletic League.
A student not reading at grade level by the end of third grade is four times more likely to drop out of high school. Add poverty into the mix and that same student is six times more likely not to finish high school. The United Way of Greater Philadelphia and Southern New Jersey connects families to literacy supports and empowers them to help children thrive.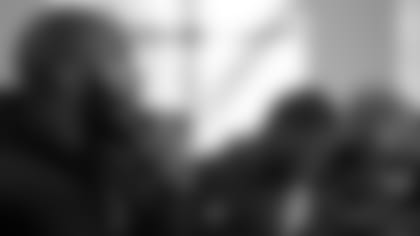 "Achieving success in school and in life starts with being able to read on grade level by fourth grade, which is an important predictor of on-time high school graduation. We are thrilled to be chosen by the Eagles Social Justice Leadership Council to help more children in the Greater Philadelphia region build the skills they need to succeed in the classroom and beyond. With United Way and the Philadelphia Eagles in their corner, we can make sure they make the critical transition from 'learning to read' to 'reading to learn' for life," said Bill Golderer, president and CEO of United Way of Greater Philadelphia and Southern New Jersey.
Agholor recently started a reading initiative in Camden, New Jersey after seeing firsthand the need for increased resources in the area. The Eagles Social Justice Fund grant to the United Way will go directly to the organization's work in Camden and serve as an investment in this underserved region.
"I see the need for educational importance and to help with the literacy programs over there," Agholor said. "Although we're the Philadelphia Eagles, Camden, New Jersey is right next door. They're a part of us and our family."
"Something that simple can have such a ripple effect in society, not just in education, but in society," said Long, who donated his 2017 salary to fund educational scholarships and has pledged money in 2018 toward fighting illiteracy. "When these kids become adults and then the next generation of leaders, they're going to be much better equipped. Kids don't get to pick their education. They don't get to pick their economic situation and their home life. I think handling that population with care and putting a lot of resources into kids and the school system are huge."
The Police Athletic League allows kids to participate in athletics alongside police. PAL also provides mentorship so that a child's first interaction with law-enforcement officers is not a negative experience. The money from the grant will build a 20th PAL recreational center in the City of Philadelphia.
"PAL centers are safe places for kids to engage in athletic and educational activities with the daily guidance, support, and mentorship of a Philadelphia Police Officer," said Police Athletic League executive director Ted Qualli. "The positive relationships forged between cops and kids at PAL centers are often lifelong and life-changing. We couldn't be more appreciative of this gift from the Eagles Social Justice Fund which helps ensure everything at PAL is free to the kids and their families."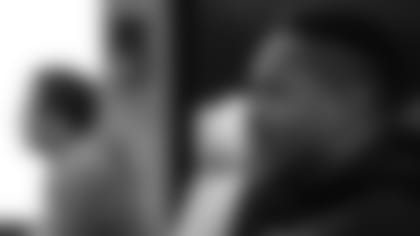 The United Way grant and the PAL grant were given to champion programs that help prevent people from entering the criminal justice system. However, there are currently thousands of people held in Philadelphia's jails solely because they cannot afford to pay for their release. Philadelphia has the fourth-highest incarceration rate of the nation's 50 largest cities, with nearly six of every 1,000 residents behind bars, and the majority are still awaiting trial. Nearly two-thirds of the roughly 6,700 people currently detained in Philadelphia's jails are still waiting for their day in court, and at least a quarter are being held on money bail alone, denying them their fundamental right of the presumption of "innocent until proven guilty."
To advance criminal justice reform, the Eagles Social Justice Leadership Council provided a $50,000 grant to the Philadelphia Community Bail Fund. Founded in 2017, its mission is to end cash bail in Philadelphia. PCBF has worked to create a process to responsibly bail out individuals who are held on unaffordable cash bails in Philadelphia-area jails. The process involves accepting bailout requests from community members and partner organizations, visiting individuals in jail, assessing support needs, speaking with loved ones who support them, and making decisions on how to prioritize bailouts.
"We are happy to receive the support from the Eagles Social Justice Fund to continue the efforts towards ending cash bail. We look forward to the day when cash bail and pretrial detention ends in Philadelphia," said Candace McKinley, Philadelphia Community Bail Fund organizer.
The grants from the Social Justice Fund will not just increase prevention and seek to alter the system but also provide aid for those who are re-entering society. A major challenge for formerly incarcerated individuals is obtaining the skills needed to get a job and earn enough money to exit the vicious cycle. The Philadelphia Opportunities Industrialization Center (OIC) is dedicated to the elimination of poverty, unemployment, and illiteracy to ensure a meaningful quality of life for families and individuals within Philadelphia by serving more than 3,000 individuals annually. OIC received a $50,000 grant from the Eagles Social Justice Fund.
"We are thankful for this investment from the Philadelphia Eagles Social Justice Fund. This grant will increase our resources and our ability to help more people from underserved communities reach their goals," said OIC interim president and CEO Charles Crumbley, III. "With this funding, Philadelphia OIC will create 'The Career Nest,' a dedicated hub for career learning and development for our students and the general public to apply for jobs, participate in online training, and utilize career resource tools to gain employment in a competitive marketplace."
The Eagles Social Justice Fund aims to provide everyone in this community that we consider our extended family a chance and to let them know that their voices are heard loud and clear.
"These issues attack so many different areas that affect society and are very important to us as players," McLeod said. "I know for myself, wanting to impact the educational and economic advancement portion of it is huge in order to bridge that gap. A lot of low-income areas, or people who come from that specific area, want to have a chance. It's all about equal opportunity. They deserve an opportunity. A lot of these programs and a lot of these organizations out here are trying to give people a chance, and it feels good to be a part of it and to try to make a difference."
And this is just the beginning.