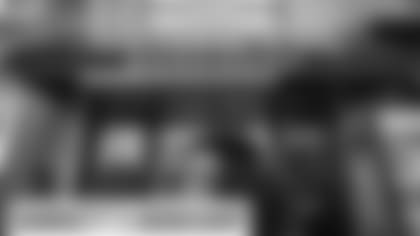 The nonprofit Vision To Learn will receive the books from Harriett's and distribute them on the Eagles Eye Mobile. Vision To Learn focuses on providing access to vision care for kids in underserved communities at no cost to their families, and they do that by using mobile vehicles to serve kids at their schools.
"We're so appreciative of the donation. We really value education," said Rachel Weiner, program manager for Vision To Learn in Philadelphia. "Glasses are an important tool in students succeeding in the classroom. If you can't see, you can't read, and if you can't read, you can't learn. This helps connect the importance of vision care to kids succeeding in school. We love distributing books in conjunction with our program."
Harriett's Bookshop is unique to the City of Philadelphia. The shop honors heroine Harriet Tubman and Cook, a Black woman, wanted the shop to be a social justice space. All the books purchased are written by authors of color and focus on civil rights leaders and social justice issues.
"I think that books take you into a person's mind. That's very difficult to do in any other way besides reading and storytelling," Cook continued. "I really want to support children and families with coming up with the language of what we desire, what we declare, what we want. I think in some ways when we don't use language in that way we forget to dream, we forget to imagine, we forget to create, and everything starts there. That's where we begin."
"It's vital," said Weiner on why books from Black authors are important for kids. "It shows and reflects them in these books and that's important to us, too. It's important that kids get access to books that can teach them the past and the future that reflects who they are."