Constant change, to the tune of seven different combinations in the secondary during the course of eight weeks. The Eagles' secondary has had its hands full keeping track of who is where and what is up from game to game and, at times, play to play.
"We've always had that next-man-up mentality, and it has been put to the test this season," cornerback James Bradberry said. "I think we've held up pretty well."
The Dallas Cowboys come to town on Sunday, if you weren't aware, and bring with them a potent passing game led by wide receiver CeeDee Lamb, who coming off back-to-back huge games, including a 12-catch, 158-yard, 2-touchdown performance in the Cowboys' win over the Los Angeles Rams. Lamb has 46 receptions for 633 yards and 3 touchdowns this season.
He is a player the Eagles know very well, of course, after Lamb's 10-catch, 120-yard, 2-touchdown outing last December 24 in Arlington, Texas. Lamb did most of his damage out of the slot, but the Eagles understand that he is dangerous where he lines up.
"Good receiver. Runs great routes and makes plays," Bradberry said. "We definitely have to be aware of where he is at all times."
What the Eagles are searching for is stability in the secondary, something that went off the rails from the very start of the season. Nickel cornerback Avonte Maddox played in two games before suffering a season-ending pectoral injury, safety Reed Blankenship has missed time with injured ribs, Bradberry had a concussion that kept him out of a game, and safety Justin Evans is on Injured Reserve with a knee injury. Cornerback Darius Slay missed a game with a knee injury. Bradley Roby, signed to replace Maddox, is out with a shoulder injury.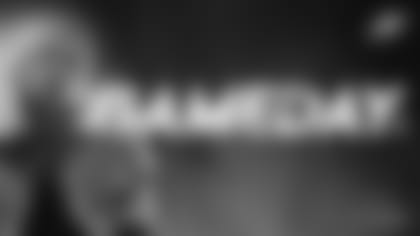 No longer on an island
James Bradberry shares how Philadelphia helped revitalize his career.
"All you can do is keep playing and make sure that everyone is ready to go when their number is called," said Blankenship, who has been inactive for two games. "Obviously, we would like to have the same guys out there every week, but that hasn't been the case. It's football. You just have to roll with it."
Ten days ago, the Eagles added safety Kevin Byard to the mix in a trade with Tennessee and he stepped right into the starting lineup and played 72 snaps at Washington. It was a crash course in the defense and Byard passed the test, but not without being critical of his performance.
"I know I'm going to be a lot better," he said. "I think I did OK, and having everyone help me so much really made it as easy as possible, but having this full week has made a big difference. Dallas is explosive. It's not just Lamb. They have (wide receiver Brandin) Cooks, (wide receiver Michael) Gallup, good tight ends. They make plays all over the field, so we have to be a lot better than we were last week."
More familiarity, more success. The Eagles have been able to get strong play from some of their younger defensive backs, safety Sydney Brown – who had his share of early-season injuries – and cornerback Eli Ricks, and those reps will pay dividends down the line.
But in the immediate moment, the Eagles have the opportunity to go with the same secondary look on Sunday as they did in the Washington game, and that should be a plus.
"The more we work together, the more we learn about each other, and it becomes more natural," said Brown, who had 46 snaps against Miami and then 40 at Washington both at safety and in the nickel cornerback position. "It's just a matter of learning more and more about each other and growing in the defense. I feel like that is what we're doing."