With the bye week in the rearview mirror, there is a lot for Eagles fans to look forward to – an undefeated record, an MVP candidate at quarterback, and an elite defense. What has the season looked like from the inside?
Gamedays are certainly one of the most exciting parts of any season. The performance of the team on the field makes or breaks the season for players and fans alike. But gamedays are also special for the Eagles Cheerleaders.
"Gamedays have been a great source for some of my favorite appearances that my teammates and I have experienced. We kicked off the season with a bang, joining Jimmy Kimmel Live! on-air personality Guillermo for a broadcast ahead of the Monday Night Football Home Opener at Lincoln Financial Field. It was such a fun way to get fans nationwide pumped for the start of our season," said Deja, a second-year member of the squad from Philadelphia.
"At our most recent gameday, the Philadelphia Eagles Cheerleaders participated in numerous exciting appearances. I started my day bright and early at the Premier League Fan Fest, which was the first Fan Fest to be held in Philadelphia. We had the privilege of being interviewed by Premier League Mornings Live host Rebecca Lowe, and analysts Robbie Earle, Tim Howard, and Robbie Mustoe. We helped to celebrate soccer here, which is thrilling as Philadelphia was recently announced as a host city for the 2026 FIFA World Cup. It was also an opportunity to continue to drum up excitement for the evening's game for our Philadelphia fans.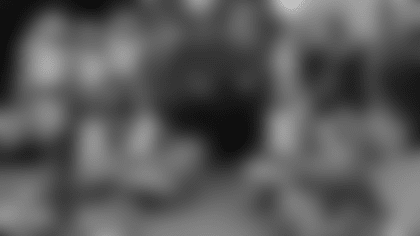 "The day moved on from European football to American football as my teammates and I appeared on NBC's national broadcast of Football Night in America. It was an incredible way to kick off the Cowboys vs. Eagles game. I really enjoyed being on set alongside Sunday Night Football's Maria Taylor and Rodney Harrison as they provided their insights on the matchup. A standout moment was when Jason Garrett predicted the Eagles to win. We all knew that was certainly hard to admit, coming from a former Cowboys head coach. The crowd responded with a roaring 'E-A-G-L-E-S, Eagles!' chant, which is a sound I never grow tired of hearing.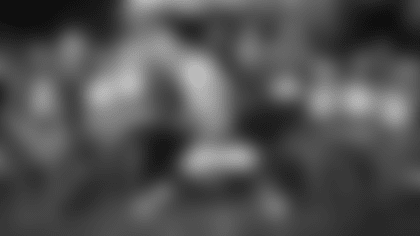 "The enthusiasm of Sunday Night Football didn't end there as I also had the incredible opportunity to perform alongside two famed music artists, Meek Mill during pregame and then with Jimmie Allen at halftime. It was such a surreal moment to stand on the field I've performed many times on, but this time beside such esteemed singers. It was truly dreamlike to be performing together. This was even more special because it also honored many cancer survivors and their families who were on the field. Looking over and seeing their smiling faces as they watched the performance was so heartwarming and I am so happy to have been a part of it."
The Philadelphia Eagles Cheerleaders do so much more than what you see on the field.
"So far this season, we have participated in a variety of community events, initiatives, and inaugural events here in Philadelphia," Deja added. "Another highlight included being featured on Good Morning America with Philadelphia legend, Patti LaBelle. This appearance coincided with our official 2022 Eagles Cheerleaders reveal, and it was a magnificent way for my teammates to start the season.
"Another amazing event was the Inaugural Philadelphia Polo Classic, where many of my teammates appeared alongside Kareem Rosser and Nacho Figueras, renowned international polo players who are advocates of the Work to Ride program. The program is dedicated to empowering and educating the youth through equine sports and events like this mean so much to us. We have such a focus on inspiring the youth through football clinics, cheerleading clinics, and overall fitness and fun," said Deja, who is an executive office and project coordinator when not cheering on the Eagles.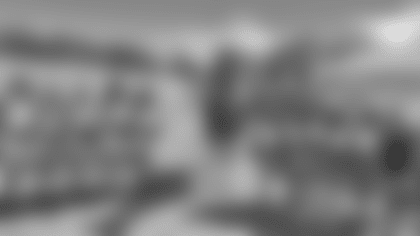 "Another event that stands out was appearing with WWE as they revealed their new logo for WrestleMania 40 Philadelphia at WWE Extreme Rules. While at the event, we had the opportunity to connect with the world-famous Ronda Rousey and Jerry 'The King' Lawler. During the broadcast, we walked onto the stage and were greeted with roaring applause, followed by the full crowd singing the Eagles fight song with us. It was an emotional moment seeing the strength and depth of Eagles fans.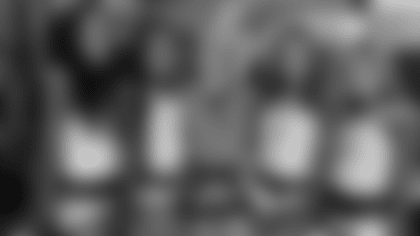 "It's so hard to pick a favorite amongst these amazing experiences, but I can say that I am so grateful for each and every one of them. With each opportunity, I get the chance to connect with the community, the youth, and fans nationwide. Eagles fans are truly everywhere, and it has been such an exciting start to the season. I'm eager to see what other opportunities come our way as the season continues."
The season is much more than just what happens on gameday. From appearances on national TV and helping with important community programs, the Philadelphia Eagles Cheerleaders help to make a difference every day. Their passion and love for the city are why we have such passion and love for them.