The Eagles' forthcoming trip to Tampa Bay has a bit of a familiar feel to it. After leading the league last season in games played against teams coming off their bye week, the Eagles face that challenge again this week, albeit for the only time this season. Last year, the Eagles went to Tampa Bay and emerged victorious, thanks to a last-second touchdown pass by rookie Nick Foles. This week, there stands the possibility that Foles will once again be under center for the Eagles as Michael Vick works his way back from a hamstring injury. The Bucs, meanwhile, are the team with a rookie quarterback under center after third-round pick Mike Glennon displaced former first-round pick, now Minnesota Viking, Josh Freeman.
But there are also plenty of new variables to include this week. The Eagles, despite being one game under .500, are tied for first place in the NFC East, while the Bucs currently have an 0-4 record that belies their talent. Both teams also have plenty of new pieces. For the Bucs, a pass defense that ranked last in the league last season has three new starters, including perhaps the league's best cornerback. The Eagles have a new coach, a new offensive scheme, a new defensive philosophy and a slew of new players on both sides of the ball. So what will happen on Sunday afternoon when the Eagles play their third consecutive road game? Let's try to break down all you need to know ...
Last Time They Met:
December 9, 2012 -- Eagles 23, Buccaneers 21
**Last season's trip down to Tampa Bay for the Eagles served as a breakout game for rookie quarterback Nick Foles, who led the team to victory with a last-second 1-yard touchdown pass to Jeremy Maclin in the corner of the end zone. The Eagles' lone victory of the second half of the season came thanks to a standout day by Foles, who completed 32-of-51 passes for 381 yards, two touchdowns and no interceptions. The game-winning drive began on the Eagles' 36-yard-line with 2:44 remaining as Foles marched the offense down the field before cashing in on the planned rollout with a beautifully thrown pass to Maclin.
When The Eagles Have The Ball:
Regardless of who is under center for the Eagles, the offense continues to chug along at a historic pace. In their 36-21 victory over the New York Giants, the Eagles became the fourth team – the Denver Broncos joined hours later as the fifth – in NFL history to record over 400 yards of total offense in each of its first five games of the season, and the first team ever to accumulate more than 1,300 passing yards and 900 rushing yards in that same span.
The Eagles now sit at 2-3, tied for first place in the NFC East, and head to Tampa Bay to face an 0-4 Buccaneers team that is coming off a bye week. The 0-4 record is somewhat deceiving, however, as three of their four losses have come by a total of six points, two on field goals as time expired. The Buccaneers have a solid, stingy defense that has held three of its four opponents under 20 points, while ranking 13th in the NFL in yards allowed per game (332.3), 14th in sacks (13). They are also averaging two takeaways per game.
Michael Vick played 28.5 of the first half's 30 minutes against the Giants, completing six-of-14 passes for 105 yards with no touchdowns and no interceptions, as well as seven rushes for 79 yards. He helped lead the Eagles to 16 points, but after injuring his hamstring and exiting the game, his status for Sunday's game against the Buccaneers is uncertain.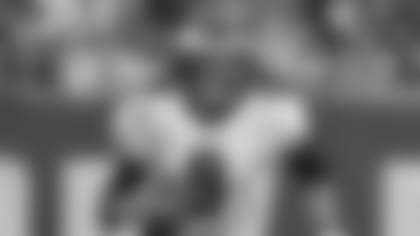 Vick was replaced by Nick Foles, who was splendid in relief. He completed 16-of-25 passes for 197 yards, two touchdowns, no interceptions and a career-best 114.9 quarterback rating, as he helped lead the Eagles to a come-from-behind win. If Vick is unable to play against the Buccaneers because of his hamstring injury, Foles will return as a starter to the site of his very first NFL win. As you might remember, Foles accounted for all three Eagles touchdowns against the Buccaneers in 2012. He ran 10 yards for the first touchdown and passed for two others, en route to completing 32-of-51 attempts for 381 yards. It was his one-yard pass to Jeremy Maclin with no time remaining on the clock that gave the Eagles the thrilling 23-21 victory.
Expect the Buccaneers defense to make stopping LeSean McCoy their top priority, just as the Giants did. McCoy remains the NFL's leading rusher with 514 yards, but the Giants were able to bottle up the Eagles' run game, especially in the second half, and held McCoy to just 46 rushing yards, his lowest output of the season, on 20 carries. To wit, after rushing for 50 yards on 13 carries in the first half, McCoy lost four yards on seven carries in the second half. The 2.3 yards-per-carry average, also his lowest of the season, was 3.7 yards fewer than the 6.0 he was averaging come into the game. As a result, McCoy's yards-per-carry average on the season dropped to 5.2. Nevertheless, even though he encountered minimal room to run, McCoy still made his impact felt by contributing as a receiver with six catches for 46 yards.
DeSean Jackson bounced back after two quiet games to wreak havoc on the Giants' undermanned secondary. He finished with seven catches for 132 yards (and drew a 27-yard pass interference penalty) and topped off a memorable day with a gorgeous double move, followed by a little salsa dance. Jackson reclaimed his spot as the NFL's third-leading receiver and now has 525 yards on the season. Brent Celek, Zach Ertz and Jason Avant all stepped up, as well, combining for eight catches, 108 yards and a touchdown. Jeff Maehl, despite not being targeted, saw a sharp increase in playing time and was on the field for 25 percent of the offensive snaps. Defenses will continue to key on Jackson, and the supporting cast must do its part to supplement his production.
The Eagles offensive line of Jason Peters, Evan Mathis, Jason Kelce, Todd Herremans and Lane Johnson had some issues in pass protection early but then made adjustments and improved as the game went on. Conversely, it started off smoothly as a run-blocking unit but then got sloppy in the second half and allowed far too much penetration by the Giants front four.
The offensive line will have to do a much better job against a Buccaneers defense that ranks 10th in the NFL in rush yards allowed per game (94.3), 11th in yards allowed per carry (3.7) and is the only team that has yet to allow a rushing touchdown this season. Leading the way up front for the Bucs is Gerald McCoy, who made the Pro Bowl in 2012 and has established himself as one of the NFL's most dominant interior defensive linemen. He has two sacks on the season and is surrounded by Adrian Clayborn (2.0 sacks), Akeem Spence (1.0 sack) and former Eagle Daniel Te'o-Nesheim (1.0 sack).
The Buccaneers boast one the league's best, yet most underrated, linebacker corps. Mason Foster is the leader and patrols the middle, with Dekoda Watson on the strong side and Lavonte David on the weak side. David and Foster rank second and third on the team with 29 and 28 tackles, respectively. Both are active against the run (seven tackles for loss combined) and the pass (5.0 sacks, seven passes defended and two interceptions combined). David, who leads the team in sacks with 3.0, is putting together an impressive sophomore campaign to follow up a terrific first season in which he recorded 20 tackles for loss, second-most for a rookie in NFL history. He is on pace to outpace that mark in 2013 with 5.5 tackles for loss through four games. David is a sideline-to-sideline terror and fits the bill as a player who "lives in the backfield."
The Buccaneers made a few hefty investments in their secondary in the offseason, highlighted by cornerback Darrelle Revis (16 total tackles, four passes defended, one interception, one forced fumble) and free safety Dashon Goldson (28 total tackles, one tackle for loss, two passes defended). The early returns are positive. After ranking last in the NFL in pass defense in 2012, the Buccaneers have improved to 15th so far in 2013, yielding only 238.0 yards through the air per game. Playing opposite Revis is rookie cornerback Johnthan Banks (one interception), with second-year pro Leonard Johnson in the slot. Next to Goldson at strong safety is 2012 first-round pick Mark Barron, who leads the team in tackles (30) and has recorded one of its six total interceptions. He is also an effective blitzer, registering 1.0 sack, one tackle for loss and two quarterback hurries.
Eagles Projected Starting Lineup
Offense
Defense
QB Mike Vick
DE Cedric Thornton
RB LeSean McCoy
NT Isaac Sopoaga
WR Riley Cooper
DE Fletcher Cox
WR Jason Avant
ROLB Trent Cole
LT Jason Peters
MLB Mychal Kendricks
LG Evan Mathis
MLB DeMeco Ryans
C Jason Kelce
LOLB Connor Barwin
RG Todd Herremans
LCB Bradley Fletcher
RT Lane Johnson
RCB Cary Williams
TE Brent Celek
S Nate Allen
WR DeSean Jackson
S Patrick Chung
When The Buccaneers Have The Ball:
For the Tampa Bay Buccaneers offense, almost nothing has gone right this season. The winless Buccaneers rank 31st out of 32 NFL teams in a number of statistical categories, including yards per game (274.8) and points per game (11.0). Much of this offensive turmoil can be traced back to poor play at the quarterback position. Josh Freeman started the first three games before his banishment from the team and struggled with accuracy. Freeman completed just 45.7 percent of his passes, throwing for just two touchdowns and three interceptions. Following a prolonged falling-out with head coach Greg Schiano, Freeman was benched in favor of third-round draft pick Mike Glennon, and was then released on October 3.
The rookie Glennon didn't fare much better his first start. The North Carolina State product played well through three quarters, but fell apart late in the game, turning the ball over three times in the final stanza, as Tampa Bay blew a 10-point lead and fell to the Arizona Cardinals 13-10. Glennon completed 24-of-43 passes, but his decision-making late in the game cost the Buccaneers a win. Now that the rookie is coming off of a bye week, let's see how he adjusts to an Eagles defense that took the ball away from the Giants four times last Sunday. At 6-foot-6 and 232 pounds, Glennon has a similar build and playing style to Nick Foles. The key for the Eagles defense this week will be the same as it was against Eli Manning – pressure him early and often, which should ultimately lead to turnovers.
Though the Buccaneers passing game has yet to find much of a rhythm this season, there are a couple of dangerous targets in the Tampa Bay receiving corps. At 6-foot-5, Vincent Jackson is one of the toughest receivers in the NFL to cover. A physical wideout with an affinity for big plays, Jackson recorded 133 receiving yards and a touchdown against the Eagles last season. After starting off his season with a seven-catch, 154-yard performance against the Jets, Jackson's numbers have been dwindling down. In his last two games combined, Jackson has caught five passes for 61 yards. Last week, the Eagles secondary allowed Hakeem Nicks to catch nine passes for 142 yards. They will need to do a much better job of clamping down on Jackson.
Opposite of Jackson stands fourth-year pro Mike Williams. Though not as tall as Jackson, Williams has proven to be a reliable target, especially in the red zone. Last year against the Eagles, Williams was held to just three catches for 18 yards, but he did manage to score a touchdown. Outside of Jackson and Williams, however, there is a steep drop-off as far as talent goes at the position. Kevin Ogletree is the Buccaneers third-leading receiver on the season, and he now plays for the Detroit Lions. Eric Page and Timothy Wright are the only other receivers on the active roster with catches this season, and that duo has combined for only nine receptions.
Another reason why the Buccaneers are struggling to score points has been their non-existent running game. Doug Martin was phenomenal last season, rushing for 1,454 yards, which was fifth-best in the NFL. As a rookie in 2012, he averaged 4.6 yards per carry and found the end zone 11 times. This season has been a completely different story. Martin is averaging just 3.4 yards per carry and has found the end zone just once in four games. With Freeman being so inaccurate and Glennon being so inexperienced, opposing defenses have been keying in on Martin, and it has been working. Martin has been a workhorse for the Buccaneers, carrying the ball a league-high 100 times. That number is even more astounding because Tampa Bay has played one fewer game than the majority of teams around the league (Tampa Bay had their bye in week 5).
Martin has been bottled up partially because of the lack of depth behind him. Last season, LeGarrette Blount backed up Martin, and provided a nice change of pace that kept defenses on their heels. Blount has since moved on to New England, and the Buccaneers' backup running backs (Brian Leonard, Mike James and Jeff Demps) have each carried the ball exactly one time this season. Martin is a downhill runner who doesn't do a lot of shifting or weaving. The Eagles' front seven must clog up the holes quickly if they want to contain the second year back out of Boise State.  In last season's meeting with the Eagles, Martin carried the ball 28 times for 128 yards and a touchdown.
Buccaneers Projected Starting Lineup
Offense
Defense
QB Mike Glennon
LDE Daniel Te'o-Nesheim
FB Erik Lorig
DT Gerald McCoy
RB Doug Martin
DT Akeem Spence
WR Vincent Jackson
RDE Adrian Clayborn
LT Donald Penn
SLB Dekoda Watson
LG Carl Nicks
MLB Mason Foster
C Jeremy Zuttah
WLB Lavonte David
RG Davin Joseph
LCB Darrelle Revis
RT Demar Dotson
RCB Johnthan Banks
TE Tom Crabtree
SS Mark Barron
WR Mike Williams
FS Dashon Goldson
DT Gerald McCoy vs. C Jason Kelce/RG Todd Herremans
Though McCoy only has eight total tackles on the season, he is the anchor of the Buccaneers front four and the player around whom the defense revolves. He can stuff the run as well as knife into backfield and make life miserable for the opposing quarterback. When McCoy is having success inside, he also enables the Buccaneers' talented trio of linebackers to stay clean, flow to the ball in pursuit and make plays. McCoy lines up most often at the left defensive tackle spot, which means Jason Kelce and Todd Herremans draw the responsibility for blocking him. Both players had issues run blocking against the Giants and will have to up their games in order to handle McCoy so the Eagles offense can operate effectively.
WR DeSean Jackson vs. CB Darrelle Revis
After exploiting an injury-ravaged Giants secondary, DeSean Jackson will match up against one of the league's premier cornerbacks in Darrelle Revis, who is fully recovered from the ACL tear he suffered in 2012. Excepting the first game of the season, Revis has played nearly every defensive snap and gone against the opposing team's top wide receiver. Given the type of season Jackson is having and his role within the offense, it will be interesting to see how the Buccaneers choose to defend him. They still play a lot of the "Tampa 2" zone, but perhaps the defense will also mix in packages that leave Revis one-on-one against Jackson in man coverage.
Zach Ertz (tight end No. 86)
Ertz has seen his playing time consistently increase during his first five games of his NFL career, and he has been making the most of his opportunities. Ertz has caught seven passes on the season for 150 yards, averaging 21.4 yards per catch (good for second on team). Against the Giants, Ertz displayed his ability to make difficult, athletic catches, and with the Eagles struggling in the red zone recently, look for Ertz to be more of a factor around the goal line.
Jeff Maehl (wide receiver No. 88)
As mentioned above, Ertz is second on the Eagles in yards per reception. So who's number one? The answer may surprise you, unless you read the heading for this second. Maehl is averaging 21.5 yards per catch, but of course that sample size in incredibly small (two catches). But Maehl's 20 offensive snaps against the Giants seem to indicate that he is grasping Chip Kelly's offense quickly and Kelly is, in turn, putting more faith in Maehl. Riley Cooper's snaps have been dropping recently, and Maehl could be in prime position to make something out of his increased workload.
**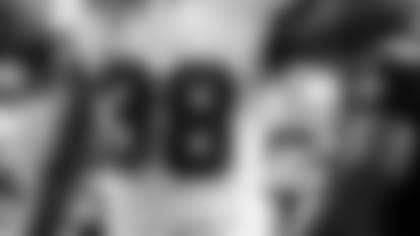 Dashon Goldson (safety No. 38)
The hard-hitting safety was signed as a free agent away from the San Francisco 49ers to be a punisher in Buccaneers secondary. Goldson is tied for second on the team with 28 tackles, has one tackle for loss, and has two passes defensed. Opposing receivers have enough to worry about trying to get by Darrelle Revis, and Goldson adds an extra layer of security to Tampa Bay's defense. In order for the Buccaneers to do what the Giants could not (containing DeSean Jackson) Goldson will have to make his presence known over the top.  
Doug Martin (running back No. 22)
Martin is an obvious choice when it comes to players to watch on the Tampa Bay offense. The Buccaneers are playing with a rookie quarterback and receiving group that hasn't been producing. Tampa Bay will rely on Martin early and often on Sunday, and it will be up to the Eagles defenders to take him out of the game, which they had trouble with last season.