The Philadelphia Eagles announced that Fred Barnett and Calvin Williams will serve as the team's Honorary Alumni Captains this Sunday against the Detroit Lions. There will be a tribute to the former wide receiver tandem at halftime on the Miller Lite Flight Deck. If you are unable to attend the game, you can watch the ceremony on PhiladelphiaEagles.com or on the Eagles Mobile App.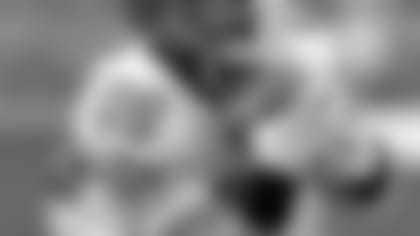 Drafted in the third and fifth rounds of the 1990 NFL Draft, Barnett and Williams instantly bolstered the team's receiving corps as they went on to set franchise rookie records for most touchdowns in the regular season by a non-quarterback (Williams – 9, Barnett – 8). Rounding out their rookie campaigns that season, Barnett finished fifth for most receiving yards by an Eagles rookie (721) while Williams followed up just behind him in seventh (602).
An eight-year NFL veteran, Barnett spent the first six seasons of his career in Philadelphia (1990-95) and currently ranks ninth in team history in career receiving yards (4,634) and sixth for most 100-yard receiving games (15). He earned a Pro Bowl nod in 1992 after finishing fifth in the NFL with 1,083 receiving yards while recording a 67.7 receiving yards/game average, good for sixth in the league.
Williams, who played in Philadelphia from 1990-96, is ranked seventh in team annals in touchdown catches (34), 10th in receiving yards (3,840) and 11th in receptions (295). In three of his first four seasons, he rounded out the top 10 among league pass catchers in receiving touchdowns (9 touchdowns in 1990, third; 7 touchdowns in 1992, eighth; 10 touchdowns in 1993, fourth).