The Eagles added a couple of new faces to Nick Sirianni's coaching staff for this year's Training Camp. There are five talented interns working this summer at the NovaCare Complex as part of the NFL's Bill Walsh Diversity Coaching Fellowship Program – Jake Burkholder (Head Coach Southwestern Central HS (NY)), Eric Dickerson (Assistant Coach at Duke), Daryl Ely (Defensive Coordinator at Mount Union), EJ Henderson (Co-Defensive Coordinator at Princeton), and Eddie Royal (former NFL player).
Sirianni is a big supporter of this program, and any time he can help the next person in line, he will.
"This is a program I believe in so much. It's an opportunity for coaches to learn and to develop. I like the idea of paying it forward, in a sense. The coaches we have here, I have relationships with them, and I have them here because I believe they are going to do a good job and help us during the time they are here," Sirianni said.
For over 30 years, the NFL's Bill Walsh Diversity Fellowship has given the opportunity to talented minority college coaches, high school coaches, and former players to get experience coaching in the pros. The fellowship is named after the late Pro Football Hall of Fame Head Coach Bill Walsh, who brought in a group of minority coaches during Training Camp in 1987 when he was with the 49ers.
These five coaches not only bring their unique perspective to the field, but they get real hands-on experience to help them excel in their careers. Here is a look at this year's interns: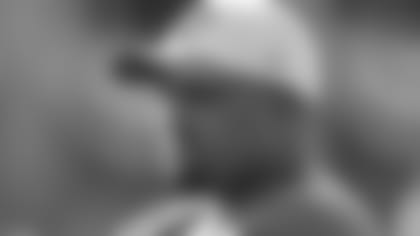 From Jamestown, New York, Jake Burkholder is the head coach for varsity and modified football at Southwestern Central High School. Burkholder has been the head coach for two years. Prior to his current role, he was the assistant coach and defensive coordinator for three years. Not only does Burkholder spend his time on the field, he also spends it on the court coaching modified boys basketball at Southwestern Central. It's another personal connection for Sirianni, who grew up in Jamestown and attended Southwestern Central. Head coaching runs in the Sirianni family as his father (Fran) and brother (Jay) previously held that post at Southwestern Central.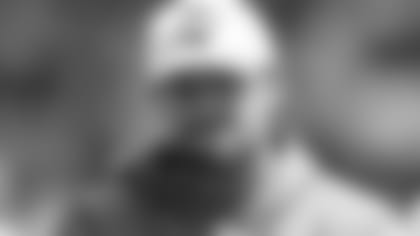 For the past three years, Eric Dickerson was the assistant tight ends coach and assistant special teams coordinator at Duke. Before making his way to Durham, North Carolina, he was the tight ends coach at his alma mater, South Carolina State University. During Dickerson's playing years, he was the offensive captain for two years at SCSU. Dickerson is extending his stay in Philadelphia through the season as a defensive coaching assistant.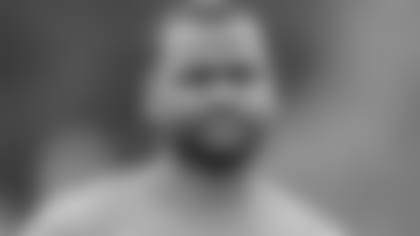 Daryl Ely comes to Philadelphia from the University of Mount Union, a place Sirianni knows all about. At Mount Union, Sirianni was a three-year starter at wide receiver. After his time playing, Sirianni stayed for an extra season as their defensive backs coach, where he helped lead the team to a National Championship in 2005. Ely is currently the defensive coordinator for the Purple Raiders. He is going into his 11th year with the team. Throughout his time at Mount Union, he has worn several hats. Some of his previous roles include secondary coach, wide receiver coach, cornerback coach, recruiting coordinator, and video coordinator.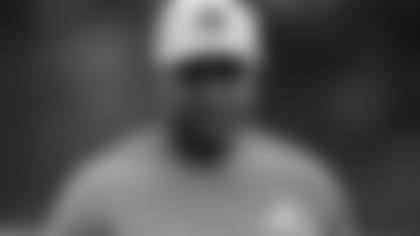 The co-defensive coordinator/defensive backs coach at Princeton University, EJ Henderson is going into his second season with the Tigers. Before he made it to Princeton, he worked at Cornell University as its defensive backs coach for two years. This is not his first opportunity in the NFL, as Henderson spent his 2019 spring and summer interning for the New York Giants.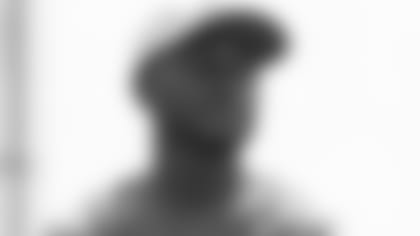 Former NFL wide receiver Eddie Royal played in the NFL for nine seasons. He spent four years with the Denver Broncos, three years with the San Diego Chargers, and two years with the Chicago Bears. While Royal was with the Chargers, Sirianni was also on the sidelines as the quarterbacks coach and offensive quality control coach for two of those years. The 5-10 receiver played in 116 career regular-season games. Royal had 4,357 receiving yards and 28 touchdowns.
"There aren't any promises as far as what happens next with them. They're here to work hard and help the Philadelphia Eagles and also to help themselves. It's a tough profession, and you hope you have a chance to help as many people as you can along the way because you can never forget where you came from. People helped me along the way, so if I have a chance to aid in the development of some football minds, that's even better," said Sirianni.