Community is paramount to the Eagles. That's why each year, through the Eagles Social Justice Fund, players make personal donations to help combat issues that plague Philadelphia and the people within it.
When the team researched ways to be most impactful and considered which issues weigh heavily on the heart and minds of the locker room this year, it was clear – gun violence and its lasting effects needed to be addressed.
Philadelphia faced its most deadly year yet in 2022 – homicide numbers surpassed the city's high for the second year in a row. In September, a deadly shooting at a Roxborough High School scrimmage brought violence to football's front door when the life of a 14-year-old boy was taken in front of his own locker room.
"On behalf of the Philadelphia Eagles, I would like to extend our sincere gratitude and appreciation to the nine grant recipients for all of their hard work and dedication to creating safer, more equitable communities for all Philadelphians," said Chairman and CEO Jeffrey Lurie. "We admire and thank them for leveling the playing field in our communities. I commend our players for taking action and identifying these organizations for the transformational work they do each and every day, and for leveraging the Eagles Social Justice Fund to help combat a major issue facing our city."
Together, the Eagles Social Justice Fund announced $410,350 in grants to nine local nonprofits that provide financial education and support for violence prevention.
Using their platforms as professional athletes, the Eagles are committed to making a difference in the city they represent each week, and the organizations that they've selected are champions for the cause.
ACHIEVEability has been a pillar of the West Philadelphia community since 1981. Formerly known as Philadelphians Concerned About Housing (PCAH), the nonprofit has dedicated its resources to curbing the effects of poverty by constantly adapting to fit the needs of the community. What started as a housing initiative has grown to something much bigger.
"Exploding gun violence is one of the most pressing issues in our city today. Gun violence impacts all of us – whether we are a citizen that has lost a loved one, a business that closes before dark or moves out of the City, or a student that is afraid to walk to school – none of us are immune from its devasting impact," said Executive Director, Jamila Harris-Morrison.
"To combat this reality, ACHIEVEability is partnering with our neighbors, youth, business owners, and our village of stakeholders to connect young adults that are at risk of or impacted by gun violence to paid job training and mentorship to provide an alternate path to a brighter future."
ACHIEVEAbility's guiding characteristics are "community-driven, gritty, compassionate, fired up, transformative, and accountable." It uses them to help West Philadelphians blossom to their full potential.
"Everyone deserves to feel safe, and we appreciate the Philadelphia Eagles being a leader to help bring this crisis to an end," said Harris-Morrison.
Bridges to Wealth works tirelessly toward closing the wealth gap in Philadelphia. According to its official website, the median wealth of white households is 10 times more than Black households and 13 times more than Hispanic ones.
The program has offerings for all generations, from students to seniors, empowering the community with skills and knowledge to build wealth and become financially responsible through "evidence-based education and opportunity."
"We believe all people should have equal access to financial education, services, and opportunities but, sadly, the reality is far different," the website says.
Bridges to Wealth's programming has been implemented across the city, in fifteen schools, senior community centers, health community centers, and churches, educating Philadelphians in any circumstance about financial literacy. In Philadelphia, more than 2,700 participants have taken the free adult business literacy program.
CHOP's Center for Violence Prevention was established 10 years ago in the wake of the deadly Sandy Hook school shooting that took the lives of 20 children and six adults. Aiming to bring all the existing initiatives related to aggression and violence under one umbrella, CVP was formed, and its vision is to be a national leader and innovator in violence prevention programming and research, supporting communities in which children, teens, and families can be safe and thrive.
According to CVP, violence is a public health epidemic in our country, as more than 40 percent of kids in the U.S. are exposed to some form of violence – in their home, their schools, or their neighborhoods.
"Our mission is really to reduce the exposure to and the impact of violence among children, teens, and families by implementing, disseminating, and sustaining community-focused research and evidence-based programs, really across a range of different settings, whether it's in the hospital, whether it's in the school, whether it's in our neighborhoods. I think our work is really trauma-informed, rooted in racial equity and social justice," said Co-Director and child psychologist Stephen S. Leff, PhD.
As a pediatric institution, CHOP is dedicated to preventing violence long-term, starting from childhood.
"We realize that violence doesn't exactly happen in just one spot in someone's life. It happens in the home, it happens in the schools, it happens in the street, and usually, it's the same person. We want to really make sure that everything we do aside from being informed by evidence, and actually creating the evidence that makes that information happen, we want to make sure that we're doing it at every touch point," said Co-Director and emergency medicine physician MD, MPH Joel Fein. "We really look at it as no matter where a child is in their lifespan, they may be experiencing violence."
CVP implements a range of programs, from bullying prevention in schools to gun safety and community violence/trauma support.
"Every program, at some point in the year, needs something extra. Having that funding (allows CVP) to be able to provide and say yes, we can actually start this new aspect of a program that we were not going to because we didn't have the personnel or funding," Fein said.
"The needs are not necessarily predictable. But this provides a wonderful buffer for both larger programming and also smaller needs."
Collective Climb is a 501(C)(3) nonprofit organization that takes a restorative justice approach to protect and nurture Philadelphia youth by teaching teens how to build community, repair harm, and empower others. Their programming, specifically the Restorative Community Project, directly impacts and emboldens its participants to be activists in their communities.
"Collective Climb's Restorative Community Project (RCP) is a paid 3-month violence prevention fellowship that prepares cohorts of BIPOC (Black, Indigenous, and people of color) Philadelphia teenagers to confront structural harms and address conflict before it escalates to violence. In practice, RCP functions as an emotional space where young people can heal together and tap into their innate gifts as mediators, artists, storytellers, and agitators! Most crudely, it's a project built to sustain the hope that Black joy, security, and freedom are possibilities," said founder and Executive Director, Mckayla Warwick.
"For us, this grant unlocks more retreats, more events for youth ideas to breathe and flourish, and more financial resources that go directly to young people. We are so grateful."
For over 15 years, the Drexel University Center for Nonviolence and Social Justice's Healing Hurt People violence intervention program has provided culturally responsive, trauma-focused, and strengths-based behavioral health healing services to survivors of violent injury between the ages of 8 and 35 and their families.
CNSJ's Healing Centered Learning (HCL) and Community Outreach Teams (COT) work to prevent violence by providing training, certification, and job placement for young people between 18 and 24. These professionals enter the workforce as Certified Peer Specialists and Community Health Workers in a variety of settings, including our COT program, where they help young people between ages 14 and 30 understand and heal from their ongoing community and racial trauma.
"Helping victims of violence heal from trauma takes specialized knowledge provided by empathetic peers who are best equipped to understand their neighbor's pain and what they need to chart a healthy course forward," said David Dunbeck, Executive Director of Drexel's Center for Nonviolence and Social Justice. "By giving these individuals these tools, we're working together to build more equitable and safer communities throughout Philadelphia."
CNSJ also seeks to change the narrative about healing from trauma through the Our Words Heal campaign (wecanhealfromtrauma.org) and our research and advocacy work.
Mothers in Charge is a violence prevention, education, and intervention-based organization that focuses on advocating and supporting youth, young adults, families, and communities affected by violence. The organization offers grief counseling, support, and more for families whose loved ones are killed. Their services include:
• Peer support at the scene of the crime or follow-up at home
• Victim advocacy 24-hour live support
• Mobile Meetings Grief Support (individual/group)
• On-going wellness outreach VCAP (Victims Compensation Assistance Program)
• Support at Homegoing Services
Mothers in Charge collaborates with elected officials, community leaders, and other community and faith-based organizations on legislation and solutions to support safe neighborhoods and communities for children and families. The organization runs on donations, so the Eagles' grant will directly impact their ability to carry out their impactful services.
"In keeping with the Eagles' intention of bringing social justice forward for marginalized communities, as many of the families we support are impacted by violence and criminal justice concerns, this grant will provide additional support services to assist them on their journey towards healing," said a representative from the organization.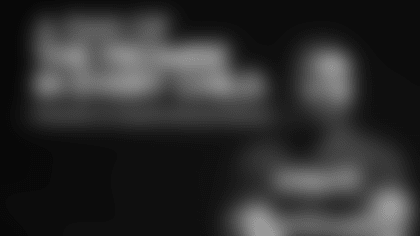 For 39 years, One Day At A time has served low-income and homeless men and women and their families living in the Philadelphia area who are afflicted by addiction, HIV/AIDS, alcoholism, and more.
Its Same Day Pay Program has given more than 500 Philadelphians the chance to make a day's wage while connecting them with mentors, making employment accessible to people who might struggle to obtain it otherwise. The initiative combats both unemployment and the growing waste issue in the community, tasking participants with beautifying and cleaning up neighborhoods, then paying them on the very same day.
"This program is not just about cleaning up our community, it's about helping lift families out of poverty," said Mel Wells, the President and Chief Executive Officer of ODAAT.
Members of the Same Day Pay Program are selected through a form on ODAAT's Instagram page, earning the opportunity to spend five weeks working 5-6 hours a day for $15/hr. The program allows people to support themselves and their families as soon as the workday is over.
Inclusion, Fairness, Transparency, Independence, Perseverance, and Opportunity.
Those words embody VestedIn's core values. The organization has been known as an "economic engine" in Philadelphia since it was created in 1997, empowering Philadelphia communities with the tools to succeed financially, and it's only grown since.
VestedIn offers the WesGold Fellowship program, a paid internship for youth in the Philadelphia area that leads teens toward professional development while learning skills that will set them up for a fruitful career. Its goal is to positively impact youth in disadvantaged communities within the city, steering them toward a brighter future.
"VestedIn's WesGold Fellows program is honored and excited to be one of the Eagles Social Justice Grant awardees! Our high school internship program is centered around financial literacy, entrepreneurship, and real estate, and our Fellows are empowered to become the next generation of leaders to engage and impact their community," said Director, Samantha R. Lyons.
"The Eagles Social Justice Campaign is an awesome player-driven initiative that is engaging the community through partnerships. Our shared goal is to provide Philadelphia youth with more opportunities, and we wholeheartedly welcome the greater impact that this partnership brings."
YEAH Philly is a Black-led, community-based nonprofit that helps teens and young adults aged 15-24 who have been impacted by violence navigate oppressive systems and address structural barriers that can have harmful effects.
"YEAH Philly intentionally focuses on addressing root causes of violence by directly investing in teens, young adults, and our communities. Through economic opportunities, action led by young people, culturally relevant models like our peer-led conflict resolution and peer mediation trainings, and providing a hangout space late at night where young people can also get their needs met, this funding gives us the ability to expand and help more young people in West and Southwest Philly get the lives they want and deserve," said Kendra Van de Water, YEAH Philly Co-Founder.
YEAH prides itself on making impactful and transformational change for and with teens and young adults.