Here is a breakdown of the Top 10 offensive tackles available in the 2009 NFL Draft ...
1. Jason Smith, Baylor
Ht: 6-5 Wt: 309 40-Yard: 5.14 Year: 5-Sr.
Scouting Report: Smith is a prospect who's been moving up draft boards the past six months, and he has solidified himself as one of the draft's top three selections. He is a terrific blocker who should quickly move into a starting lineup at the next level, and his game will only improve as he physically matures.
2. Eugene Monroe, Virginia
Ht: 6-5.5 Wt: 309 40-Yard: 5.21 Year: 5-Sr.
Scouting Report: Monroe is a prospect whose game has taken off the past two years, and he's an athletic lineman who should only get better as he becomes more experienced at the position. He has starting ability at the next level, and he offers a great amount of upside, yet he needs to improve his playing strength and learn to consistently focus on the task at hand. Monroe should be a top-12 pick in April's draft, and then quickly break into the starting lineup for the team that selects him.
3. Michael Oher, Mississippi
Ht: 6-4.5 Wt: 309 40-Yard: 5.19 Year:Sr.
Scouting Report: Oher is a terrific story and a solid NFL prospect with starting potential at the next level. That said he never should have been considered as one of the top five players in this draft nor the top rated tackle. Oher must improve the details of his game and in time could find a home with the first unit at either left or right tackle.
4. Andre Smith, Alabama
Ht: 6-4 Wt: 332 40-Yard: 5.28 Year: Jr.
Scouting Report:Smith has been a productive and dominant lineman the past three years. He may not be a most graceful pass protector, yet rarely does Smith get beat. While many nitpick, there's a lot to like about Smith's game, and if he adheres to proper conditioning off the field, he has all the tools needed to be a terrific left tackle in the NFL.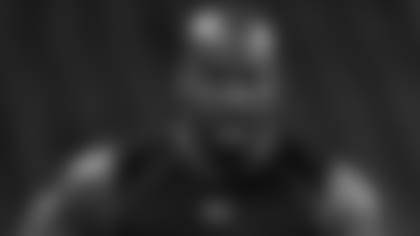 Baylor's Jason Smith at the Combine
5. Eben Britton, Arizona
Ht: 6-6 Wt: 309 40-Yard: 5.10 Year: 4-Jr.
Scouting Report: Britton is a solid offensive tackle with a good degree of upside potential. Slightly overrated coming into the pre-draft process, he would've been better off returning for his senior season at Arizona, and then entering the 2010 draft, where he would've graded as a top-20 selection. Britton presently ranks as a solid early-to-mid choice in round two, and he will eventually develop into a starting tackle at the next level once he completes his game.
6. William Beatty, UConn
Ht: 6-6 Wt: 307 40-Yard: 5.03 Year:Sr.
Scouting Report: Beatty is a tremendous left tackle prospect with the size and athleticism necessary to start in the NFL. If he puts his mind to it and works hard to improve his game, he should only get better as he physically matures and fills out his tall frame. Beatty did improve most aspects of his game last season and the arrow is pointing North.
7. Phil Loadholt, Oklahoma
Ht: 6-7.5 Wt: 332 40-Yard: 5.45 Year:Sr.
Scouting Report: Loadholt showed terrific skill from the minute he stepped onto the field at Oklahoma, and he is a lineman with great upside potential. He played well at the Senior Bowl, and then he turned in a solid combine performance. If Loadholt properly conditions himself throughout the season, he offers starting ability on the right side.
8. Jamon Meredith, South Carolina
Ht: 6-5 Wt: 304 40-Yard: 4.91 Year: 5-Sr.
Scouting Report: When he hits on all cylinders, Meredith is one of the better pass protectors in the draft. He comes off a poor senior campaign and will be selected much later than his talents warrant. Meredith offers a lot of upside, and he could very easily break into the starting lineup at the all-important left tackle position if he gets his game back on track and consistently plays on a high level.
9. Gerald Cadogan, Penn State
Ht: 6-5 Wt:309 40-Yard: 5.07 Year: 5-Sr.
Scouting Report: Cadogan is a solid pass protector with above-average size and athleticism. He possesses the footwork to start at the left tackle position, yet he must improve his strength and learn and play with more fire in his belly.
10. Fenuki Tupou, Oregon
Ht: 6-5.5 Wt: 314 40-Yard: 5.30 Year: 5-Sr.
Scouting Report: Tupou has been a very solid player on the left side for Oregon the past two years. He has the body type and skill that could place him at right tackle or inside to guard. His game has progressed the past two seasons, and his best football is ahead of him.