On the eve of the 2013 NFL Draft, we're looking to bring you the absolute latest buzz on some of the prospects you should keep an eye on this weekend when the Eagles are on the clock. To do that, we once again bring in our esteemed panel of top talent evaluators around the country to bring their expert opinion on this year's draft ...
Obviously the hot topic of conversation since Chip Kelly has been hired has centered around the quarterback position. With Michael Vick, Nick Foles and former Oregon standout Dennis Dixon on the roster, the question was, "Would the Eagles add another signall caller in the draft?" Well, we've consulted with our good friend Greg Cosell of NFL Films, who breaks down some of the quarterbacks in this draft class who could possibly make some sense if the team decides to add more depth to the position, including some names that aren't talked about much in relation to the Eagles ...
"First off, Geno Smith gives you a lot of tools to work with because he has a very good NFL arm and he has very good feet. Rarely do quarterbacks enter the NFL as finished products, so obviously there are some things that need to be cleaned up, but that's what coaching is for and that's what increased experience is for. Those things involve footwork which is very often the case when you deal with quarterbacks who spent the majority of the time in the shotgun. So, if he can get his footwork cleaned up I think that will help him in a number of areas, including his accuracy and his anticipation. But when you look at the throwing skillset and the light feet I think you see a lot of positives in transitioning to the NFL.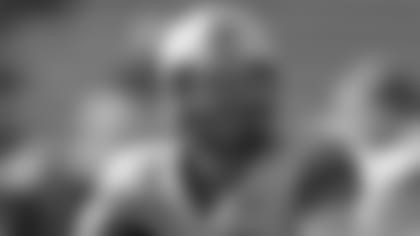 "Ryan Nassib is a quarterback who really improved as his senior season progressed. Early on, he was a little frenetic in the pocket and played a little fast, but as the year progressed he calmed down quite a bit and became a much more comfortable player. The things that really stand out about Nassib when you see him on film is that he has a powerful arm. He throws the ball extremely well in the intermediate area, and he throws the ball with timing, anticipation and great ball location, which improved significantly throughout 2012. So there's a lot to work with with Ryan Nassib, and a lot of it stems from the fact that he throws the ball extremely well.
"Zac Dysert is a very interesting player. Obviously the level of competition was a little lower, and he played mostly in a spread offense so you didn't necessarily see a lot of throws that required a lot of arm strength, but you saw some. I thought he had a very tight delivery and I thought that his arm strength was really not an issue. He's got some movement ability as well. I thought he threw the ball very well on the run, whether it was designed or if he was breaking the pocket. So Dysert, even though he's not talked about a lot or viewed as a high pick, has a lot of attributes in terms of being able to throw from both the pocket and on the move that would be very effective in the NFL.
"EJ Manuel is a very intriguing prospect for two reasons. At 6-5, 240 pounds, his size makes him very attractive to teams. And make no mistake about it, size is a positive attribute for a quarterback. Manuel would not be discussed the way we are talking about him if he was 6-2, 210 pounds. He has great size and very good movement which allows him to run read-option concepts which are now of course very en vogue in the NFL. The other reason is his arm strength. He throws the ball with very good velocity, although he also needs to clean some things up with his delivery. His delivery is a little tight, a little mechanical, at times robotic, but all of this can be cleaned up. At times he can be a bit scattershot, but other times we see some great throws. The touchdown pass he threw to Michael Williams from Alabama in the Senior Bowl was an absolutely terrific throw that showed accuracy and touch. So Manuel has a lot of tools to work with.
"Lastly, Matt Scott is an intriguing prospect because he played in Rich Rodriguez's spread offense. That was the only year he started in college football. He was very effective in the system and he's very light on his feet. In that offense, you saw a lot of really quick throws so you rarely saw him drive the ball, which was a concern. The question is, when it's third-and-9 in the NFL, can he make the kinds of throws to gain first downs? But again, you're dealing with a kid that's athletic, showed good accuracy, was able to make some back shoulder throws (which is not an easy accomplishment) and threw the deep ball pretty well, so there's some tools to work with, but I think he's a bit of a work-in-progress and it wouldn't happen quickly."
Chip Kelly's resume boasts a number of incredibly productive running backs from his time at Oregon, but with two talented ball carriers on the roster already in LeSean McCoy and Bryce Brown, would he add more firepower to the backfield? For a glimpse at some players who could potentially fit Chip Kelly's scheme with the Eagles, we bring in CBS Sports' Rob Rang, who saw a lot of Kelly as a native of the Pacific Northwest ...
"Obviously Chip Kelly has a lot of experience with former Oregon running back Kenjon Barner, who is an explosive back with good speed and great quickness. He gives you value not only as a runner but also as a receiver out of the backfield and a returner as well. This makes Barner an intriguing option for the Eagles and any other team as well.
"Kelly also has a history of using bigger backs as well (current Tampa Bay Buccaneer LeGarrette Blount starred for Kelly at Oregon), which would bring a prospect such as Le'Veon Bell into play. Bell makes sense as a big, bulky back that fits a Blount-type role very well.
"Obviously any other backs in this class who fit the body types of Barner and Bell would make some sense for the Eagles, but with McCoy and Brown on the roster, a complementary player would be the most likely addition. Prospects such as Andre Ellington from Clemson or Rutgers' Jawan Jamison would make sense as well, as they don't necessarily project as feature backs but their quickness and agility could give them a role in a potential Chip Kelly offense at the next level."
With the additions of Ifeanyi Momah and Arrelious Benn this offseason, the question remains whether or not the Eagles will continue to replenish the receiving corps this offseason through the draft. It's an incredibly deep group of receivers that, without a true elite talent at the top, has a number of quality players throughout the early and middle rounds who should make an early impact. For players who could possibly fit in Philadelphia that fans should keep their eyes out for, we brought in NFL Network analyst, former Eagle, (and most importantly the host of Eagles Gameplan), the one and only Brian Baldinger ...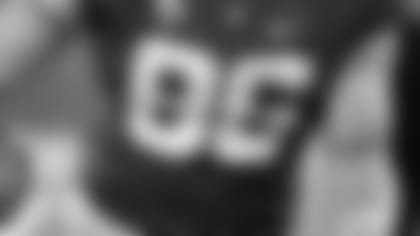 "Tavon Austin (West Virginia) is such a unique player. If you're trying to project him to the NFL (that's what we're trying to do with all of these players), really, he looks like D'Anthony Thomas at Oregon, so you can imagine what kind of role he would play in Philadelphia with Chip Kelly. He lines up out wide as well as in the slot as a receiver, as a running back and also as a returner. The guy's a playmaker. He's tough as nails. Some people want to talk about his 5-8 178-pound frame, but I've never seen the guy bow out of a game. He has the ability, much like Tony Dorsett, to just avoid big hits when he's being tackled while he's also able to be really aggressive with the ball in his hands. Austin's burst when he sticks his foot in the ground, whether it's off his right or left foot, is like no player I've ever seen. Whatever team gets him, I can't wait to see what their offense looks like.
"Quinton Patton (Louisiana Tech) is another player who I think has a really great upside. He's incredibly strong. He's good against the jam. I saw him catch over 20 passes against Texas A&M this year, a game where he was just phenomenal. The guy is just flat out productive. He catches the ball away from his body. He may not have elite speed, but I think there are enough good receivers in this league that catch a lot of balls that don't run a 4.3 or a 4.4. Patton's sure-handed, and he seems really tough, and I like him a lot.
"I think Ryan Swope out of Texas A&M is one of the fastest players in the draft. He's a classic slot receiver. He's fearless, he breaks a lot of tackles. There's a lot to like with Swope as well.
"Keenan Allen out of California is a guy that likely won't get out of the first round. He probably doesn't run as well as some teams like but I think that's almost an overrated factor. Regardless of what his timed speed is, he has shown that he can separate and get open at the next level and gives what you look for on the table.
"It will be really interesting to see what happens with Denard Robinson out of Michigan. Obviously the guy is a great athlete, but is he an inside player or can he play on the outside? How well is he going to catch the ball? How durable is he going to be? There's a lot of question marks with him so I can't really see him being drafted earlier than the third or fourth round. We obviously have seen quarterbacks switch positions before, but it's a real gamble. If he pans out though, you're going to end up with a very good player."
There have been whispers by some around NFL circles that the Eagles are expected to add a tight end relatively early in this week's draft. Will that turn out to be the case? Who are some players that could potentially fit the current structure of the roster? To answer those questions, we turn to Fan-Demonium columnist Tommy Lawlor ...
"The Eagles are going to use tight ends very differently under Chip Kelly than they did under Andy Reid. There were many years when Reid would carry just two on the roster and only one was heavily involved with the passing game. Kelly has two different types of tight ends on the roster. There is the traditional tight end, where Brent Celek is the starter. The new role is a mixture of tight end and fullback. Think of it as the H-back and free agent James Casey will handle that job. 
"There are some potential backups already on the roster (Clay Harbor, Emil Igwenagu, etc.), but I think the Eagles would like to add at least one talented tight end to the mix. My guess is that the team would prefer a bigger guy to play behind Celek, but if they have an H-back highly rated, they could go for that player. Let's take a look at some prospects of interest.
"I don't see the Eagles going for a tight end in the first round, but in the early second they could target Zach Ertz of Stanford. He is basically a giant wide receiver. Ertz would be a perfect fit for Kelly's offense because of that. Kelly wants players who can move around and do different things. Ertz can be a traditional in-line tight end or line up out wide. He runs good routes and can get open down the field. He's got excellent hands and is a good blocker. 
"Gavin Escobar had a great career at San Diego State and is very similar to Ertz. The big difference is that Ertz is a much better blocker. Escobar gives solid effort, but must get stronger and be more physical. He has the versatility and pass catching skills that Kelly wants. Both players are in the 6-5, 250-pound range. Escobar is probably a target in the third round. 
"Another versatile player is Travis Kelce from Cincinnati. He was a quarterback in high school and played some Wildcat quarterback in college. He did make the transition to tight end. It wasn't until 2012 that things finally came together for him and he had a breakout year. Kelce doesn't have great hands, but is a gifted athlete and good blocker. He's also the younger brother of Jason Kelce.  Because Kelce only had the one breakout year, figuring out his value is tough. He could go as early as the second or could slide down to the fourth round. 
"Vance McDonald played at Rice, so he was definitely under the radar for a while. He is another big, talented, versatile player. McDonald is 6-4, 262 pounds. Rice used him as a wide receiver quite a bit. Heck, they used him on end arounds a few times. He is the kind of athlete that you want to get the ball in his hands. My only issue is that he has inconsistent hands. If McDonald had better hands, he could be a first-round target. Most people seem to think he'll go in the second round. 
"If the Eagles are interested in a big target, Nick Kasa of Colorado should be the guy. He is 6-6, 269 pounds. Kasa is a former defensive end who is still adjusting to tight end, but he's got big-time potential. Kasa ran 4.71 in the 40 at the Combine. To put that in perspective, it is faster than what Anquan Boldin ran. Kasa is probably a fourth-round target. 
"There are several smaller guys the Eagles could be interested in. Jordan Reed is the best of the bunch. He didn't post great numbers at Florida, but that was mainly due to erratic quarterback play. Chris Gragg from Arkansas is the best athlete of the bunch. He had a great workout. He's likely to be a late-round pick. Mychal Rivera of Tennessee is my favorite. He plays faster than he times. Put on the game tape and you'll see a player who can block and catch. He plays bigger than he is. Rivera is also likely a late-round pick."
With Jason Peters, Jason Kelce and Todd Herremans returning from injury and former first-round pick Danny Watkins getting a fresh start under new coach Jeff Stoutland, the offensive line already will look exponentially different than it did in late December. Will another piece be added in the draft? What kind of players would fit in Chip Kelly's up-tempo style? To answer those questions we bring in Lance Zierlein, offensive line guru and the son of Arizona Cardinals line coach Larry Zierlein, from the Houston Chronicle ...
"As far as fits at offensive tackle for the Eagles, clearly Luke Joeckel, Eric Fisher and Lane Johnson would all fit with what the team will want to do under Chip Kelly. If they don't go that route in the first round, there are good selections in the second round, but after that it gets very, very tight at that position later in the draft. David Bakhtiari, the tackle from Colorado, is a bit high cut, but he moves to the second level with ease. He has very good feet with the ability to mirror in pass protection. He is NFL-ready in that perspective. I think he's a nice fit on the left or right side for a team looking for a zone scheme tackle.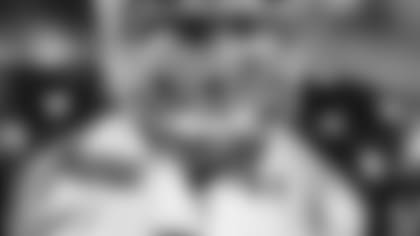 "I'm not as high on Menelik Watson as some people are. He's a bit of a project, and may be a year or two away from where he needs to be. He came over from Great Britain as a basketball player and hasn't played much football at the collegiate level. He's still learning the game. His hand placement is sloppy right now and there are some issues with balance. I think these are issues that will get better as he gains more experience, but there's nothing that any team can do until that point. When it's all said and done, I think he will be a coveted prospect and will fall somewhere inside the first round.
"Kyle Long makes a lot of sense for the Eagles. Obviously, he's someone that Kelly is familiar with as a guy who can play both tackle and guard. He's athletic, and very smart when it comes to the schematics of the game. The other thing about Long is that his value fits right where the Eagles select at the top of round two, which means they wouldn't have to move around to get him on the team. Long can come in and compete for a starting job right away along the line.
"Terron Armstead from Arkansas Pine-Bluff is a highly athletic prospect and blew it away at the Combine. But what really bothers some offensive line coaches is that Armstead played at a lower level of competition and he didn't dominate. He's a bit of a project and probably isn't ready to be an NFL starter yet. However, he's got elite footwork and quickness, some coachable traits as a pass protector and teams running a zone scheme will be very excited about this kid being able to get to the second level in the run game and in the pass game.
"Vinston Painter is a tackle who will likely go in the fifth or sixth round, but at the Combine showed some very interesting quickness and agility traits. I thought he tested very well, posting numbers you look for in the three-cone and short shuttle drills and obviously his 10-yard split in the 40-yard dash. So he's a tackle to keep an eye on late as well as Braden Brown from BYU. Brown moves like a tight end, but he is not very strong and does have some problems with physical competition. But for a team looking to take a late-round flier on an athlete at the tackle position, Brown might be your guy.
"The guard position is equally important with the zone scheme, but one of the benefits of that spot is that you don't typically have to seek out your guards early on in the draft. This is great for a team like the Eagles because there are a number of guards who fit that type of scheme that should be available in rounds three through six. Jonathan Cooper is obviously a home run for any team looking to run an offense on the move. Certainly, they will not draft him at No. 4 overall, but he could be a target in a trade-back scenario in the first round.
"Justin Pugh, a tackle out of Syracuse, will slide inside to guard at the next level. He's got short arms that causes him to not always stay on his blocks when defenders get their hands on him. He's a tough guy though, with great movement skills using his feet to get into position. He plays with great technique and he has the toughness that offensive line coaches covet. I think Pugh is a great zone-scheme guard fit, and should be of good value in the second round.
"Dallas Thomas is a guy who has played both tackle and guard at Tennessee. He moves pretty well and is athletic enough to play as a guard in an up-tempo offense like what the Eagles could possibly run. He's a guy you're going to target later in the third round. The same goes for Hugh Thornton from Illinois. When I watched him play tackle I was very unimpressed but when I watched him at guard I really liked what I saw. His hand placement gets really bad, as he gets too far outside defenders, which results in holding calls. That's something he has to work with, but Hugh Thornton is a guy who should fit the Eagles' style of offense.
"J.C. Tretter (Cornell) and David Quessenberry (San Jose State) are two very interesting tackle prospects who figure to bump down inside at the next level. I think Tretter is a fourth-round guard who moves really well. I think he has a lot of potential and I think he could out-perform that draft grade. Quessenberry is a little more of a concern to me. I thought he got pushed around a bit much and clearly lacks core strength. Can he move well? Yes. He has some position flexibility, but if you can't play with enough strength in the NFL it's going to be tough to make it so I think that's a concern with the former Spartan.
"At the center position, Brian Schwenke is my top-rated player out of Cal. The reason I like him is because I think he can play in any scheme out there. I think he can play in a power scheme because I think he can drop his anchor and hold on against bull rushers. I think he's strong enough to handle nose tackles at the point. What I really like about him is the way he plays on the move. At Cal, they ran a lot of inside and outside zone, as well as those stretch plays out on the perimeter and he got out effectively, was able to cross the face of defenders and move his feet really well. Not only can he drop the anchor in pass pro, but his foot quickness in the run game makes him a great target for really any team as a player who can play center or guard.
"A little bit of a sleeper at the center position (a lot of people don't even have a draftable grade on this guy), is Eric Kush from California (Pa.). Kush is a fifth- or sixth-round player for me as a prospect who moves exceptionally well off the snap. He can get across the face of the three-technique when he needs to. He moves quickly off the ball, has choppy feet when he needs to cross face and make some of the tough blocks that most guards can't. In a zone-scheme, it's imperative that you have centers who can not only make the right calls, but can also climb up to the second level and take care of those middle linebackers or who can work their way around the big, bulky three-techniques in the league right now."