Going through the New York Times this week, I saw an obituary for Charlie Powell. His name probably doesn't resonate with many fans in this area, but he played seven seasons in the NFL with San Francisco and Oakland. He also was a heavyweight boxer who fought many of the top contenders, including Muhammad Ali when he still was known as Cassius Clay.
Powell won 25 professional fights, including an eighth-round knockout of Nino Valdes who was ranked No. 5 in the world at the time. But he was 0-1 in fights with the Philadelphia Eagles. I heard the story several years ago from the great Tom Brookshier.
According to Brookshier, the Eagles and 49ers had a bench clearing brawl in a 1953 game at Kezar Stadium. It started, Brookshier said, when 49ers halfback Hugh McElhenny kicked Eagles tackle Bucko Kilroy while he was on the ground. Several Eagles came off the bench to confront McElhenny. Pretty soon, punches were being thrown.
"It was a wild scene," Brookshier said. "It started with the guys on the field but then guys started coming off the benches. There were fights on the field, fights in the bench area, fights behind the benches. The refs couldn't get it under control and security didn't want to get involved so it went on for awhile."
Which brings us to Bobby Walston, the Eagles end who found himself face to face with Charlie Powell. Walston was 6-feet and 190 pounds. Powell was 6-foot-2 and 230 pounds with a big-time reputation. He had knocked out Valdez a few years earlier and would fight Floyd Patterson, the former heavyweight champion, one year later.
"No one messed with Charlie Powell," Brookshier said.
But Walston was a tough guy himself. He had done some boxing - indeed, he was a collegiate champion at the University of Georgia - and he spent his off-seasons working as a deputy sheriff in Tattnall County, Georgia. Walston told the Eagles it was a nothing job, just writing up tickets and shuffling papers. In truth, he was chasing moonshiners through the backroads of Georgia in his souped up Chevy. The team's front office never heard that part of the story.
Anyway, that day at Kezar Stadium as the free-for-all raged around them, Powell charged at Walston who stood his ground. Powell raised his fists and, according to Brookshier, what happened next took everyone by surprise.
"Bobby threw one punch, a left hook, and caught Charlie right on the button," Brookshier said. "Charlie went down like a ton of bricks. (The 49ers) couldn't believe it. Here was their heavyweight contender flat on his back.
"Bobby never said much about it. If anyone brought it up he'd say, 'It was a lucky punch.' But you don't deck a guy like Charlie Powell with a lucky punch. You have to know what you're doing and Bobby did. He wasn't big but he was a tough hombre."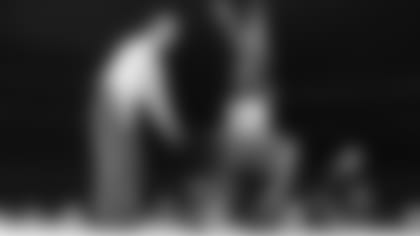 Powell was 82 when he died last week in San Diego. The San Diego Union-Tribune called him "arguably the greatest athlete ever to come out of San Diego County" which is high praise considering Ted Williams and Marcus Allen are from the same area.
Jim Murray, the Pulitzer Prize-winning columnist of the Los Angeles Times, once wrote: "When the conversation veers around to all-around athletes, it gets to Charlie Powell in a hurry. There's Jim Thorpe, Jackie Robinson and, well, how about Charlie Powell?"
Powell excelled at baseball (he was drafted by the St. Louis Browns) and basketball (he was offered a contract by the Harlem Globetrotters) in addition to football (he signed with the 49ers when he was 20) and boxing (he won 17 of his professional bouts by knockout). It is quite a resume.
Walston, who died in 1987 at age 58, did not attract as many headlines but he was one of the best all-around players ever to wear an Eagles uniform. A 14th-round draft pick, he won the NFL's Rookie of the Year Award in 1951. An end and placekicker, Walston scored 881 points which stood as the Eagles' record for 40 years until David Akers finally surpassed it.
Walston still holds the team mark for most points in a single game - 25, scored against Washington on October 17, 1954. He ranks sixth in career touchdown catches with 46. He missed just one football game in his entire career dating back to high school. He played 12 seasons with the Eagles retiring in 1962.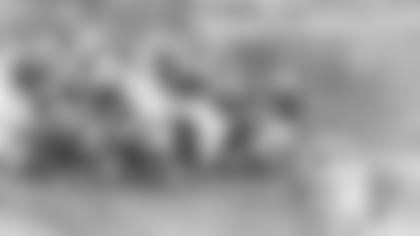 "Bobby was the best all-around athlete on our team," said Tommy McDonald, the Hall of Fame receiver on the 1960 championship team. "He could do anything: basketball, baseball, boxing. If we stayed at a hotel with a pool, he'd put on a diving exhibition. You'd think he was in the Olympics, he was that good. He had unbelievable body control and coordination. He was a great receiver and a clutch kicker. We were never worried about him in a pressure situation. We knew he'd come through."
Walston's most memorable kick was the 38-yard field goal he drove through the wind in Cleveland to lift the Eagles to a 31-29 win over the Browns in 1960. It came on the final play of the game and for the Eagles - who were 1-9 all time in Cleveland - it was the moment their championship vision really came into focus.
"When I saw that ball go through the uprights, I thought, 'This might just be our year,'" Brookshier said.