Bobby Thomason, an Eagles quarterback who was selected for three Pro Bowls in the 1950s, died Tuesday at his home in Charlotte, N.C. He was 85.
Thomason was the first Eagles quarterback to pass for more than 400 yards in a single game. He completed 22 of 44 passes for 437 yards and four touchdowns in a 30-7 rout of the New York Giants on November 8, 1953. Those were stunning numbers in that era because few teams put the ball in the air. If a quarterback passed for 200 yards, it was considered a big game. Thomason more than doubled that.
No other Eagles quarterback surpassed the 400 yard mark until 1961 when Sonny Jurgensen, a future Hall of Famer, passed for 436 yards in a win over Washington. Thomason's mark stood as the club record until 1989 when Randall Cunningham finally bettered it with a 447 yard game in Washington. Thomason's performance still ranks as the fourth biggest yardage game in franchise history.
In its account of the game, the New York Times wrote: "The soft, accurate sidearm passes that Thomason whipped through the New York defense had the Giants running around in circles."
Thomason played six seasons with the Eagles (1952-57) splitting time with another quarterback, Adrian Burk. Ironically, Burk's name was back in the news last week when the Eagles current quarterback Nick Foles tied an NFL record shared by Burk and several others by passing for seven touchdowns in a single game.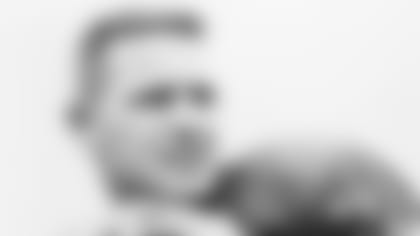 Eagles coach Jim Trimble went back and forth between Thomason and Burk going with whichever quarterback had the hot hand. The system worked pretty well as the Eagles had three consecutive winning seasons (1952-54). Thomason led the league with 21 touchdown passes in 1953. Burk led the league with 23 touchdown passes the following year.
"I felt fortunate to have two good quarterbacks and I wanted to use both," Trimble once said. "They had no problem with it. They were both good team men and no matter which one was playing, he had the confidence of the other players."
The two quarterback system certainly didn't bother end Pete Pihos. He led the league in receiving three consecutive years (1953-55) even though he was catching the ball from two different quarterbacks. Pihos praised Thomason for throwing "a nice, catchable ball. He puts it right in your hands."
Thomason was a first round pick of the Los Angeles Rams in 1949, but he found himself stuck behind two future Hall of Fame quarterbacks, Bob Waterfield and Norm Van Brocklin. The Rams traded him to Green Bay and in 1952 the Packers traded him to the Eagles. The 6-1, 195 pound Thomason had his best years with the Eagles, completing 50 per cent of his pass attempts with 57 touchdown passes.
In 1953, Thomason led the Eagles to a 42-27 upset of Cleveland on the final week of the regular season. The Browns came into the game with an 11-0 mark and a chance to become the first NFL team to record a perfect season. However, Thomason outplayed Cleveland's great quarterback Otto Graham by passing for 331 yards and three touchdowns as the Eagles routed the Browns before a capacity crowd at Connie Mack Stadium.
"I hope now people will give Bobby his due," Trimble said. "He is one of the best quarterbacks in the game."
That year he was voted into the Pro Bowl for the first time.
Thomason was born in Albertville, Al., and attended high school in Leeds, Al., where he starred in football, baseball and basketball. He attended Virginia Military Institute where he lettered in football and baseball and graduated with a degree in engineering.
After his football career, Thomason worked for a heavy equipment company. He retired as vice president of sales in 1991.
He is survived by his wife Jean, one daughter, two granddaughters and one great-grandson.
An award-winning writer and producer, Ray Didinger was inducted into the Pro Football Hall of Fame in 1995. He has also won six Emmy Awards for his work as a writer and producer at NFL Films. The five-time Pennsylvania Sportswriter of the Year is a writer and analyst for Comcast SportsNet. Didinger will provide Eagles fans a unique historical perspective on the team throughout the season for PhiladelphiaEagles.com. You can read all of his Eagles History columns here.