The Eagles have followed the lead of other NFL teams and chose to conduct their summer Training Camp at their own practice facility. It is perfectly understandable since the facilities at the NovaCare Complex in South Philadelphia are so good. Lehigh University was a nice setting and the staff could not have been more accommodating, but the weight room, training room and practice fields are just better at NovaCare. And the hotel beds are more comfortable than those in the college dorm.
The Eagles have created a Training Camp-like atmosphere at NovaCare and the fans who are invited to watch practice have corporate tents and catered lunches. Clearly, the team has given this a lot of thought. They scheduled several open practices at Lincoln Financial Field - free admission, free parking - and the first one drew more than 30,000 spectators. Overall, it has been a smooth transition.
But forgive me if I'm still a little nostalgic about what Eagles Training Camp used to be.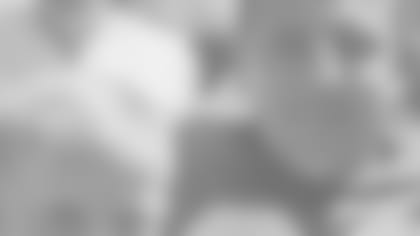 I started going to Eagles Training Camp in 1954 when I was just 8 years old. My father and mother were huge Eagles fans who never missed a home game. Each summer, our family vacation was a two week stay in Hershey where Training Camp was held from 1951 through 1967. While everyone else was at the Jersey shore, we were in Hershey watching the Eagles go through two-a-days.
I loved it because in those days very few people made the trip to Training Camp. On a typical day there might be two or three dozen people watching practice. It wasn't enough to require security. You could stand right along the sideline and watch practice. Some people would bring a blanket and picnic basket and have lunch. Kids could stand behind the end zone and shag balls while the kickers were warming up. I did it all the time.
It was a different time. Pro football wasn't the attraction it is now. The sport lagged far behind baseball in popularity. The Eagles were drawing fewer than 20,000 fans for some home games at old Shibe Park. Most days they didn't even make the front page of the sports section. So who was going to drive all the way to Hershey on a hot summer day to watch them practice? We did but, trust me, we didn't have much company.
The Eagles practiced on a grass field adjacent to the high school football stadium which still stands (and hosts the annual Big 33 game). Those fields are long gone now swallowed up by the sprawl of Hershey Park. In the '50s, it was a sleepy little town, especially in the summer, with nothing much to see except the chocolate factory and maybe a drive through the Dutch country. We did that, too, but only after the Eagles finished practice.
The players dressed a distance away and I remember them walking down the street and through the parking lot in full uniform to get to the field. The kids who were there would run alongside them and offer to carry their helmets. Carrying the helmet of Chuck Bednarik or Tommy McDonald was a bigger thrill than getting their autograph. Almost without exception, the players were pleasant and made small talk with you during the walk.
It was a very intimate experience. You could stand just a few feet away from the players on the sideline. As a young fan, I got to see the game up close. I could see and hear the hitting. It was a whole different experience than watching the game on TV or watching it from the $2 seats at Shibe Park. (Yes, there were $2 seats back then). I remember being amazed at the size of the players. Tackle Bucko Kilroy looked like a silo in cleats. He was 6-foot-2 and 250 pounds. He'd be considered small today.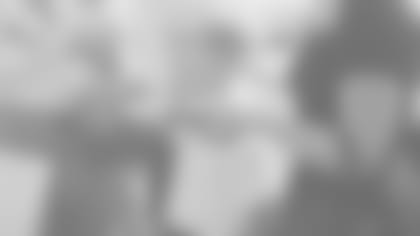 When practice ended, you could just walk up to the players, ask for an autograph or pose for a photo. If you look at the photos from my family album, you will see how informal it all was. My favorite photo is the one where I'm sitting next to a very young looking Chuck Bednarik. His right arm is draped around my shoulders. His hand is still grimy from practice, but he is clutching a pen so he can sign my autograph book.
There is another picture showing me and my aunt Marie - everyone in our family loved the Eagles and made the summer pilgrimage to Hershey - getting an autograph from Dick Bielski, a young fullback who was their first-round draft pick from Maryland. Marie looks like she is dressed for Sunday Mass in a blue dress, heels and pearls. Like I said, it was a different time.
The Eagles played at least one, sometimes two exhibition games each summer in the high school stadium in Hershey. The first game was always against the Baltimore Colts because it was an easy drive from the Colts camp in Maryland to Hershey. It was quite an experience to walk into a little high school field and see players like John Unitas, Gino Marchetti and Lenny Moore warming up just a few feet away.
Those trips to Hershey each summer are among my favorite childhood memories. I can still close my eyes and hear the sound of the players cleats on the asphalt parking lot. I can still recall the sound of Chuck Bednarik's voice asking, "What is your name?" as he signed the autograph.
The Eagles Training Camp at NovaCare is a good one but I'll always have Hershey and I'm thankful for that.
An award-winning writer and producer, Ray Didinger was inducted into the Pro Football Hall of Fame in 1995. He has also won six Emmy Awards for his work as a writer and producer at NFL Films. The five-time Pennsylvania Sportswriter of the Year is a writer and analyst for Comcast SportsNet. Didinger will provide Eagles fans a unique historical perspective on the team throughout the season for PhiladelphiaEagles.com.