By any measure, Chip Kelly's first season in Philadelphia has been a success.
For a coach who is new to the National Football League and new to the city, he has made a remarkably smooth transition with a major impact. And you get the feeling he is just beginning.
Kelly more than doubled the Eagles' win total from a year ago, put the team back in the NFC playoffs with an NFC East division title which breathed life into a fan base that was broken and dispirited. The coach's fast-talking "win-the-day" bravado has connected with a town that has seen its sports fortunes decline in the last few years. Thanks to Kelly, the Eagles seem to be the one team moving forward.
Kelly's fast start is the exception among first-year coaches with the Eagles. Only four other head coaches had winning records in their first season. Ray Rhodes was 10-6 in 1995. Rich Kotite was 10-6 in 1991. Nick Skorich was 10-4 in 1961. Jim Trimble was 7-5-1 in 1952. Ed Khayat was 6-4-1 in 1971, but that was after replacing Jerry Williams a month into the season.
Even the coaches who had successful careers in Philadelphia had bumpy starts. Hall of Fame coach Greasy Neale was 2-8-1 in his first season (1941), but he went on to win back-to-back NFL championships. Buck Shaw was 2-9-1 in his first season (1958), but two years later he won an NFL title. Dick Vermeil was 4-10 in 1976 and Buddy Ryan was 5-10-1 in 1986, but it wasn't long before they had the Eagles in the playoffs. Andy Reid, the winningest coach in franchise history, was 5-11 in his first season.
It is understandable since most first-year coaches are walking into bad situations. Neale, Shaw, Vermeil, Ryan and Reid all were hired to rebuild crumbling teams. It's rare that a coach takes over a team that is equipped to win right away. Skorich inherited a championship team from Shaw and Kotite had Ryan's defense and Randall Cunningham, but those are the exceptions.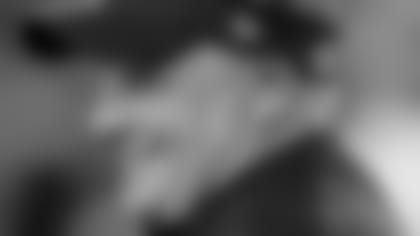 It was much tougher for Trimble. He was an assistant in 1951, but head coach Bo McMillin stepped down two weeks into the season. McMillin was later diagnosed with cancer. Interim coach Wayne Millner later resigned, also due to poor health. At 34 years old, Trimble took over an Eagles team that had lost its best player, halfback Steve Van Buren, to a career-ending injury and was coming off a 4-8 season.
At 6-foot-2 and 250 pounds, Trimble was bigger than most of the players and projected an air of authority. He was a no-nonsense football man who once said, "I'd rather be a successful football coach than President of the United States." Most people agree the Eagles overachieved under Trimble. He led them to three straight winning seasons before jumping to the Canadian Football League where he won the Grey Cup in 1957.
Of the first-year coaches, Rhodes deserves the highest marks because he took over a team in a downward spiral, he made a bold quarterback change (Rodney Peete for Cunningham) and led the Eagles to a playoff berth. In the Wild Card round, the Eagles crushed Detroit, 58-37, and Rhodes was named Coach of the Year by the Associated Press. He took the team back to the playoffs again the following year.
Chairman and CEO Jeffrey Lurie hired Rhodes and this year he hired Kelly, a decision that was greeted with some skepticism in NFL circles. There were questions about how Kelly, with zero pro experience, would handle the transition. Would his fast paced, freewheeling style of offense work in the pros? It took only one game - the 33-27 win over Washington in the regular season opener - to reply.
"That was thoroughly impressive," said Jimmy Johnson, who made a similar jump from college football to the pros and won two Super Bowls in Dallas. "He (Kelly) is going to give defensive coaches fits." Johnson added, with a smile, "I love it."
Cris Collinsworth, NBC's football analyst, got his first in-person look at the Eagles in their 54-11 drubbing of Chicago. He pointed to the Eagles' ranking as the top big-play team in the league and said, "People wondered whether Chip Kelly's offense could succeed in the NFL. Well, look at the numbers: It's succeeding."
"It's not just in the wins and losses," Lurie said. "It's absolutely instilling a culture in the program that he brings to it, a sense of preparedness, a pride in being the best you can be for the fans and the team."
It is the goal of every first-year head coach. History shows few actually achieve it, but Chip Kelly has.
An award-winning writer and producer, Ray Didinger was inducted into the Pro Football Hall of Fame in 1995. He has also won six Emmy Awards for his work as a writer and producer at NFL Films. The five-time Pennsylvania Sportswriter of the Year is a writer and analyst for Comcast SportsNet. Didinger will provide Eagles fans a unique historical perspective on the team throughout the season for PhiladelphiaEagles.com. You can read all of his Eagles History columns here.