This week's Dear Diary features wide receiver Jeremy Maclin, who returns to the field after missing the entire 2013 season ...
"One of the things I enjoy doing is meeting some players who made this game great and this week I've had a chance to talk with Mike Quick and Michael Irvin, who were both Pro Bowl players and who helped pave the way for players like me.
Mike Quick is around the team a lot, obviously, and we talk about a lot of different things. He has a great perspective and he knows Philadelphia, so we talk about a lot of things beyond what happens on the football field. He's a good dude who I can reach out to and talk about a variety of things.
Michael Irvin was in town on Thursday working for the NFL Network and I had a chance to talk to him after our interview. I've met him a few times and I have the utmost respect for him. He's one of the greatest players to ever play in the NFL, so it's an honor to know him. To have former players like that available to me to speak to is something I want to utilize. It can only help what I do.
I know the game of football has changed a lot since they played in the NFL. It's probably gotten a lot easier for a wide receiver, because those guys used to get the heck beaten out of them. They learned to be physical and get away from the coverage. Cornerbacks used to be able to track players and use their hands and bodies more.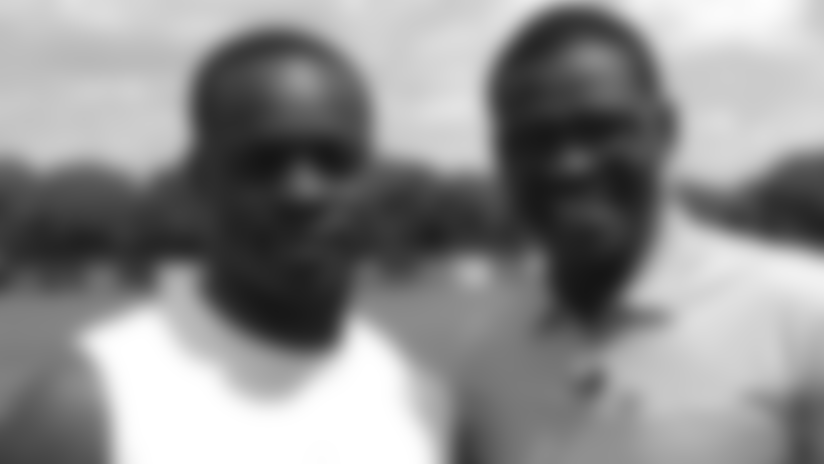 Now the NFL is more of a pass-happy league. Big numbers are being put up all across the board now by quarterbacks and receivers. So it's different, but the goal is to be productive and win football games, so that hasn't changed.
We're a week into Training Camp and I feel great. I know that my health is a constant topic of conversation and that reporters ask me all the time how I feel. I don't expect that to change. I understand how it works. Everybody is interested in how I feel and how I'm going to do this year and I appreciate that. I'm in Philadelphia and we have a lot of media covering the team and they want the best story possible. My job is to stay healthy, work hard and play at a high level and I feel like I've done that through camp so far.
When I'm watching film after practice and seeing how it's all coming together, it's really exciting. We are light years ahead of where we were last year at this point. It's not even close. The familiarity in the offense is far beyond last year. You see how much Nick Foles has improved. LeSean McCoy is another year ahead. I'm a year ahead of the classroom work and my comfort in the scheme. We're so much faster as a group. Every day we push and work hard and improve and when I watch it after practice, I can't help but get really excited about what we have as a group."