As the Eagles continue through the next couple of weeks working on the field together and learning the same (new) language, Nate Allen looks around and doesn't much that's the same as when he was a second-round draft pick in 2010.
"When you don't produce, you expect changes, so this isn't much of a surprise for me," said Allen. "I'm just excited that we have a great group of guys and great coaching and that we're making progress."
That progress is measured by the way the players are communicating, by the spots they are reaching in these non-contact practices and by the technique they are learning from the coaching staff. Really, the truth comes when the pads go on and the play is live.
Until then, we wonder how it is all going to work out with a secondary that struggled badly last season and has been remade for this year. Allen is the most-experienced Eagle in the secondary, a second-round draft pick the same April that Kurt Coleman came on board in Round 7. They were the starters at safety last season, a tumultuous situation with coaching upheaval, scheme changes and blown assignments.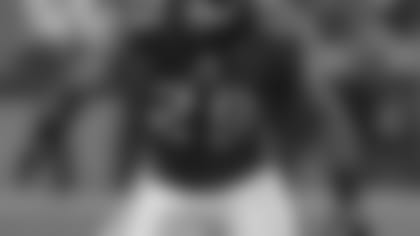 So the Eagles made changes. Lots of them. They allowed starting cornerbacks Nnamdi Asomugha and Dominique Rodgers-Cromartie to leave via free agency and signed Cary Williams and Bradley Fletcher and then used a seventh-round draft choice on Brandon Poyer. They kept Allen, Coleman and Colt Anderson at the safety spots, but free agency yielded Kenny Phillips and Patrick Chung, and the Eagles used a fifth-round draft pick on Earl Wolff.
So there is change. And competition. Plenty of it.
"That's what you want and that's what we're seeing said defensive backs coach John Lovett. "We want to see what we have so they're getting a lot of reps, a lot of work and I like the way this group is responding. We have to make sure we have great communication and teamwork."
The makeover in the secondary was anticipated after the meltdown of 2012. The Wide 9 front was not kind to a secondary that too often found itself in the open field trying to make tackles. Allen, who had shown flashes of taking his game to the next level in 2011 once he recovered from his knee injury suffered in his rookie season, took a step back in '12. He knows it. Allen is working his tail off to get back to where he was, and then some.
"There have been some rough patches. I know it. I'm not where I anticipated myself being in my fourth season in the league," said Allen. "The only thing I can do is show up every day and work hard, learn as much as I can and get comfortable in the defense and then go out there and help the team win. That's what matters. I'm here to help the team win and if I don't do it, there are plenty of other quality players to do just that.
"We have a lot of great competition here and it's bringing out the best of all of us. I think it's gone great. I feel good in the defense. It's a day-by-day thing. We're not rushing anything out there. We're learning step by step."
Chung and Phillips are healthy after having some injury concerns in the recent past, and they are healthy now. If they can play at the high level at which they have played in their NFL careers, the secondary should take a huge step forward. But there are no guarantees of either earning a starting spot. Coleman and Allen and Wolff, along with special-teams ace Anderson, are pushing for time, too.
At the cornerback spots, Williams and Fletcher were signed as free agents to play, and Lovett likes the physical nature of each. There is a lot of "new" at cornerback, and a lot to prove with some young players who have an opportunity to step up and win playing time.
"Everything is open," said Chung. "There is nobody out there thinking of anything other than learning every day and making sure we're all together in this defense. That's what we're doing now. We're learning the basics. Once the pads go on, we will see just where we are and we'll have some kind of idea of what we're all about as a secondary."