The clock is ticking, Eagles fans.
On April 30th, the NFL Draft will kick off from Chicago, as NFL Commissioner Roger Goodell announces the latest class of NFL talent. To make sure that you're all set for when the Eagles are on the clock for the first time, we're counting down each day with look at each number from 100-1 and the significance that the number holds in Eagles history.
Without further ado, let's continue the countdown … This season, the Eagles' defense excelled in the third quarter. The Birds allowed just 84 total points in the third quarter of their 16 games, far and away the best quarter for the defense. In the first, second, and fourth quarters, the defense allowed at least 103 total points. But when it came to the first 15 minutes after halftime, defensive coordinator Bill Davis's unit tightened up.
The defense held opponents scoreless in the third quarter five times this year, and held opponents to a touchdown or less 12 times. In fact, from Week 6 through Week 12, the Eagles allowed just 16 points in those six third quarters. Four times, they shut their opponents out. This year, whether it was halftime adjustments or just the quick breather, there was just something extra special about the third quarter for the Eagles' defenders. First Eagle To Wear No. 84: E Larry Cabrelli (1941-1947)
Current Eagle Wearing No. 84: WR Will Murphy (2013-present)
TE Keith Krepfle (1975-1981)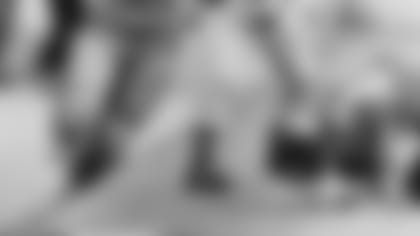 The man with the funny last name, Keith Krepfle had a solid seven years in the city of Philadelphia. After a productive three years at the University of Iowa, Krepfle was drafted by the Eagles in the fifth round of the 1974 NFL Draft, and for the first two years of his career, he started just one game and caught seven passes.
But in his third year with the Eagles, Krepfle broke out. In 1977, he started 14 games, caught 27 passes for 530 yards and three touchdowns, and never looked back. He reeled off five straight seasons of at least 20 catches, including the high point of his time in the NFL in 1979 when he caught 41 passes for 760 yards, the second-most yards on the team.
The very next season, Krepfle was part of the Eagles' first Super Bowl appearance. Krepfle was the only Eagle to catch a touchdown, snagging an eight-yard score in the fourth quarter from quarterback Ron Jaworski.
He played his final season with the Eagles in the year after the Super Bowl, the 1981 season, catching 20 balls for 210 yards and a career-high five touchdowns.