The clock is ticking, Eagles fans.
On April 30th, the NFL Draft will kick off from Chicago, as NFL Commissioner Roger Goodell announces the latest class of NFL talent. To make sure that you're all set for when the Eagles are on the clock for the first time, we're counting down each day with look at each number from 100-1 and the significance that the number holds in Eagles history.
Without further ado, let's continue the countdown… The Eagles scored 11 return touchdowns in 2014.
The 11 scores are the third-highest single season total in NFL history, and the 10 different players who scored on those returns are an NFL all-time high. Whether it was blocked punts, punt, kick, interception or fumble returns, the Eagles found a number of ways to score without their offense ever taking the field. First Eagle To Wear No. 11: B Lee Woodruff (1933)
Most Recent Eagle To Wear No. 11: WR Josh Huff (2014) (Huff has switched to No.13 for the 2015 season)
QB Norm Van Brocklin (1958-60)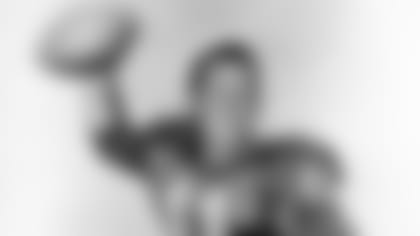 The Pro Football Hall of Fame Class of 1971 features some of the most iconic names in the history of the sport. Jim Brown, Y.A. Tittle and Vince Lombardi were among that group. So too was arguably one of the greatest quarterbacks to ever wear Eagles green – Norm Van Brocklin.
The Dutchman spent the majority of his career with the Los Angeles Rams, playing there from 1949-1957. With the Rams, he had a record of 42-20-3 and was a six-time Pro-Bowl selection, but after the 1957 season, a rift between him and the front office ended with the quarterback being traded to the Eagles.
In Van Brocklin's first season in Philadelphia, the Eagles went 2-9-1, but the fiery signal-caller led the Eagles to a 7-5 record in the following season of 1959, the team's first winning season for the Eagles in five years. Then came the magical season of 1960, when the Eagles went 10-2 and defeated the Green Bay Packers to win the NFL Championship. That game would be Van Brocklin's last in the NFL. He was a Pro Bowl selection in all three of his seasons with the Eagles, finishing his 12-year career with nine Pro-Bowl honors.
After the 1970 season, Van Brocklin became the first head coach for the Minnesota Vikings, coaching there for six seasons before spending seven more years on the sidelines as the head coach of the Atlanta Falcons. In just 36 games with the Eagles, Van Brocklin accrued 7,497 passing yards, the ninth-most in franchise history. He may be remembered most for his 35-yard touchdown pass to Tommy McDonald on December 26, 1960, which helped lead the Eagles to the top of the football world.