On paper, tight end Brent Celek had his best day as a pro in the NFC Championship Game loss to the Arizona Cardinals last Sunday.
As a football player, Celek's day couldn't have been any worse.
Celek came up huge, catching a game-high 10 passes for 83 yards and two touchdowns in the 32-25 loss at University of Phoenix Stadium. But he didn't accomplish what he ultimately wanted and he didn't like the taste that was left lingering in his mouth.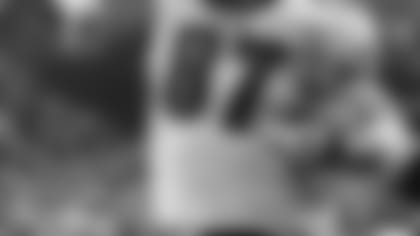 Celek had an Eagles playoff record 10 catches against the Cardinals
"It's heartbreaking," Celek said. "Honestly, I don't care about the numbers. I wanted to win for these veterans that have been here. I wanted to go to the Super Bowl. That was the goal. Honestly, I do not care about the stats at all. I just wanted to win."
Much like the Eagles, Celek had an average start against Arizona, catching just five passes for 27 yards in a first half that left the Eagles in an 18-point hole.
Even though the Eagles were settling for field goals while the Cardinals scored touchdowns, Celek said he felt like the offense had accomplished some good things in the first half.
"I don't think we made very many adjustments," Celek said. "I think we were running the ball (well) against them. We were driving it, we just happened to get field goals instead of touchdowns. We just had to finish there in the red zone."
The Eagles did just that in the third quarter.
Celek's first touchdown, a 6-yard pass from quarterback Donovan McNabb, came with less than five minutes left in the frame and cut the Eagles' deficit to 24-13.
After the Eagles' defense forced the Cardinals to go three-and-out, McNabb guided the offense into Arizona territory before connecting with Celek once again, this time on a 31-yard touchdown catch-and-run that pulled Philadelphia within four.
It took McNabb took just four plays on their next drive to give the Eagles their first lead of the game. He found rookie receiver DeSean Jackson for a juggling 62-yard touchdown pass that seemingly erased all of the team's earlier mistakes.
Suddenly, the Eagles thought they were going to win the game.
"Everyone was excited that we took the lead," Celek said. "I think we thought the whole second half that we had the momentum and that we could win. You have to give credit to Arizona they played a good game too."
Especially on its ensuing 14-play, 72-yard game-winning drive that propelled the Cardinals into the Super Bowl. After Arizona regained the lead, the Eagles were left scrambling to get into scoring position.
"I thought we were moving the ball well," Celek said. "We got out there and missed four plays. We just have to execute better."
So now it's back to the drawing board for the Eagles, who Celek thinks is on the cusp of a championship. One thing is certain: this loss will stick with Celek for a long, long time.
"I think so," Celek said. "I think we showed (we're a championship-caliber team) at the end of the year. It stinks. We came up short. It's the worst feeling I've ever had when it comes to football. I never want to have this feeling again."