Celebrity Corner appears each week during the 2013 season, featuring Eagles fans who have gained fame in their careers of sports, entertainment and popular culture. Our debut columnist: Jim Cramer, host of CNBC's Mad Money and a co-founder and chairman of TheStreet.com …
I became an Eagles fan long ago when I was in high school selling Yoo-hoo, the chocolate drink, at home games. That's when the Eagles really became deeply ingrained in my blood, along with the fact that running back Tom Woodeschick lived down the street from me. People forget how fabulous he was. Woodeschick played for Eagles from 1963-71 and ranks ninth in franchise history with 3,563 rushing yards.
The game was always on in my house and my parents loved the Eagles, but we couldn't afford tickets. So when I had a chance to work at the games, I jumped at it.
As the years went by and my career did well, I had the means to go get season tickets, and I've had them since 1987. Of course, when I'm at the game I'm also listening to the radio and Merrill Reese and Stan Walters and now Mike Quick. Any time there is an Eagles game, whether I'm at the game or watching on television, I listen to Merrill.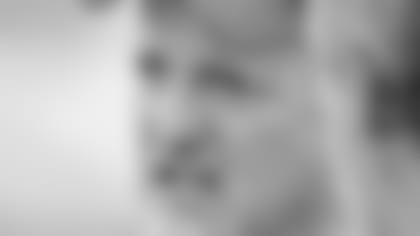 I happened to be alive when the Eagles won the NFL Championship in 1960 and because my father talked endlessly about Chuck Bednarik, I've not felt as aggrieved as those born after 1960 and who are chasing a Super Bowl. The Eagles have won a championship in my lifetime, so somehow that pacifies me just a little bit. I know a Super Bowl is everything, but I regard that Championship as a forerunner of the Super Bowl.
That said, Andy Reid's years as a head coach brought me five trips to the NFC Championship and one Super Bowl appearance, and I've never complained about the experience of being a fan. The highlight of my career as a fan is the day in Jacksonville, which I was able to attend, when the Eagles played in the Super Bowl. I had a great time that day, even with the pain of losing the game.
I feel this way: You don't have to win everything in order to love the Eagles. We've had a lot of wins, and when it happens, and I know it will, winning that Lombardi Trophy is going to be the greatest celebration of all time.
We are all in a new era, and I'm excited about this team very much. I had the chance to go to Training Camp at the NovaCare Complex and it was a great experience, and I met Chip Kelly there. I love the guy. He said to me that he hoped the team has as much energy on the field as I bring to "Mad Money," so of course I love the guy and I'm a huge Chip fan. He was delightful. Chip thanked me for being a ticket holder and it has made me feel delightful ever since. I loved it. I love him. I can't wait to see his team at Washington to open the season.
I'll be watching on Monday night, and as usual, I'll be watching by myself. I have Merrill and Mike on and I watch on TV and I demand to be alone. Actually, nobody wants to be with me when I'm watching an Eagles game. People think I ruin the fan experience and they get very mad. On every dropped ball, with every missed tackle, I'm up and yelling. Whenever Merrill raises an eyebrow – and he does it through the radio – I get loud and upset. I prefer to be alone and if we lose, I'm down. I do play fantasy football, so that saves me. When we win, I'm ecstatic and that feeling lasts for days.
So what to expect for this season? It's not necessarily about wins and losses with me this year. It's about building the foundation for the future. If the Eagles win 6 games, and that's 50 percent more than last year, then I'll be in heaven. I'm in it with Chip and I say this: "Bring on the Redskins!"