Leave it to the Eagles wide receivers to shake everything up once things had finally started to settle down.
Hank Baskett, the Eagles' third-leading receiver, sprained his MCL in last week's win against Cleveland at Lincoln Financial Field, which means the lineup could welcome back Reggie Brown, who's been a healthy scratch in back-to-back weeks, offensive coordinator Marty Mornhinweg said Thursday.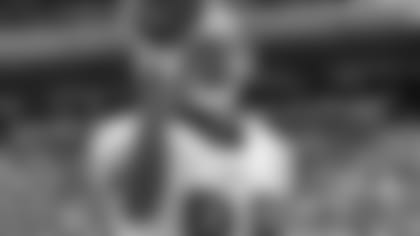 WR Reggie Brown has been inactive for the last two games but could play Sunday
Couple Baskett's absence with the fact that Kevin Curtis hasn't practiced all week, and the Eagles could be forced to get creative with their packages. Recently, the Eagles have been activating only five wide receivers in order to get fullback Kyle Eckel, their short-yardage specialist, on the field.
"The guys are doing everything possible to make it to this football game," Mornhinweg said. "Reggie will play probably quite a little bit more and maybe even start the football game."
Brown's fall has been one of the most perplexing stories in a season full of them for the Eagles. Brown seemed primed for breakout campaigns in both 2007 and 2008 after two solid seasons to start his career, but he never rose to the expectations set on him. And a hamstring injury suffered in the preseason deactivated Brown, who started 14 games alongside Curtis in 2007, for the first two games of the 2008 campaign.
And those two games were the only window rookie DeSean Jackson needed to engrain himself permanently into the rotation. Jackson leads the Eagles with 58 catches for 852 yards.
So far in 2008, Brown has caught just 13 passes for 192 yards - both totals rank 10th on the team.
But Brown could get another shot this weekend.
"Reggie doesn't need to show me anything. He's a good football player. I told him a while back that he has to keep this thing going and get his reps and catches in practice and spend some extra time because we are going to need him," Mornhinweg said. "We will need him at some point and quite possibly this week we are going to need Reggie."