Hey, we won. And we needed that one, man. Anytime you lose, you can't forget about it until you finally get back on the winning track. And when you get to that point, you feel like you can get a winning streak started. And at this point, we need that winning streak to start. To be honest, we can't afford to lose any more games if we want to get in the playoffs. Really, these are the playoffs. Our playoffs start now. Lose, and you're out.
Now, as you all know, I was on a 1-15 team in Miami last year, so that next win to get you going on a run never came. It's certainly nice to be on a team that has a winning record, but you actually want that record to mean something come the new year. It really won't be anything to me if we're not in the postseason. If we're sitting on the couch on January 1, it's really not all that different from last season. Obviously, you feel like you've made more progress towards getting there, but getting there isn't the ultimate goal. That goal is a championship, and you can't win one of those without getting to the playoffs.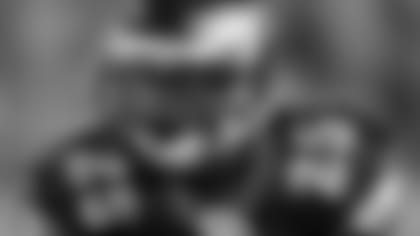 RB Lorenzo Booker
We understand that we have to take it one day, practice and meeting at a time. We have absolutely no room for error. None. The Giants, they have a lot of room for error. The Cowboys and the Redskins don't have very much, but they have more than we do. We have none. Bottom line. We're in a tough situation, but I feel like we've responded well to them all season. We got blown out in Baltimore but we came back and beat a really good, playoff-bound team. Now, we get a lot of rest and should have some injured guys back healthy. We need to take the mentality we took against Arizona on Thanksgiving into New York this weekend.
Personally, I was able to get some action against the Cardinals, and that felt good. I feel like I took advantage of every carry I got. I've got to take the things I did well and build on them, and take the things I did poorly and learn from them. But whatever I did doesn't really change my approach in practice this week. Like I said, it's got to go one game, one practice at a time. I forgot about that game on Saturday, really. What I did last week doesn't mean anything.
Now, about our chances. I feel good because I don't think a lot of teams truly feel they can win every game if they play to the best of their abilities. They'll say it, but I don't necessarily believe that's a fact. But I definitely believe this is one of the teams that can be honest in saying we can win every game, and that being a factual statement. You saw what we did out there last Thursday. We've got the coaches and players that can go out there and really get things moving as a unit. We can get the job done.
But it's going to be a challenge. We're going into a situation on the road, where the Giants, to be honest, don't lose. But it's a division game. By the numbers, it really doesn't look like we should have scored 31 points last time, but we did. We took advantage of mistakes. And I think we can still do the same thing in New York because everybody has to focus more. Playing on the road really isn't as bad as a lot of people make it out to be. That's where you feel like, ""It's me against the world."" That's where you find out if you really have a team. Coach Reid will have us in the bubble with the mock crowd noise at some point this week. We'll prepare. We can put it all together. If we do it, even against New York, it's tough for anyone to beat us.