Alumni Alley runs each Monday throughout the offseason on PhiladelphiaEagles.com and features a former Eagle who writes about his time in Philadelphia and his perspective after his NFL career ended. This week: Former defensive tackle Darwin Walker, who played for the Eagles from 2000-06 and was a starter for the NFC Championship team in 2004. With the Super Bowl slated for this Sunday, Walker writes about his Super Bowl experience with the Eagles. Walker has had a successful transition to his life after football as an engineer and media personality. Follow Darwin on Twitter: @TheRealDWalker*
Welcome to Super Bowl week, which brings back all kinds of memories for me from our 2004 team that won the NFC Championship and played in Super Bowl XXXIX in Jacksonville, Fla.
It was a week and an experience that I have never forgotten and that I will never forget.
The Super Bowl experience was the No. 1 best and the No. 1 worst experience of my football career. I wouldn't take it back for anything. It was beyond my wildest dreams to reach the game, and then to lose it, and the resulting feeling, it was crushing.
Football has always been something I've loved. When I was a kid, I used to watch the Super Bowl with my brother and my father and I told my dad that I would someday play in that game. It was a statement I made when I was a teenager, and it came back to me on gameday, along with so many other emotions.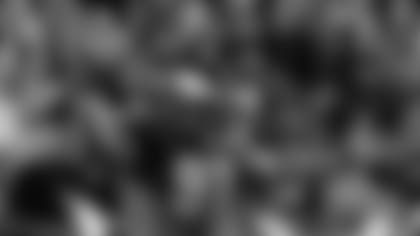 I remember walking through the tunnel from the locker room to the field, with the smoke filling the air, with Presidents Bush and Clinton in attendance for the game, with Alicia Keys singing the National Anthem, with Tsunami relief a big part of the event, with superstars there, and the moment just hit me.
It felt like an outer-body experience. You're running onto the field and all you see is the flashbulbs. At kickoff, everyone must have been taking a picture, because the entire stadium lit up with camera flashes. It was incredible. I thought back to those days when I was 13 years old and I was watching on television at home. I had lived up to the words I said to my father.
They say that you settle in after the kickoff and that it's just another football game. That's not really the way it was for me. I played on pure adrenaline the entire game. It was the only game I ever played when I didn't get tired, not one bit. I played a good game, made a lot of plays and recovered a fumble when quarterback Tom Brady was sacked. I was so jacked that day; I felt that I could accomplish anything.
When we lost 24-21, though, it was as if someone had put a needle in me and deflated everything that I had in me. I was emotionally and physically exhausted. We had worked so hard to reach that point and we were one game away from winning the Super Bowl.
The first time I watched the game was on NFL Network, last year. That's how long it had taken me to actually watch the game again. I was that distraught about losing the game. It was that devastating. We were proud of the accomplishment of reaching the game, but losing the game was absolutely crushing. In fact, I saw Brady when the Patriots practiced against the Eagles last summer at the NovaCare Complex and I went up to him and told him I was still upset about the loss. He understood. When you've been there, you understand.
I have the actual football that I recovered, the cleats I wore as well as my jersey and my helmet and shoulder pads from the game. It was a very special experience.
Of course, like every player, I thought we would go back to the Super Bowl. It didn't happen. It takes a great deal of luck and good fortune, and you have to be healthy and an outstanding team. Almost every year there is a fluke that allows a team that may not be as good as the others to reach the game. This year, in fact, is the first year that I can remember when the four teams in the conference championship games were the best in their respective conferences. I picked all four of those teams prior to the year to reach that point.
It's an experience to treasure. The fans are great. The event is larger than anything you can ever imagine with the media and the schedule and the intensity of the game. It is something never to be taken for granted. It's hard to reach the Super Bowl, extremely difficult to win the game, and for most of us, a once-in-a-career moment.