Head coach Chip Kelly announced Wednesday that fourth-year safety Nate Allen will start for the Eagles in the season opener against the Washington Redskins. The competition for the starting job opposite Patrick Chung, though, is far from over, as Kelly said rookie Earl Wolff will get playing time on defense in his first NFL game.
Normally, that might serve as a caution to Allen to avoid becoming complacent in his starting role. But after ping-ponging in and out of the starting lineup throughout his first three seasons with the team, Allen needs no such warning.
"That's always," Allen said in the locker room following practice. "And that's everybody. You have to come into practice like it's a game.
"I've been through it before. I just always come to work regardless of what the situation is. That's me. You always have to work for your spot. If you get complacent, that's when things can go bad for you."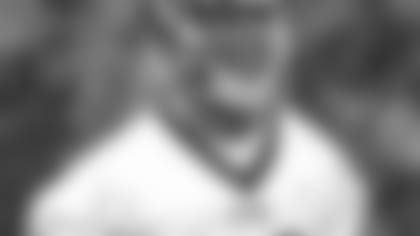 Meanwhile, Wolff, knowing that he'll have an opportunity to impress on defense, remains on the prowl.
"I just try to take advantage of every opportunity that I'm going to get in the game and, of course, in practice," said Wolff. "Honestly, I'm just ready for my first NFL game Monday night. Show the world what I can do."
How the rotation will work remains to be seen.
"It's not a special package where we have an 'Earl Wolff defense,'" Kelly said. "We're just going to play them. I don't know the exact rotation. It's not a set thing. But we know we've got to get Earl in at safety."
"I'm not exactly sure," Wolff added, when asked if he knows the plan for his playing time on defense. "I'll be out there for a couple series, most likely in the first quarter. That's why I'm looking forward to taking advantage of every opportunity that I get."