Regarded as one of the deepest positions in the 2022 NFL Draft, no matter what your favorite NFL team is looking for at tight end, chances are they'll be able to find an option this spring.
These are the players who analysts expect to see perform best in the athletic testing portion of the workout.
Greg Dulcich, UCLA – A converted receiver who has only been playing the tight end position since 2020, Dulcich (pronounced "Dull-sitch") flies out of his stance and was a threat at all three levels of the field as a pass catcher.
Isaiah Likely, Coastal Carolina – Likely is another converted receiver who made the move to tight end in college. He caught 89 passes the last two years and averaged over 15 yards per reception in his career in large thanks to his game-breaking speed and athleticism.
Jalen Wydermeyer, Texas A&M – Wydermeyer is a 3-year starter in the SEC and was twice a finalist for the Mackey Award as the top tight end in college football. A graceful athlete who can impact the deep part of the field, the junior has the makings of someone who should test well in Indianapolis.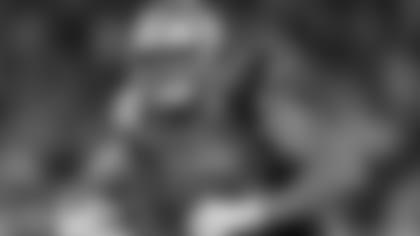 These position drills are meant to make these players uncomfortable, and for a lot of these players, blocking is not something they're used to doing. Here are some things to take note of in these bag drills on the field:
When these tight ends strike the bags, look for explosiveness out of their stance, some knockback on the bag, and finally some violence through contact. Ideally, if the microphones are turned up on the field, you should be able to hear the "thud" on contact!
Here are the players who have a chance to shine in these drills.
Trey McBride, Colorado State – Viewed by many as the top tight end in the class, McBride catches everything that hits his fingers and works hard as a blocker.
Jeremy Ruckert, Ohio State – Regarded as one of the best blockers in the class. He caught 54 passes in four seasons, but looked smooth as a receiver at the Senior Bowl.
Cade Otton, Washington – A four-year starter who missed out on a Senior Bowl invite due to injury, but presents one of the more well-rounded games of the group with strong hands and a finisher's mentality in the run game.
Jake Ferguson, Wisconsin – Ferguson went to the Senior Bowl and has proven over his career to be a viable two-way threat at the position, rarely putting the ball on the ground while also serving as a strong, tenacious blocker.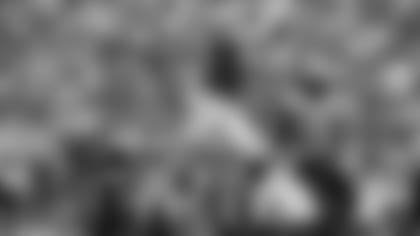 All of these players have great stories to tell, but who has taken the most unique journey to get to this point?
Trae Barry, Boston College – Standing 6-foot-6 with a wingspan that would make a pterodactyl blush, Barry was a converted high school quarterback and wide receiver when he arrived at Jacksonville State in 2017. He went on to become an FCS All-American there before transferring up to Boston College in 2021 and averaging over 17 yards per catch for the Eagles this fall.
Connor Heyward, Michigan State – The son of NFL legend Craig "Ironhead" Heyward, Connor's older brother Cam has been a star defensive lineman for the Pittsburgh Steelers for most of the last decade. The versatile fullback/H-back has done it all for the Spartans over his five-year career in East Lansing.
These are the players with a special tie to the City of Brotherly Love or to the Eagles that you should keep a close eye on.
Grant Calcaterra, SMU – Calcaterra burst onto the scene in 2017 with the Oklahoma Sooners but tailed off because of injuries (which eventually resulted in him stepping away from the game in the 2020 season). In his final campaign in Norman, he caught passes from Eagles quarterback Jalen Hurts. Calcaterra also graduated from Santa Margarita Catholic high school in California, the same school as former Eagles wideout Brian Finneran.
Jeremiah Hall, Oklahoma – Like Calcaterra, Hall also worked with Hurts at Oklahoma in 2019, his first season cracking into the starting lineup. Hall caught 16 passes for 169 yards and three touchdowns from Hurts that year on his way to being named second-team All-Big 12.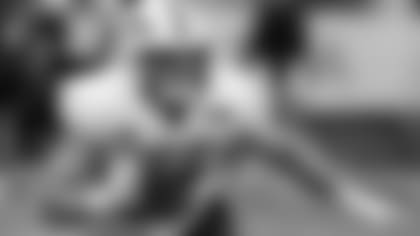 Everyone else who will take part in the events in Indianapolis (in alphabetical order):
Austin Allen (Nebraska), Chase Allen (Iowa State), Daniel Bellinger (San Diego State), Peyton Hendershot (Indiana), Curtis Hodges (Arizona State), Charlie Kolar (Iowa State), James Mitchell (Virginia Tech), Chigoziem Okonkwo (Maryland), Teagan Quitoriano (Oregon State), Cole Turner (Nevada), Jelani Woods (Virginia)
We get to read all about the measurements for all these players over the next few weeks, but wouldn't it be nice to have some context? What is considered a "good" 40-yard dash time? What about arm length? The broad jump? Here's what the average player drafted at each position has looked like over the last decade (based on my own personal research).
Unofficial 40-Time (Stopwatch): 4.69 seconds
Official 40-Time (Laser): 4.74 seconds
10-Yard Split: 1.63 seconds
3-Cone Drill: 7.14 seconds
Short Shuttle: 4.37 seconds