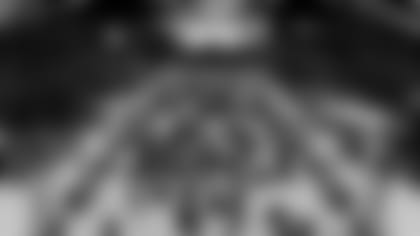 The NFL Draft has offically come full circle.
The very first NFL Draft was held at the Philadelphia Ritz-Carlton Hotel back in 1936, and now, 81 years later, the 2017 NFL Draft is back in Philadelphia.
The NFL Draft will be held in Philadelphia from April 27-29, with the NFL transforming part of the Benjamin Franklin Parkway into the NFL Draft Experience, a free (yes, free!) expansive outdoor football festival. On Tuesday, a press conference was held outside the Philadelphia Museum of Art to highlight exactly what the Philadelphia draft experience will look like.
Here are the four most important things for fans to know ...
NFL Draft Experience hours of operation will be as follows:
Thursday, April 27:Noon to 11 PM
Friday, April 28:Noon to 11 PM
Saturday, April 29:10 AM to 6 PM
Ticketing info is still being finalized by the NFL and more details will be released in the coming weeks. While the NFL is handling the entire ticketing process for the NFL Draft, there will be some unique opportunities to take in the experience, like participating as a seat filler in the theatre and plaza area. Seat filler requests need to be submitted in advance and that can be done by visiting www.1iota.com. Additionally, information about parking will be communicated once details are finalized by the NFL. Keep an eye on PhiladelphiaEagles.com for all the latest NFL Draft information.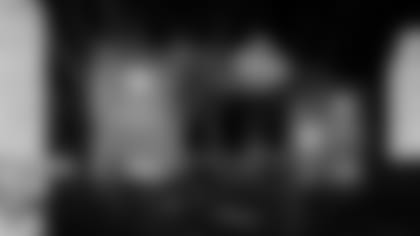 3. What Else Is There To Do At The NFL Draft Experience?
Aside from seeing firsthand where the newest class of NFL players will be headed for the start of their career, there will be plenty of other things to do around the Parkway during the Draft - from a Combine Corner, which will allow fans to run the 40-yard dash and test their other athletic skills, to an NFL Virtual Reality experience and NFL replica locker rooms. Plus, the NFL Draft Experience Tailgate will feature menu items from some of Philadelphia's best restaurants. It's safe to assume cheesesteaks will be available. 
Philadelphia is, of course, a city known for its prominent role in American history. So with the NFL Draft in town, it's the perfect time for fans of all teams to take in some NFL history. Historic Pro Football Hall of Fame exhibits will be on full display. Fans can even make a digital version of their own Hall of Fame bust.
4. Who Will Make Up The Newest Class of Eagles?
The Eagles made a huge splash at last year's NFL Draft in Chicago, drafting Carson Wentz with the second-overall pick. What will the Eagles do this year with either the 14th or 15th pick (which will be determined by a coin toss this Friday)? You can be there as the newest Eagles walk up the museum steps and shake Commissioner Roger Goodell's hand.