It's the offseason. Things are slow. So each week, we'll take a look back at some of the highlights from the season that was inside the Wulf's Den. This week, we travel back in time to our interview with a precocious rookie kicker who would go on to reach Pro Bowl heights. No surprise, considering his background ...
Bo Wulf: So it's an honor to be talking to you and I come in peace. Tell me a little bit about your journey, obviously it's been a long road coming here.
Cody Parkey: Yeah, everything before I got here just kind of set me up for success here and just kind of taking it still day-by-day and still trying to get better every day.
Wulf: How did you get to Philadelphia?
Parkey: How? Let's see, I got traded and then they called me when I was on my way heading to Auburn – well I was released and then traded so I was heading to Auburn to go train some more and then got the call, played in the game the same day that I landed. So, pretty unique.
Wulf: Did you come by yourself or did anybody come with you?
Wulf: And what would you say has been the biggest adjustment?
Parkey: The biggest adjustment really is nothing. I mean, everyone's brought me in but getting used to Donnie and Jon, that only took a couple days because they're very good at what they do. Nothing was too hard.
Wulf: Do you think it's unique that you fit in so easily?
Parkey: I mean, I think I'm a likable guy. I don't think there's anything to – I mean I'm sure somebody doesn't like me out there but I think for the most part I try not to get on people's bad sides.
Wulf: What's the weirdest part of being here?
Wulf: Well what do you miss most about home?
Wulf: So tell me a little bit about Jupiter.
Parkey: Well, it's home to a lot of famous golfers, Tiger Woods, Phil Mickelson, I think Rory McIlroy, people like that.
Wulf: Wow, I had no idea.
Parkey: Yeah, they have places down there so there's a lot of good golfing.
Wulf: Gas is a pretty big deal there right?
Parkey: Yeah, it's like four dollars.
Wulf: What do you call people from Jupiter?
Parkey: Floridians? Nothing special.
Wulf: Do you have any special powers or anything because you're from Jupiter?
Parkey: Yeah, I can kick the ball pretty far.
Wulf: OK, but you can't read my mind or anything?
Parkey: Well, I wasn't going to tell you that, but yeah.
Wulf: What am I thinking right now?
Parkey: When is this interview going to be over.
Wulf: Am I going to remember this conversation or are you going to like wipe my memory?
Parkey: No, I think you have to write the article so I'm going to let you remember it for a while.
Wulf: Oh good. Last question, is there life after death?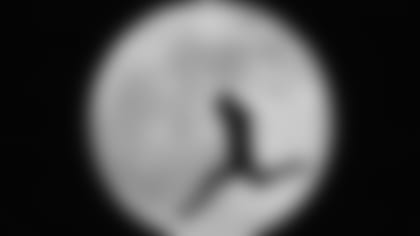 Now, since it's Valentine's Day eve, it's only fair that we also turn the clock back to November 2013, when we surveyed the Eagles locker room to talk about their celebrity crushes. Here's to wishing them luck on Valentine's Day ...
Donnie Jones wouldn't answer the question. Too dangerous, he said. The same went for James Casey and Casey Matthews and Jason Avant. Bryce Brown took a different route.
"My wife," Brown said with a laugh. "That's my celebrity crush."
Brown may only be in his second season, but he appears to have picked up some veteran moves already. Indeed, some players in the locker room chose to plead the fifth when asked to identify their celebrity crushes, and who can blame them.
Then again, if you're a locker room leader like DeMeco Ryans, you can forge your own path.
"You know they have their picks too," Ryans said, dismissing any sense of trouble. "I can't give you one of those cliché Beyonce answers, it's got to be something else. What's her name? She's in that new movie Best Man's Holiday. Regina Hall. That's my pick."
And so the ball got rolling. Cedric Thornton, also happily married, quickly identified Alicia Keys as his celebrity crush, adding that "My wife already knows."
"I don't have one now if that's what you're asking," said a cautious Matt Barkley. "Growing up? Probably Blake Lively because she looked like my wife."
While some players worried about the homefront, others took the opportunity to request matchmaking services.
"Make sure it gets to her because she might be single," said Vinny Curry. "Nia Long."
Alas, according to Wikipedia, Long is off the market.
"I have a few," said Najee Goode. "First one, Scarlett Johansson. Christina Milian. And then I would have to say Meagan Good. Christina Milian, Scarlett Johansson and Meagan Good. Tell them I need a date. Tweet it, then tweet at me. Oh you know who else? Adriana Lima. She's the number one. Hold on, take it back. Stacey Dash number one. Mine goes Stacey Dash, Scarlett and I'm going to still keep Meagan Goode."
With a wide net of diverse answers, the most popular mention was Johansson, who received four votes. Well, sort of.
"Probably Charlotte Johansson," said Lane Johnson. "Scarlett. I don't know why I say Charlotte every time."
Locker neighbors Damaris Johnson and Curtis Marsh are set to fight over Eva Mendes, who also received a vote from Michael Vick. They'll have to reportedly go through Ryan Gosling to win her affection though. Brandon Boykin, Michael Bamiro and Evan Mathis each chose Katy Perry, while Meagan Good received three votes as well.
Celebrity crush was such a popular topic that it extended beyond the players. Dignified members of the assembled press provided the objects of their desires as well.
"It used to be the girl from Entourage, Emmanuel Chriqui," said noted Television connoisseur and purveyor of Birds 24/7 Sheil Kapadia. "But now I'd say Cece from New Girl (Hannah Simone). Put me down for her. I want to go off the board."
Now, the Wulf's Den is nothing if not fair. So we needed some opinions from the other side.
"Hugh Jackman's up there, he's kind of older," said Rachel Appel Micali of Comcast Sportsnet. "Matthew McConaghey. Brodie Jenner. I'll go with him, the other one's are kind of older."
PhiladelphiaEagles.com's social media maven Katie Tang chose to announce her answer in GIF form. Finally, the Philadelphia Inquirer's Zach Berman provided a sincere wish for the future.
"Mila Kunis. That's my girl. If this get published and she reads it, I'll give her my cell phone number," he said. "Isn't she dating like Ashton Kutcher? He's got nothing on me.
"I'm hoping she sees this on PhiladelphiaEagles.com, dumps Ashton Kutcher, Googles me, Facebooks me."
Here are the rest of the answers from the locker room …
Damion Square – Jessica Alba
Mychal Kendricks – Cassie
Dennis Kelly – Scarlett Johansson
Clifton Geathers – Dominique Hourani
Brandon Boykin – Megan Fox, Katy Perry and Kelly Rowland
Jon Dorenbos – "I've always been a Jennifer Aniston guy, but that's boring. You know what? Denise Austin. 1980's, 7:30 AM on ESPN. I was in junior high and she was the fitness aerobics chick on ESPN and they'd always be on the beach in these exotic locations. We had a date every morning at 7:30."
Emmanuel Acho – Paula Patton
Zach Ertz – Scarlett Johansson
Jason Kelce -- "Who was the girl in Saved By The Bell? Kelly Kapowski. Not Tiffani Amber-Thiessen, just go Kelly Kapowski. I don't really care about her outside the show."
Cary Williams – "Beyonce. I've seen her in person and it's just like it is on TV."
Patrick Chung – Paula Patton
Julian Vandervelde – "Right now? See it changes every time a new Marvel movie comes out. I'm going to go with, oddly enough, Aubrey Plaza. Not quite as mainstream. There are a variety of reasons, but yeah mostly because of Parks & Recreation and Scott Pilgrim Vs. The World."
Fletcher Cox – "Gabrielle Union. Make sure you tag her in it."
Will Murphy – Carrie Underwood
Roc Carmichael – Wilona from Good Times
Connor Barwin – "I have too many of them. Celebrity? Do they have to be real big celebrities? Probably Ashley Sky and Emily Ratajkowski (from the Blurred Lines video)."
Earl Wolff – "Meagan Good. I used to love Meagan Good. Tell her to find me. I'm here."
Keelan Johnson – Kendra Wilkinson
Matthew Tucker – Kim Kardashian
Travis Long – Jennifer Aniston
Brandon Graham – Angela Simmons
Brent Celek – Angelina Jolie
Chris Polk –Iggy Azalea
Colt Anderson – "I have a couple. Can I give you like a top 5? Halle Berry, Jennifer Aniston, Selena Gomez … Erin Andrews and let's go Serena Williams."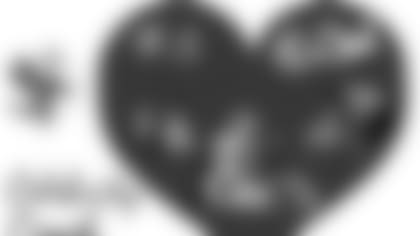 ](http://prod.static.eagles.clubs.nfl.com/assets/docs/1230x900_Crush.jpg)