As the regular season and the calendar year come to a close, it is time for reflection. Here at the Wulf's Den, that means looking back on our preseason prediction that the 2013 Eagles would threaten the franchise record for rushing yards in a season. With plenty of thanks to last week's 289-yard performance on the ground, the Eagles now have a very legitimate chance of topping the mark set by Steve Van Buren and the 1949 Championship team.
The Eagles, without question, have been the league's best rushing team this season, as they lead the NFL with 161.9 rushing yards per game and 5.2 yards per carry. Football Outsiders backs up the Eagles' dominance on the ground, giving the team a 24.4 percent rushing DVOA, tops in the league and nearly twice that of the second place team (the Kansas City Chiefs at 14.1 percent).
But what about passing the 64-year-old Eagles rushing record? In order to top the Van Buren Boys, the Eagles will need to rush for more than 178 yards against the Dallas Cowboys on Sunday night, which sounds daunting when you remember the team only rushed for 84 yards back on October 20, when the team Cowboys held the Eagles to three points at Lincoln Financial Field. The Eagles have topped 178 yards rushing five times in 15 games this season.
2013 Eagles Rushing By Game
Week
Opponent
Rushing Yards
YPC
Result
1
@Washington
263
5.4
Win
2
San Diego
100
5.3
Loss
3
Kansas City
264
9.8
Loss
4
@Denver
166
4.7
Loss
5
@New York Giants
140
3.8
Win
6
@Tampa Bay
138
4.2
Win
7
Dallas
84
3.7
Loss
8
New York Giants
48
2.5
Loss
9
@Oakland
124
5.0
Win
10
@Green Bay
204
5.5
Win
11
Washington
126
3.8
Win
13
Arizona
105
3.1
Win
14
Detroit
299
6.5
Win
15
@Minnesota
79
6.1
Loss
16
Chicago
289
8.0
Win
Totals
2,429
5.2
9-6
That, however, was a different Eagles offense, with an unusually off Nick Foles, and a different Cowboys defense. Through their first seven games, including the win over the Eagles, the Cowboys allowed 102 yards per game on the ground. In the eight games since, that number has spiked up nearly 50 percent to 150.6 yards allowed on the ground per game.
For his part, the league's leading rusher LeSean McCoy was almost as bullish on the Eagles ground game back in September as we were.
"With this type of offense, I don't think you need tons of carries to get a lot of yards rushing," said McCoy. "We're going to be moving so fast at a high pace where you don't give the defense enough time to set their defense … In this offense, all you need is a crease, and with the backs we have, we can hit it and get going. 
"So I look forward to having a big year, as long as everyone is healthy."
McCoy was right on a few counts. First of all, knock on wood, the Eagles have stayed exceptionally healthy up front, as the offensive line, and McCoy, have remained intact all season long. And while McCoy may lead the league with 287 carries, he's also third among running backs in yards per carry with 5.1, only trailing two running backs (Andre Ellington and DeMarco Murray) who have significantly fewer carries.
Best Eagles Rushing Seasons
Year
Rushing Yds
Leading Rusher
YPC
W-L
1949
2,607
Steve Van Buren (1,146)
4.1
11-1
1990
2,556
Randall Cunningham (942)
4.7
10-6
1981
2,509
Wilbert Montgomery (1,402)
4.5
10-6
1978
2,456
Wilbert Montgomery (1,220)
4.1
9-7
2013
2,429
LeSean McCoy (1,476)
5.2
9-6
Won NFL Championship
McCoy, of course, has been the key to the Eagles' success on the ground. Back in September when we had visions of rushing grandeur, part of the equation was the expected production of Michael Vick on the ground. Believe it or not, Nick Foles has helped pick up enough of the rushing slack from our preseason prediction. Bizarrely, Vick and Foles have combined for 532 rushing yards on the season, the exact number that we plugged in based on Vick's average during his three previous seasons with the Eagles.
But while we expected perhaps more slack to be picked up by Bryce Brown and Chris Polk (penciled in for 700 yards between the two of them compared to the 401 combined yards they have now), McCoy has exceeded his expectations already. He, too, is zeroing in on an important milestone, with only 36 rushing yards standing between he and Wilbert Montgomery's record for individual rushing yards in a season.
"I would say the franchise record because this is the team I play for," McCoy said earlier this week, when asked to prioritize the Eagles record versus leading the league in rushing. "They drafted me. I signed a contract to be here for a while, so I think keeping it here for the franchise is something special."
Surely, it would be even more special for McCoy, and a lowly PhiladelphiaEagles.com writer, to rush not only himself, but his teammates, atop the annals of the Eagles record book.
For the final time, here is the update on the Eagles' rush for the record books.
Franchise Record (1949): 2,607 yards
2013 Eagles: 2,429 yards (179 yards needed Sunday night for the record)
The Chip Locker One enormous test remains for the Eagles in order to win the NFC East and reach the playoffs in Chip Kelly's first season as head coach. But before the Eagles take on the Dallas Cowboys on Sunday night (a familiar win-and-in scenario), they were quizzed on another, perhaps related, subject this week. With a nod to the man in charge, the question this week was to name your favorite chip.
"Oh shoot," said linebacker Mychal Kendricks, who wrestled with the topic for a few minutes. "Favorite kind of chip? There are these limited edition, only out for a certain time, Doritos. (Blazin' Buffalo & Ranch), it's like in the turquoise bag. So bomb … Those and I really like cheddar cheese Lay's, the Ruffles … There's always your regular tortilla chips that are amazing. If they're seasoned well? With some good Bobby Salazar salsa. Seven-layer bean dip goes nice with a good tortilla chip. So it all comes down to what comes with the chip. If I have a peanut butter and jelly sandwich, I want straight old school Lay's potato chips"
Clearly flummoxed, Kendricks asked for some ground rules. The charge, then, is to identify which chip you would take as your only sustenance on a desert island.
"Just the chip? Then I would have to go with Doritos (Blazin' Buffalo & Ranch)," Kendricks said. "It's so bomb."
Kendricks was indeed out an island with that selection though, as there was very little consensus in the locker room. The most popular answer in terms of flavor was salt & vinegar, but there was no agreement in terms of brand preference among the six who tabbed one of the smellier chip varieties. Bradley Fletcher cast a wide net with all salt & vinegar chips, while Will Murphy (Lay's), DeMeco Ryans (Herr's), Patrick Chung (Pringles), Jake Knott (Lay's Kettle Cooked) and Travis Long (Tim's Cascade) each identified their preferred iteration.
The most popular single brand turned out to be Lay's Sour Cream & Cheddar, named by Emmanuel Acho, Nate Allen, Roc Carmichael and Fletcher Cox. A chip connoisseur, Cox answered the question inches away from a mammoth delivery box filled with chips in his locker.
"That's a box of goodies," Cox said. "You have to know people who know people."
Now, the question was posed in an intentionally vague manner to see if anyone would look for favored student status with the coach. The only player to pick up on the connection was center Jason Kelce.
"Any type of chip? The only thing I think of when you say Chip is either head coach or when people were saying Chipadelphia from It's Always Sunny," he said. Still, he refused to take the bait. "I'll go potato chip, sour cream & onion."
Two players did take a different tact, as Zach Ertz and Najee Goode both stood behind the classic chocolate chip.
Provincialism was on display in the locker room as several players gave nods to smaller brands from their home towns. Damaris Johnson and Donnie Jones, both Louisiana boys, voted for Zapp's, with Johnson going for the Spicy Cajun Crawtators and Jones the Voodoo Gumbo. B.J. Cunningham named Grippo's, an Ohio delicacy, while Matt Barkley voted for Rusty's Island Chips, a California specialty.
Indeed, it was a topic near and dear to many players' hearts.
"I'm a big chip guy," said Ryans. "I got a lot of chips. Herr's Salt and Vinegar. Lay's (Sour Cream & Cheddar). Those go quick … Doritos are classic. I remember when they first came out … Those are big time."
Ryans, as mentioned above, eventually settled on the Herr's.
The variety of life, spice was a major factor for several players.
"Oh man, right now, the Doritos Spicy Sweet Chili," said Cary Williams.
"He's riding for that Spicy Chili. That new stuff," replied locker neighbor James Casey, a Cheetos man himself.
"It's legit," countered Williams, later backed up by Dennis Kelly. "It's legit."
"Hot Fries are the best," said Earl Wolff later, buoyed by support from Chris Polk and Bennie Logan. "If you ever had them, you have to have them. Matter of fact, my mom used to buy them for me for my birthday and Christmas."
Here's hoping, then, Wolff was greeted with Hot Fries in his stocking on Wednesday morning.
(Click the Chipfograph for a closer look)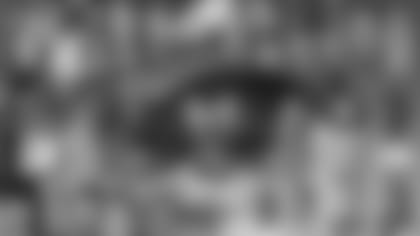 ](http://prod.static.eagles.clubs.nfl.com/assets/docs/1845x1220_Chip.jpg)
Bo Wulf: OK, I know you have the offseason side gig as future sportscaster, so I want to turn it over and let you interview me. I have some questions here for you.
Brandon Boykin: Alright, shoot.
Boykin: So it's my turn, huh? You just want me to say all these?
Wulf: If you want. Feel free to ask your own.  
Boykin: OK, this is Brandon Boykin with Bo Wulf of the Philadelphia Eagles. So Bo, did you hand out a lot of Christmas presents this year?
Boykin: You must have been wearing yourself pretty thin then, right?
Wulf: Well I did fly up to Boston and back the next day if that's what you mean.
Boykin: No, I mean, money-wise, how many presents did you get?
Wulf: Oh, good question. Well I am recently engaged, so I had to keep it a little tight, but I spent on the good ones.
Boykin: You and me both. So I assume you had to put a bow on every Christmas present, right?
Wulf: Ah, I see. Bow? OK, yeah.
Boykin: So what's game day like for you? What do you wear? What do you like to wear? What do you see yourself in? What's your swag?
Boykin: Do you wear a bow tie?
Wulf: Oh man, I was going to answer that but now I see where this is going.
Boykin: If you were kidnapped, what would be the first thing your kidnappers would do?
Boykin: They would tie Bo.
Wulf: Oh, like Tae-Bo. That's good.
Boykin: What do you do in front of the mirror at night? Maybe Bo-flex?
Wulf: Nice, I like that. Alright, I'll see if I can get some.
Boykin: So who's your favorite athlete?
Wulf: Well, obviously Bo Jackson. Come on, that's my guy.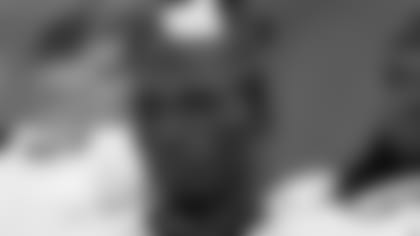 Boykin: Favorite epic poem?
Wulf: Beowulf of course. That's back to sixth grade for me.
Boykin: Who's your favorite "Tommy Boy" actress?
Wulf: Bo Derek, got to be.
Boykin: What's your favorite sport?
Boykin: Yeah, besides football.
Wulf: I don't know, what do you got?
Boykin: I'd probably go with bowling for you.
Boykin: What's your favorite Presidential pet?
Wulf: Got to be Bo Obama.
Boykin: What's your favorite NESCAC school? What's that?
Wulf: It's like division-III schools in the Northeast.
Wulf: Well I know where you're going with this, but I have obligations to say Hamilton or Middlebury. But I know where you're going.
Wulf: That's what I thought.
Boykin: Best fast food for fried chicken?
Wulf: That's definitely Bojangles.
Boykin: Your favorite Queen song?
Boykin: Wow. Why are people afraid to get on your bad side?
Boykin: Because they don't want to get in the way of a cross Bo.
Wulf: That's pretty good. Smooth.
Boykin: If your job was to compact things, what would people call you?
Boykin: Bo, a constrictor.
Wulf: Wow, that's clever.
Boykin: What would they call you in the newspaper if you were arrested for spying on your neighbor?
Boykin: (Laughing) Bo Peep.
Boykin: What do you put on your spaghetti?
Boykin: Bolognese. Where do you go to pick up a drink in your neighborhood?
Wulf: Got to be the corner bodega.
Boykin: (Laughs) Who's your favorite college football coach?
Wulf: Now, I'm going to have to go Schembechler on this one. I think that's only fair. I'm not a big Bo Pelini guy.
Boykin: I got you. What do you and toddlers have in common?
Boykin: You're both bow-legged.
Boykin: That's funny. Who's your favorite musician?
Boykin: Bo Diddley. What would your name be if you took after the founder of scientology?
Boykin: L. Bo. What famous Bo's have I left off?
Wulf: Hmm, let's see. You've got Bo Bice, Bo Van Pelt, Bo Kimble. Did I miss anybody?
Wulf: Oh, Bo Burnham, the comedian.
Boykin: Cool, thanks for letting me do the interview.
Wulf: No problem. You doing the interview instead of me is like you're Bo-ing, like the plane.