Santa Claus showed himself to be an Eagles fan in 2013. Though it was a few days belated, he delivered the gift that every Philadelphian wanted more than anything. We must have been good boys and girls throughout the year, as he gave us our greatest wish: For the Eagles to beat Dallas and in doing so become the 2013 NFC Champions.
After seeing that game unfold, we thanked a Saint Nick of a different sort for bringing us the win and bringing even more joy to the holiday season. We enter 2014 with a wide, collective grin, because it's still football season in Philadelphia!
Twenty teams around the NFL have cleaned out their lockers and gone home. They look at the Eagles and the eleven other teams who secured playoff spots with envy. Their season is in the books; in Philadelphia the tale of the Eagles' 2013 season is still being written. If winning the Super Bowl is the primary goal at the start of every season, making the playoffs is the secondary target.  It's the prize that Philadelphia has had its eyes on for the past three years, when the Eagles were one of those teams packing up and going home in December.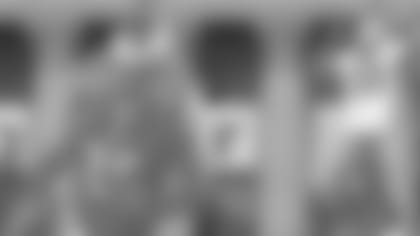 There is nothing like playoff football. Come January, regular season records don't matter. Teams that barely made it in can make a run for it all, and teams that were unbeatable during the regular season can fall early. In the playoffs, all teams are created equal. Each of the twelves teams that made it in made it there somehow, some way. The details don't matter and nothing else is guaranteed.
The Eagles have gone from worst to first all within the span of one year, all under a new head coach. It would be hard to believe if we weren't seeing it unfold right in front of us. If the success on the field hadn't endeared Chip Kelly to the city, this already iconic line has: "We're from Philadelphia and we fight."
He's not from here but he knows here. He gets us. And he knows we've had a hunger for good, competitive Eagles football.
While the events that happened on the field are what count, there is a feeling that overtakes this city that adds to the thrill when Philadelphia makes it to January still standing. There is a swath of green that covers every street and every building, whether you see it or not. Yes, there are those who didn't care about Eagles football during the regular season who suddenly become huge fans. But let's welcome them into the fold, as for the moment they want nothing more than to see the team win and go far. Come the playoffs, everyone is an Eagles fan and Philadelphia is in a football frenzy.
Everywhere you turn is an example. Some of the city's finest cultural institutions can't get enough of showing their fervor for the midnight green. The National Constitution Center put its bronze statues of the Founding Fathers in Eagles jerseys – because surely that's what they would have wanted. The Philadelphia Museum of Art put banners of Eagles players along its famed steps. When they aren't announcing upcoming stops, the electronic displays on SEPTA buses show their Eagles pride with the simple statement, "Go Eagles!"
Eagles football is the most popular game in town and when it's good, it unites this city like nothing once. It doesn't matter where you're going or where you've been, or what your background. You may disagree on absolutely everything else, but on the point of Eagles football we can all come together. The people of this city unite to support one goal when it comes to January football: Cheering on the Eagles.
There is excitement in knowing that when this Eagles team is on, they can defeat anyone in the NFL. They will undoubtedly have their hands full at a frigid Lincoln Financial Field on Saturday with Drew Brees and the New Orleans Saints, but destiny is in their hands. With the heart this team has, some way, somehow they will find a way to win. And that's exactly why this team has our hearts.
As was the case waiting for the season finale on Sunday, the wait for Saturday at 8 p.m. will seem interminable. But it will get here, and like a fortunate child on Christmas morning, it will be everything we hoped it would be.