Matt Tobin may have been undrafted coming out of Iowa in 2013, but he was far from unwanted.
Three teams – the Patriots, Ravens, and Browns – contacted the offensive lineman following the draft, hoping to sign him as a free agent. But one, the Eagles, well, wanted him more than the rest.
"Jeff Stoutland (Eagles offensive line coach), I think that was the biggest thing that led me there. He liked me from the beginning. He was pretty clear that he liked me and he wanted me to come there. I didn't feel that from anybody else," Tobin recalls.
Arriving in Philadelphia, Tobin felt welcomed by one veteran who he hoped would become a teammate.
"Jason Peters definitely helped me through that," Tobin said of the All-Pro offensive tackle. "We connected pretty well, personality-wise. He wanted to help me succeed. I mean, I don't think I was any different than any other undrafted guy he wanted to help, but I ended up backing him up quite a bit. We had a good relationship."
A standout in Training Camp and the preseason, Tobin beat the odds and joined first-round pick Lane Johnson as the only rookie offensive linemen to make the team. At least in Tobin's mind, that wasn't something written in stone.
"It was cut day, and we were sitting in the Airport Marriott, my wife now, girlfriend at the time, just basically waiting for the phone to ring (to find out if I was being cut). And it never rang," Tobin says. "Then Stoutland called. I think the cut deadline was at 4 o'clock or something, and he called an hour later and congratulated me. He said, '(Making the team as a free agent is) really hard to do. Not very many people ever do it. Congratulations. The work ain't over though.'"
Tobin made his first start the following season in the Week 4 game at San Francisco at left guard for Evan Mathis, who was sidelined with an MCL sprain, even though he was battling an injury himself.
"I was excited. I never really got nervous playing football, but there was a little concern with the ankle. It wasn't 100 percent back. But at the time, I was the best option," Tobin says. "And then I was also playing (13-year veteran defensive end) Justin Smith. He lined up over the left guard regardless. But being that I was a first-time starter, he was going to line up there no matter what.
"And it was in San Francisco, so there was a lot of other things as far as crowd noise and everything. But I was just super excited to get my first opportunity to start in the NFL more than anything. And I thought I did pretty well that game."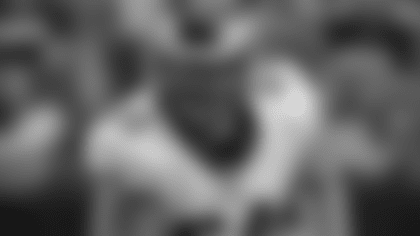 It was déjà vu all over again in 2015. In Philadelphia's Week 4 game, this time against Washington, Tobin was called on to step into a starter's role after Andrew Gardner went down with a foot injury. And again, Tobin proved that he could be counted on by his coaches, his teammates, and Eagles fans.
"It was very rewarding for sure. Andrew and I were competing throughout camp to see who's going to start at right guard," Tobin says. "I was definitely more comfortable playing on the left side, but I still provided a lot of value to the team across the whole anywhere. Right side or left.
"And then he was the one that ended up getting hurt, unfortunately, and it was kind of my job to keep from there on out. But, yeah, that was a challenge playing on the right side. Starting 13 games straight."
Tobin played his fourth and final season with the Eagles in 2016, which he finished on Injured Reserve because of his knee. During Training Camp in August 2017, he was traded to Seattle along with a 2018 seventh-round draft pick for the Seahawks' fifth-round pick that year.
He left Philadelphia – having started in half of the 42 games he played in – with some fond memories.
"We beat the Giants pretty much every time at home, I think," Tobin says. "And some of the night games, wearing all black on Monday Night or Sunday Night Football, I was playing on the right side next to Lane (Johnson). Lane and I are still good buddies.
"And then another game, I started at right guard against the Panthers and Jason Peters hurt something. So they moved me over the left tackle and I played Jared Allen the rest of the game, and played really well. So I'd say those were a few of the fonder memories."
After finishing his six-year NFL career playing for Seattle, San Francisco, and New England, Tobin and his wife, Shawna, returned to his hometown of Worthington, Iowa, where they still call home, and are raising their children: Reese, Garrhett, and Josie.
Three years ago, Tobin joined a new team, the High Point Land Company, as a real estate agent – land specialist. What led him to dirty his hands and get into that line of work?
"I would say my love for land, my love for Iowa," Tobin says. "There's quality soil for growing crops and wildlife and livestock. I just love that. My mom grew up on a dairy farm and I spent quite a bit of time on my uncle's dairy farm when I was growing up. And I got a geoscience degree from Iowa. I could have worked for a materials company – quarry-, gravel-type stuff. But I personally like to own land and invest in land. It was just a natural fit for me.
"I only focus on rural land. High-quality tillable ground that's flat, black, and square, that just gets farmed all the time. Or ground that has timber on it with good hunting opportunities and anything like that. Pasture ground. I help a client either find a property to buy or help a different client sell their property.
"The thing I enjoy most is looking at new pieces of property and then meeting the good ol' folks of Eastern Iowa. Meeting their family and helping their family out. Doing good things for good people."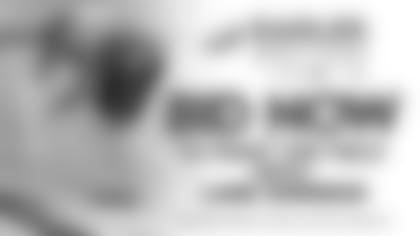 Eagles Radiothon Bidding is LIVE!
Check out the amazing experiences you can bid on, like a VIP experience with Jalen Hurts, a cooking class with A.J. Brown, a round of golf with Jake Elliott, and much more!