The Philadelphia Eagles will host the grand opening of its official retail store, Eagles Pro Shop, in Cherry Hill, NJ on Saturday, July 27. Located in the Market Place at Garden State Park, this anticipated event will feature numerous activities for the public such as special appearances, in-store promotions, exclusive giveaways, entertainment and the traditional ribbon cutting. Former Eagles great Brian Westbrook will sign autographs and appearances from SWOOP, Eagles cheerleaders and fan entertainment will engage fans throughout the day.
The first 50 customers in attendance on Saturday, ages 18 and older, will receive a complimentary $25 Pro Shop gift card. In addition, fans will also have the opportunity to purchase the 2013-14 Eagles Cheerleader Calendar for the first time at any Pro Shop location. While supplies last, customers will receive a free Eagles yearbook and schedule magnet with their purchase and a limited number of exclusive 2011 game-worn Eagles jerseys will be on sale. Specials apply on Saturday, July 27, 2013 at the Cherry Hill Pro Shop only.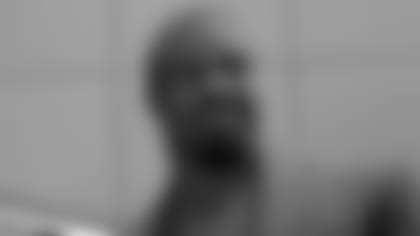 WHEN:
Saturday, July 27, 2013
11:00 a.m. – 3:00 p.m.
WHERE:
Market Place at Garden State Park
2000 Route #70 West
Suite E, Building E
Cherry Hill, NJ 08002
WHO:
Eagles alumnus RB Brian Westbrook, SWOOP and Eagles cheerleaders, Eagles pep band and fan entertainment.
EVENT ACTIVITIES:
-    10 am to 9 pm – store hours
-    10 am to 12 pm – face painter and balloon artist on site
-    11 am to 1 pm – Eagles cheerleaders Amanda Rose and Sage signing
-    11 am to 1 pm – street magician on site
-    12 pm to 2 pm – Eagles pep band on site
-    12:30 pm – ribbon cutting
-    12:30 pm to 2 pm – Brian Westbrook signing
-    1 pm to 3 pm – Eagles cheerleaders Deonna and Shannon signing