Marty Mornhinweg checks the East Rutherford, N.J., weather forecast every day, he said.
Giants Stadium, where the Eagles will battle their division rivals in an NFC divisional round playoff on Sunday, is notorious for its swirling winds and difficult conditions for both kicking and passing.
As of now, the forecast calls for freezing temperatures at kickoff and winds near 15 miles per hour, with snow coming as close to game time as Saturday afternoon. Mornhinweg's curiosity seems to suggest that weather could dictate his offensive game plan, much like it did in Week 14 against New York at Giants Stadium.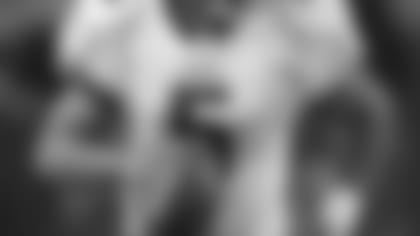 It has to be a very strong wind to keep McNabb from throwing the ball
"It was wicked wind the last time we played them. I think we all remember that," the Eagles offensive coordinator said. "If it's windy it's windy, and we'll do certain things. And if it's not windy we'll do certain things as well."
The windy conditions in early December – in excess of 30 miles per hour at times – forced Mornhinweg to tailor his offense more to the run than in games past. But the results of that game were impressive, a 20-14 win over the defending Super Bowl champions that was a lot more lopsided than the final score indicates.
Brian Westbrook shouldered the offense with a career-high 33 carries, over 200 yards from scrimmage and two touchdowns. Westbrook, though, hasn't had a "big game," by his standards, since then. It remains to be seen if his dynamic 71-yard screen pass touchdown scamper against Minnesota next week will spring him back to life from the injuries he's been battling all season.
Still, if Westbrook is ineffective, the Eagles have been getting solid production from Correll Buckhalter, who missed the Week 14 game with a knee sprain. And Mornhinweg doesn't believe windy conditions will completely strap his ability to throw the football, citing the arm strength of quarterback Donovan McNabb.
"It has to be pretty big wind (to affect) our quarterback. Our quarterback can cut through the wind pretty good with his arm strength," Mornhinweg said. "That's one of Donovan's strengths there. It's a good thing."