Trent Cole has made a very nice career out of tracking down opposing quarterbacks. He's been selected to two Pro Bowls and is tied for fifth among all NFL players in sacks since 2006 (66). But as he enters his ninth NFL season, the 30-year-old doesn't exactly feel like a long-time veteran.
"Truthfully, I feel like an experienced rookie," Cole told reporters on Friday afternoon. "Everything's new here. It's the new Eagles. It's great right now. I think Chip Kelly's done a great job with what he's done so far and what he's implementing to all of his players. I feel good. My body feels good because of the things that he's doing."
While Cole has been adjusting to new conditioning and nutrition routines, he's also had to adjust to something even greater- a position change. Cole has spent time in practice playing as both a defensive end and an outside linebacker. Playing upright is something unfamiliar to Cole, but it's also something to which he's looking forward.
"For right now, I'm playing both (linebacker and defensive end)," Cole said. "We won't know until we get towards the end and everybody's got their players where they want to play them.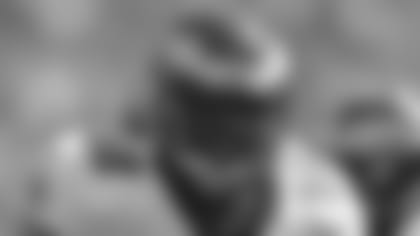 "I'm used to getting double teamed and now that I'm outside and I'm wide open, no one's going to be outside of me. I'm just barreling in. I get a running start, and I feel like that's an advantage for me. As a defensive end, playing in the league for nine years, I've seen it all and I feel like just to be able to stand up and get a jump on your opponent...They know me being down in my stance but now they have no clue what I'm going to do."
Being excited about playing a new position is one thing, but actually mastering the change is another story. Cole says that he's been watching tape of some of the best linebackers in the league, and he's never been afraid to ask questions.
"Over the years I've watched James Harrison," Cole explained. "I've watched DeMarcus Ware. I've watched all of those guys, and I'll probably even be calling some of those guys. I've watched them and I like how they get the play and set the edge .I just love the fact that I'm wide open and I can do what the heck I want to do. When I'm supposed to rush, I can do what I want to do. If I have to contain, I think that's going to be easy... I'm excited to get a chance to do that.
"I'm not scared to ask people. I'll go ask anybody.  I knew I was going to be in that situation so I asked around. I asked 'how do I need to play this?' 'do I need to look at this?' 'What technique to play this?' 'What has helped you?' I asked different players just on the team. There are guys that are younger than me that I'm asking 'What helps you better play this position?' I'm asking questions, and, like I said, I feel like a rookie."
Cole is ready for whatever Eagles coaches demand of him. He has fine-tuned his conditioning and asked around the league and within his own locker room about what to expect when it comes to playing linebacker. However, according to Cole, sometimes it all comes down to pure athletic ability.
"If you've got it, you've got it," Cole said. "If you're athletic enough to do it, then you've got it. It's as simple as that."