It was February, 1995. Bill Clinton was a month into the third year of his first term as President of the United States. The Internet was still a fledgling system of telecommunication two months away from being commercialized and beginning its explosion in popularity. Legends of the Fall was coming off four straight weeks atop the box office. Creep by TLC ruled the Billboard Hot 100. In the football world, Steve Young and the San Francisco 49ers had just won the Super Bowl and Eagles Chairman and CEO Jeff rey Lurie made his first head coaching hire by signing 49ers defensive coordinator Ray Rhodes.
In putting his staff together, Rhodes hired Ted Williams, a little-known defensive backs coach from the University of Arizona, to be his tight ends coach. Williams became the running backs coach in 1997 and was retained by Andy Reid when he took over for the fired Rhodes in 1999. He stayed in that position for all of Reid's tenure, cultivating the talents of highly skilled running backs in Duce Staley, Brian Westbrook and LeSean McCoy. Following Reid's departure, the sagely Williams was once again retained by incoming head coach Chip Kelly. The only difference – he went back to his original job coaching the tight ends and, in something of a full-circle moment, passed along the responsibility of coaching the running backs to Staley.
Nineteen seasons after first arriving in Philadelphia, Williams is now a franchise institution, the Eagles' longest-tenured coach in history and its resident wise elder. He attributes his longevity to the environment and culture of the organization, which comes from the top.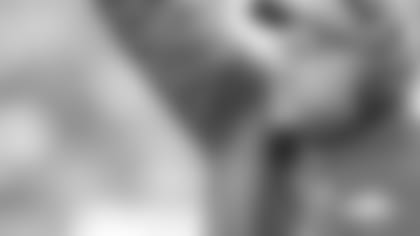 "Jeffrey (Lurie) has always been a forthright and approachable owner, whereas in this league there are owners who are not," Williams said. "Growing with the organization under his tutelage has been a big benefit in my life. I've just enjoyed all the opportunities I've had, and I've been blessed to stay here. Consequently, I don't know anything else but the Philadelphia Eagles."
In a profession as transient, volatile and ruthless as NFL coaching, Williams' ability to last this long in one spot is nothing short of remarkable. Of course, being the best in the business at your job certainly helps.
"I've maintained a work ethic. I've maintained a loyalty. I've maintained a forthrightness." Williams said. "I think the one thing that's been said about me that typifies who I am is that I care about people. I try to be as honest as I can be, and I try to be not necessarily a role model but a sticking point with me is character and the honesty of your word. Most of all, making everybody count and making everybody accountable. But by the same token, helping them understand that they're people too. They make mistakes.
"I think the one thing I've always done here with every group I've worked with – if you ask me what I do, I'll tell you what I want to do, and what I want to do is raise men. If you can do that, then you take care of all the other problems because there are things that men do – forthright men, honest men, men of integrity and character – that you don't have to police. Consequently, if you can spend your time working on their character, their consistency and their work ethic that will make them the men this organization can be proud of, count on and be a part of, then I think you're doing the right things."
Williams' sincerity is real, his devotion to helping young men on and off the field paramount. He has a natural gift in being able to connect with players and people on a basic, human level that is striking. It transcends football and allows his teachings to take hold, especially when the players recognize his goal is selfless and not self-serving.
"The one thing I knew when I came from college to the pro game – and people said, 'those guys are hard to coach because they make all that money' – was that they make all that money for one reason, they produce," Williams said. "If you don't produce, you don't make money. So I set out with the thought process in my mind to say, they will do whatever I ask them to do for as long as I ask them to do it as long as they think they'll get better.
"My job is to help you become the best you can be. I know the way, I know how to do that. Your job is to follow me and trust me. So far, throughout my career, I've never had a problem with players understanding that I'm going to do whatever it takes to make them better. I've never had anyone ever not trust me. If they trust you to get them to where they need to be and to keep them there, they'll do whatever they ask."
Those whose job it is to follow him now are the tight ends, including veteran Brent Celek, who has been lauded by Kelly as one of the Eagles' most important players.
"I was never that far away from Brent," Williams said. "I understand what he is, who he is and how he does what he does. People say that he's really improved this year, but my answer is that he hasn't. He's sti ll the same, good player he was when he got here. The difference you're seeing in Brent Celek now is that he's healthier. He's able to play consistently, down in and down out for a longer period of time because his health is great. The sports science,
whatever else you want to attribute it to, has really helped him. From that particular standpoint, I think he's doing all the things he's always ever done and doing them just as well, but he's doing them for a longer period of time because he's been on his feet, he's been healthy and he's been well."
Rookie Zach Ertz, the team's second-round pick in the 2013 NFL Draft, has made tremendous strides under Williams' guidance and emerged as a key weapon in the passing attack.
"He has great skill," Williams noted. "He's an extraordinary route runner. He has good concentration on the ball. He catches the ball well. He was not used primarily as a blocker in college and he is asked to do those kinds of things, so that's a growth process for him. He's very goal-oriented. I think he's set his sights on the right things. He's always expressed an enthusiasm for being a good receiver, but he knows here's where my strengths are and here's where my limitations are – I need to continue to accentuate my strengths, but I also need to improve my limitations so they become my strengths as well."
Even though he now coaches a different positi on, Williams watches with adoration as McCoy, his most recent prized pupil, breaks records while staking his claim as the best running back in the NFL and, perhaps one day, franchise history.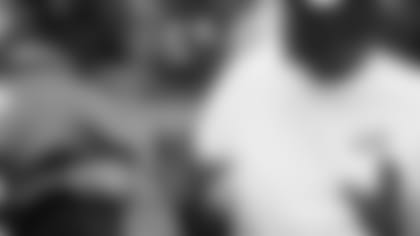 "The one thing I saw in LeSean McCoy that I didn't see in all the rest of (the running backs in the 2009 NFL Draft class), is that in a small, short, tight space, nobody could tackle him," Williams reminisced. "Those are the things you want to garner because you can't teach that. I've always been a coach, even when I was in college and recruiting, who wanted to recruit players with talents I couldn't teach because if I didn't have to teach them, then I didn't have to worry about them."
Williams was so confident in his evaluation of McCoy that he made a bold declaration to Lurie before the Eagles selected the All-Pro running back in the second round.
"This is no slight to anybody else that was in the draft – I said, 'I guarantee you, he'll be a Pro Bowler before the rest of them.' I knew that, and he was."
It's no wonder why the Eagles have been blessed with stellar, superior running back play as long as Williams has been around. If the early returns with Celek and Ertz are any indication, the same is becoming true with the tight ends.
Williams remaining with the Eagles following the 2012 season was never a guarantee. He and Kelly had their first meeting immediately after the latter's hiring. They knew a lot of the same people – Williams coached special teams coordinator Dave Fipp at Arizona in 1994, and a former fellow graduate assistant, Gary Campbell, was on
Kelly's staff at Oregon – and found that their desires and methods meshed. The fit proved perfect, and Williams still had plenty of gas left in the tank.
Heading into the 2013 regular season, the biggest story was how Kelly would adjust to the NFL and adapt his philosophies to the pro game. Williams has served as a sounding board when called upon and observed Kelly's unique program evolve.
"Chip, I think, has been learning what it is he wants," Williams said. "I think he has a firm idea of how he wants to do things, but the process is different at this level. I think, in his defense, he's learning what it takes to get done what he wants to get done and how he wants to do it. I don't think that's etched in stone yet. There are still
stones to be turned over, leaves to be brushed aside to find out the best way to do it, but he has a system for him that functions well and works well."
Sharp and prescient as ever, the 70-year old Williams has been re-energized by the arrival of Kelly and excitement provided by the 2013 season. Yes, he has seen it all over the years, but that burning desire to help young men achieve their full potential drives him every day.