It has been three weeks of getting to know each other, of adapting to injuries, of building a foundation. And here is what the Eagles' defense has done in three wins, each time improving, gaining confidence, and showing dominance:
Week 1 at New England: The Eagles took the football away on consecutive first-quarter possessions, turning one of the takeaways into a Darius Slay interception return for a touchdown and recovering a fumble to set the offense up for a touchdown four plays later and Philadelphia had a quick 16-0 lead on the way to a road win at New England that ended with the defense on the field shutting the Patriots down.
Week 2 vs. Minnesota: Philadelphia forced four turnovers in all, including three fumble recoveries by the defense that led to 10 Eagles points. The home team rolled to a 27-7 lead. Minnesota gained just 28 rushing yards in the game, 9 in the first half.
Week 3 at Tampa Bay: Against an offense that had not turned the ball over in two wins, the Eagles dominated Tampa Bay and quarterback Baker Mayfield, limiting the Bucs to 99 total net yards through three quarters. The Eagles took the football away twice – an interception and a fumble on consecutive possessions – and eliminated star wide receiver Mike Evans from the equation until the lead was 25-3 in the fourth quarter.
Why the success? How has a defense with a new coordinator and five new starters entering the season and then having to deal with multiple injuries play so well so early and show tangible growth in three victories?
"They've been playing great, getting turnovers. It's fun to watch them fly around," tight end Dallas Goedert said. "The D-line is going crazy getting after the quarterback. The turnovers are huge. You can't credit them enough for what they're doing helping our offense. It's fun to watch them play and it puts us in a good position always."
Yes, that's true. But why? Why has the defense come together like this? Nobody is saying the defense has been perfect, and no question coordinator Sean Desai is focusing on the things to correct, but seven takeaways in three games is outstanding, the run defense leads the league allowing an absurdly low 48.3 yards per game, the pass rush has had an impact, and the pass defense has had long stretches in all three games of shutdown football.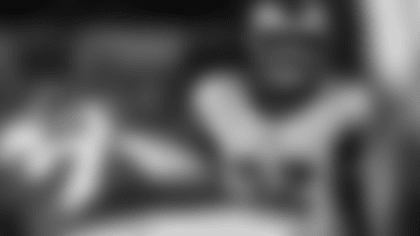 How is this happening with so much change, not only in the offseason but during the course of these three weeks?
"We're playing for each other. It's all about effort. We knew we were talented as a team, but the effort makes us even greater," Slay said. "Running to the ball, getting to the ball, just trying to be the best version of us, man. We want to be a physical, dominant defense and that's what we're putting out there. We're communicating. We veterans help the young guys and help them understand what's going on. We trust everybody in the room."
Ah, trust. It's an especially important component in the NFL, and it's absolutely vital when incorporating some new pieces on the fly. The Eagles, for example, have had to change around pieces at safety with injuries in every game. They lost nickel cornerback Avonte Maddox in the win over Minnesota, and used James Bradberry inside and Josh Jobe on the outside with Slay against Tampa Bay. At linebacker, Nicholas Morrow has come off the practice squad to start in place of the injured Nakobe Dean and Zach Cunningham, signed off the streets during Training Camp, has been a valuable contributor flying to the football.
"I think it's the front guys," Morrow said, offering a theory for the defense's success. "Those are the core guys on defense with Fletch (Fletcher Cox), BG (Brandon Graham), those guys inside, our edge players, and then we have great corners as well. They get us going and, as a linebacker, it frees us up to play and get after it. They do a good job of setting us up, I feel like. We're following the lead of the guys up front."
Said Cunningham: "The No. 1 thing, I think, is communication. Everybody has been good on that. Everybody knows his assignment and if you aren't sure, you know that it's going to be communicated out there. We've done a really good job with that and that has helped me so much. Knowing I have guys around me who can help me, it makes a big difference. We're all on the same page. We've been stopping the run and tackling and taking the football away. Those are big priorities."
With the line dominating in the trenches, with the cornerbacks showing depth and versatility to match up with some big-time wide receivers, the Eagles have picked up where they left off last season with the defense, as difficult and improbable as that would seem with so much change. Two new starters at safety and at linebacker, new faces up front and on the corner, and it's all fit in well.
"We have a lot we can clean up," rookie defensive tackle Jalen Carter said after his strong game on Monday night. "That's what the vets are always saying: If you aren't improving, you aren't winning. It just feels good to win and we know that to keep it that way, we have to keep working hard and getting better and better."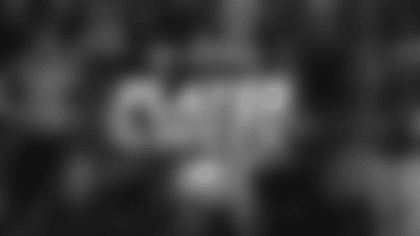 Toyota Player Of The Week
After every game, we want to know who stood out as the Toyota Player of the Week. Each week that you vote, you will have the chance to win the jersey of your favorite Philadelphia Eagles player. Everyone who participates, will be entered to win the grand prize, a brand-new Toyota!